Dille / Geer - Ex Parte Petition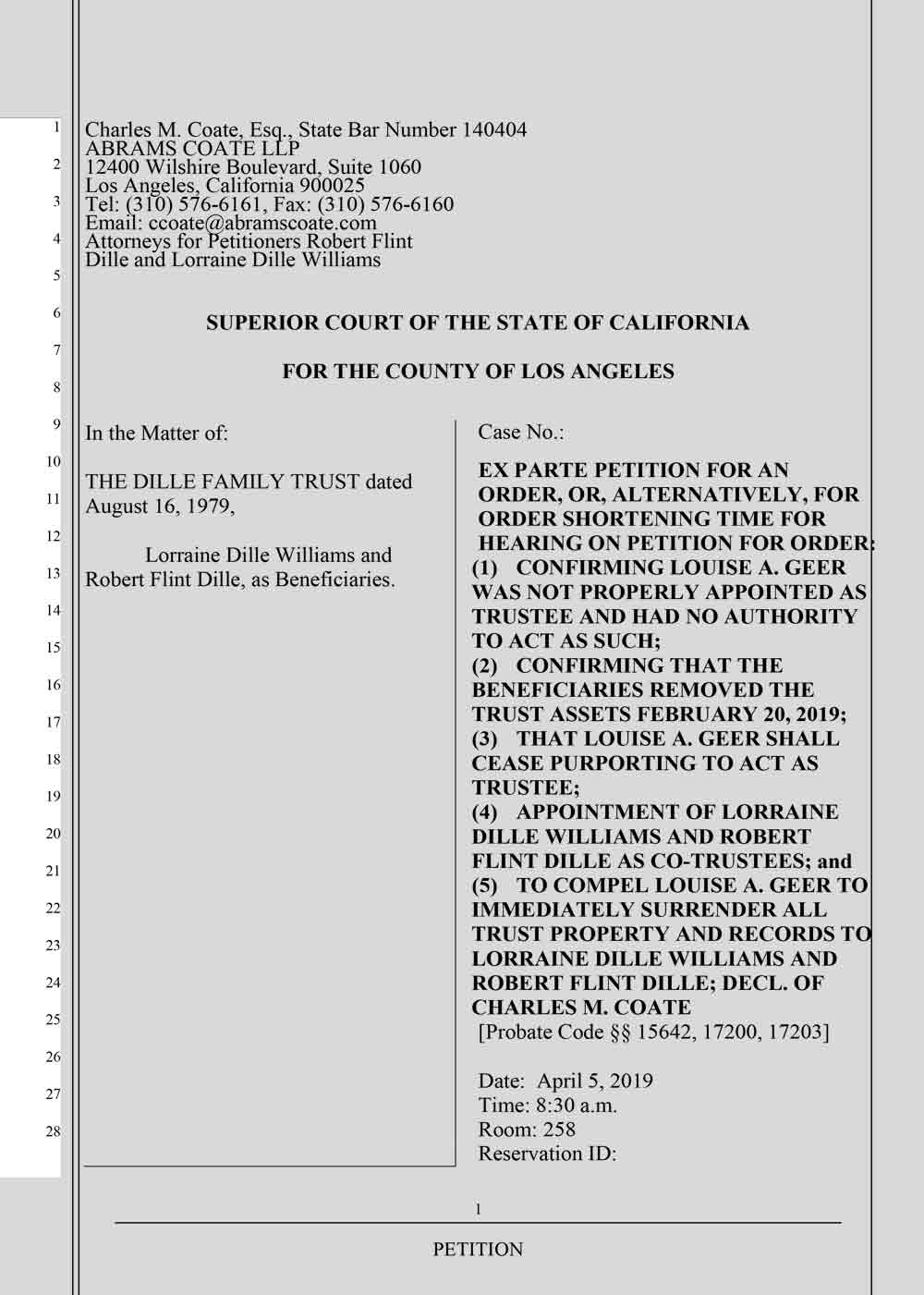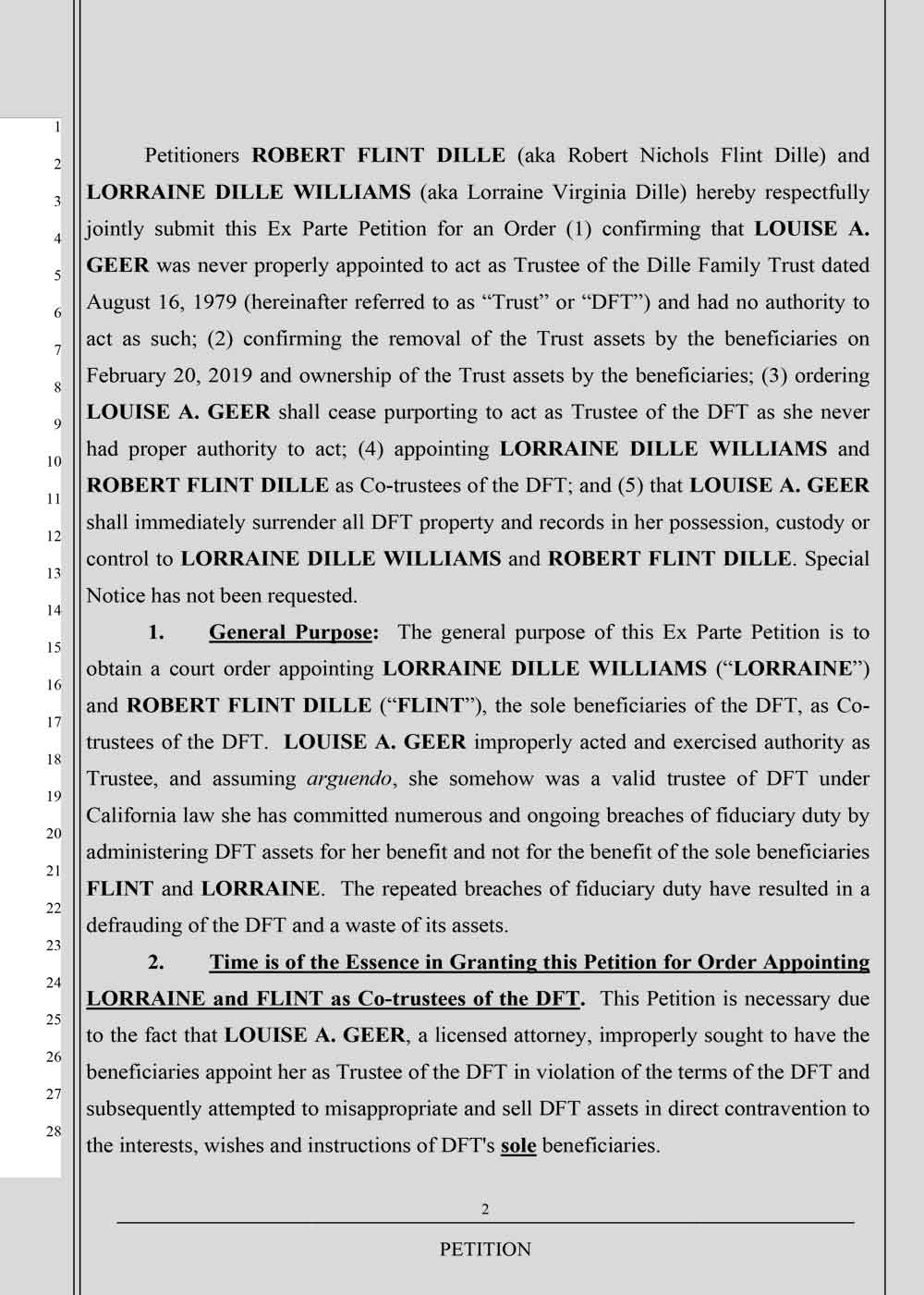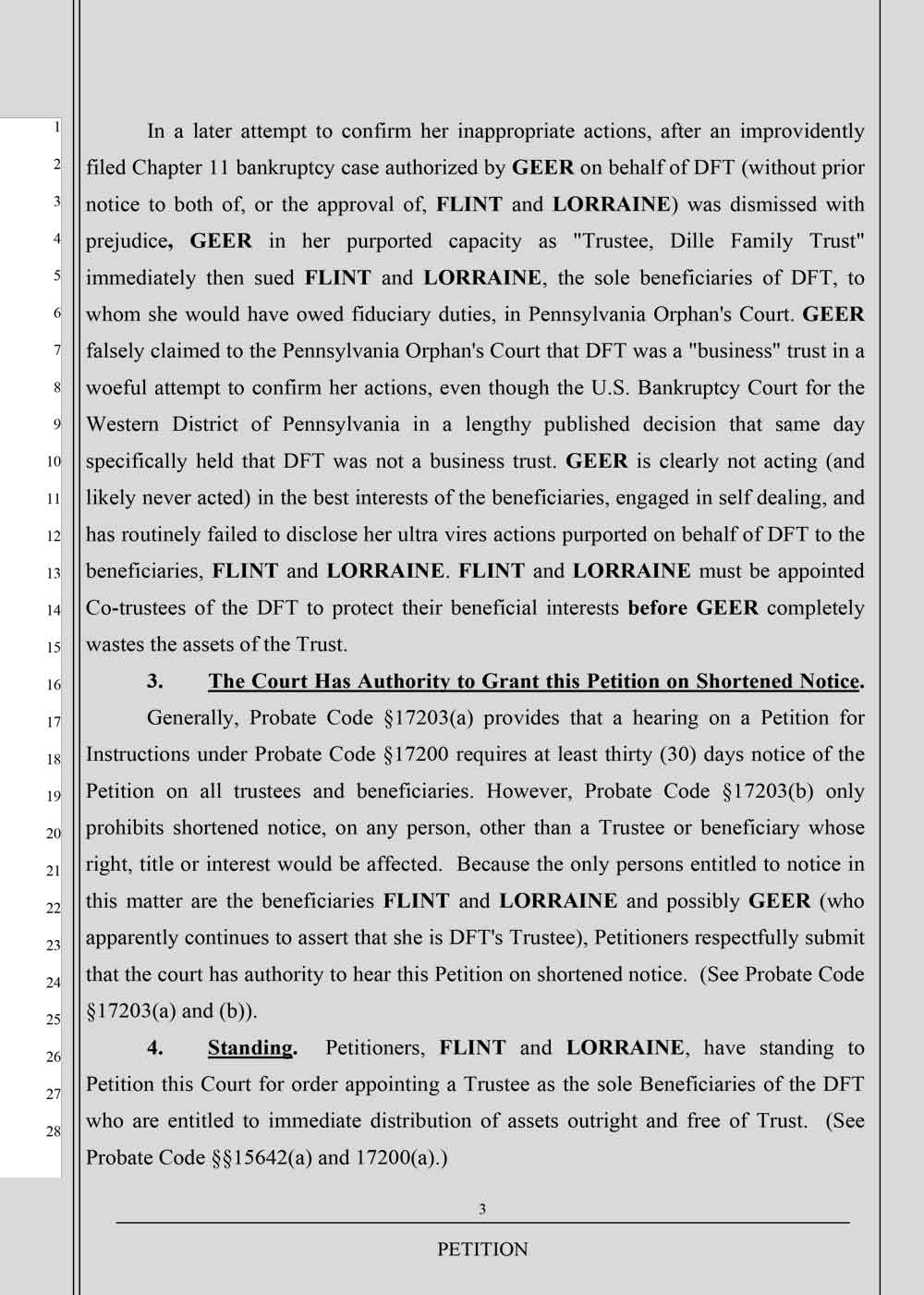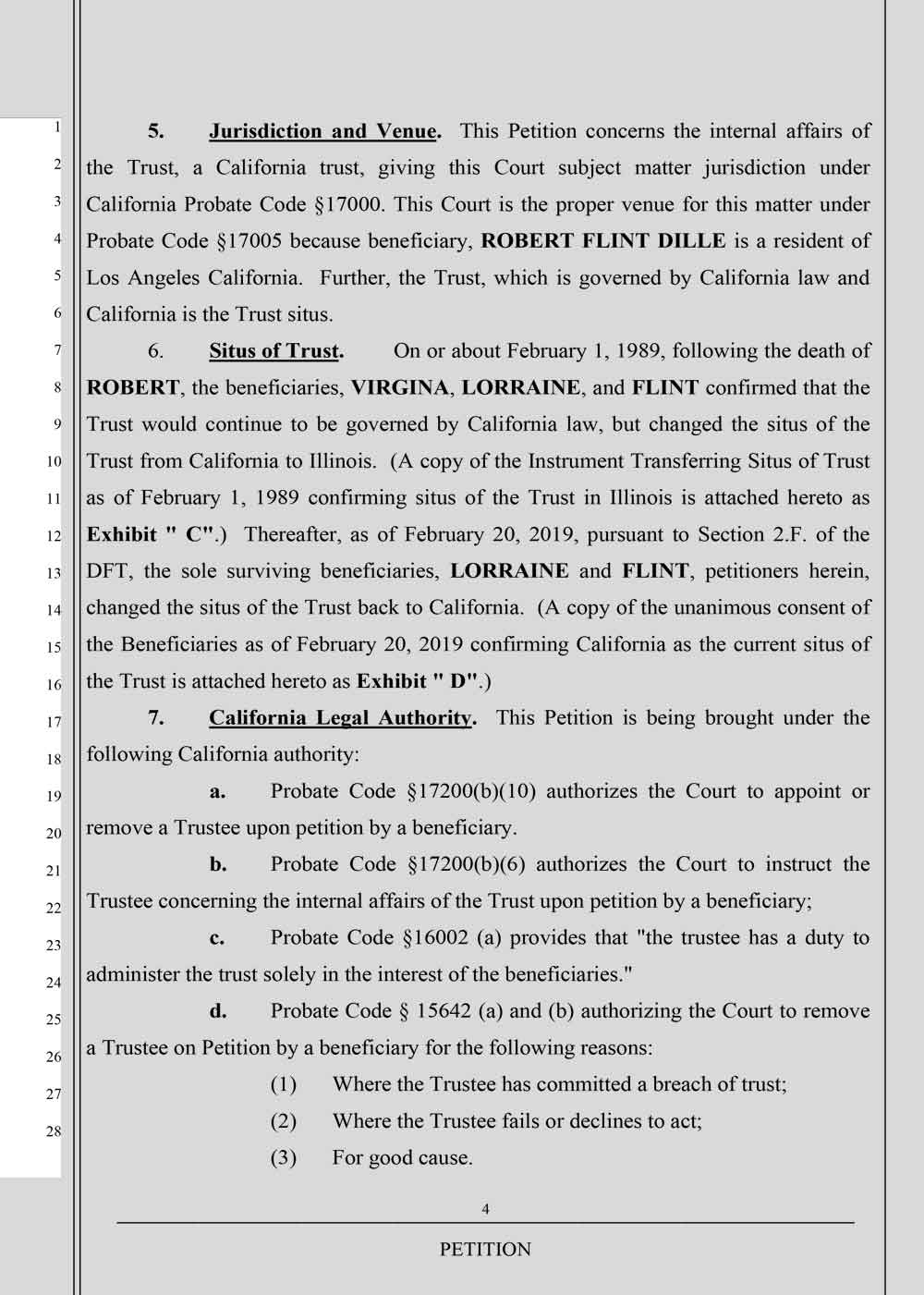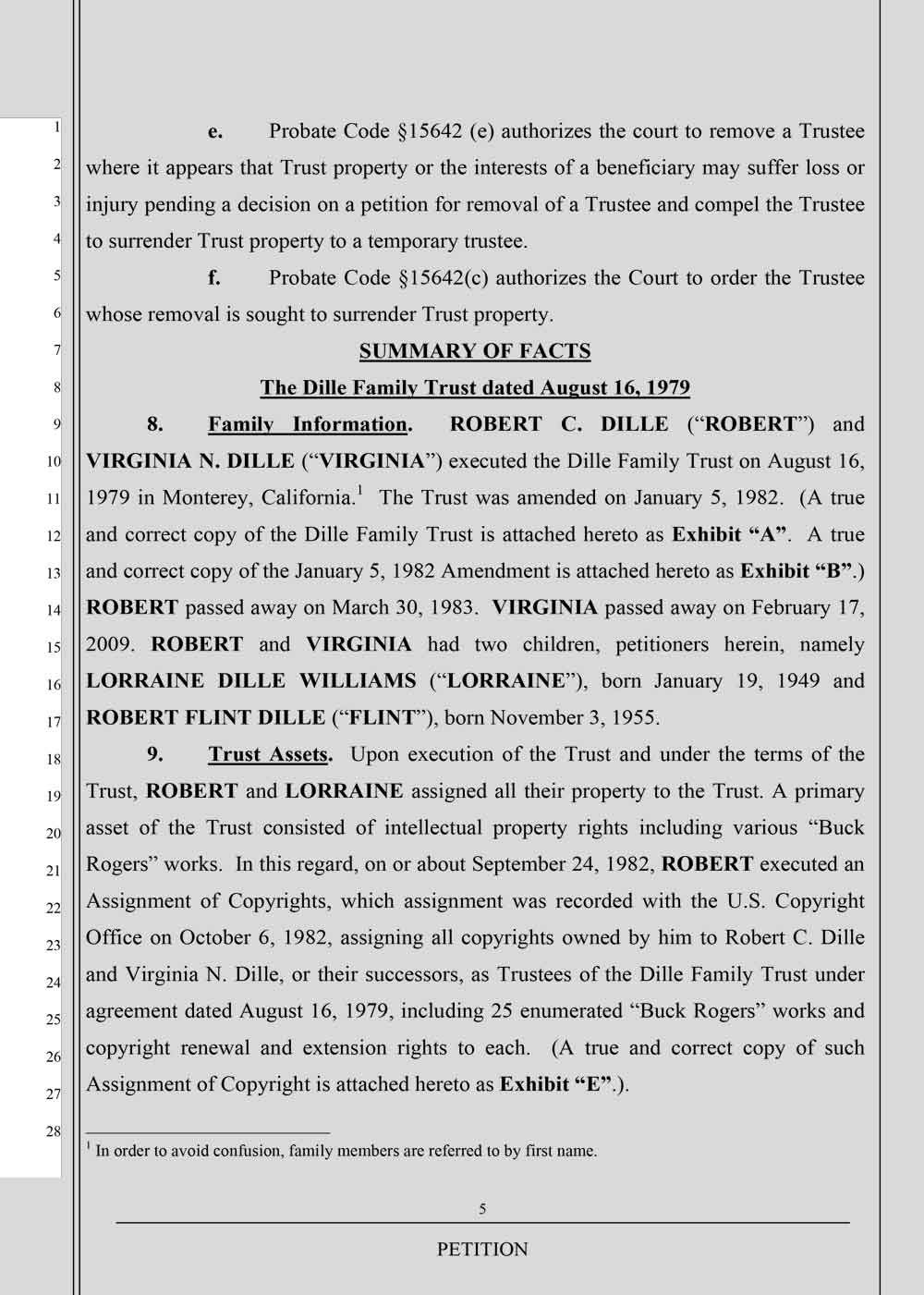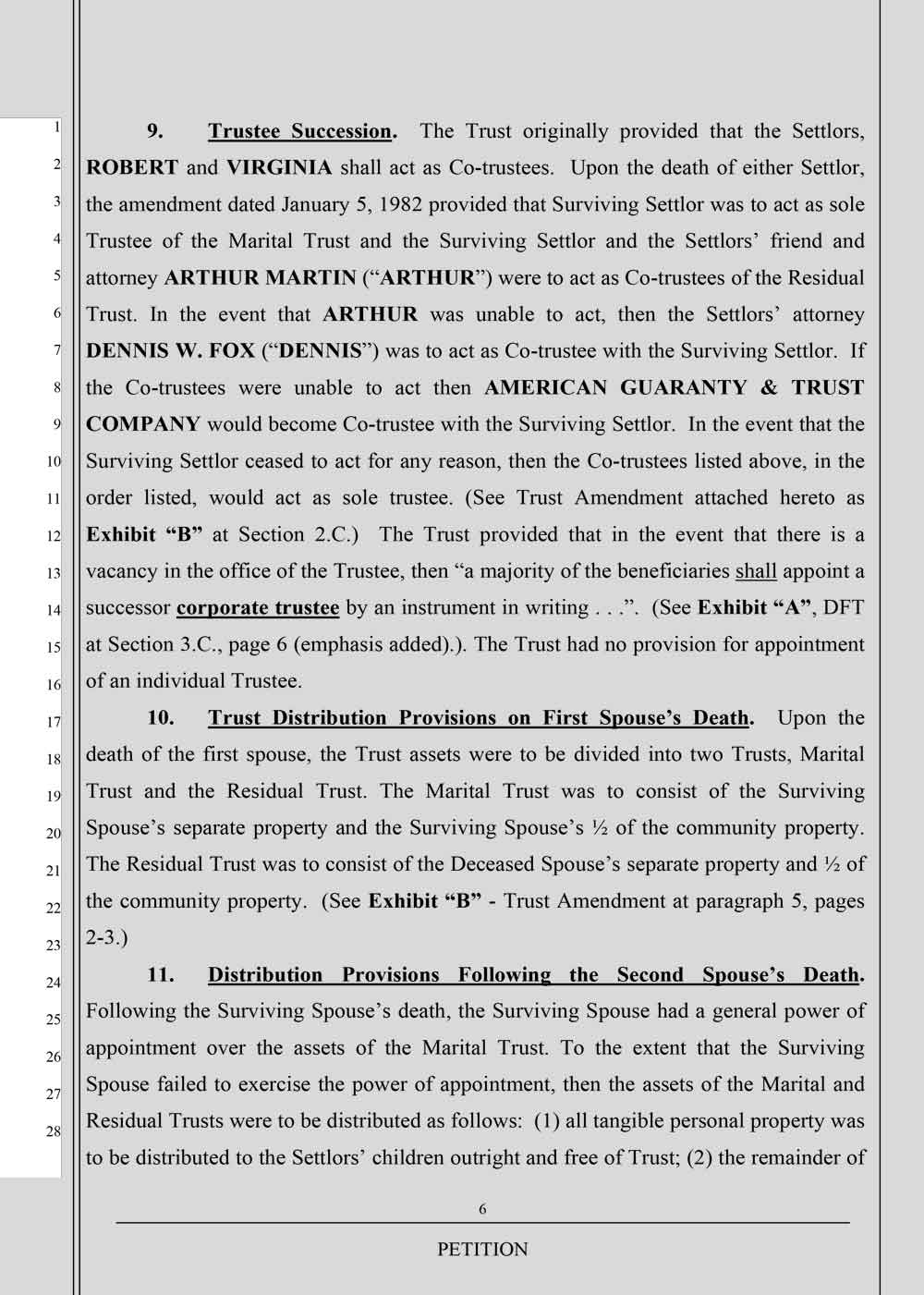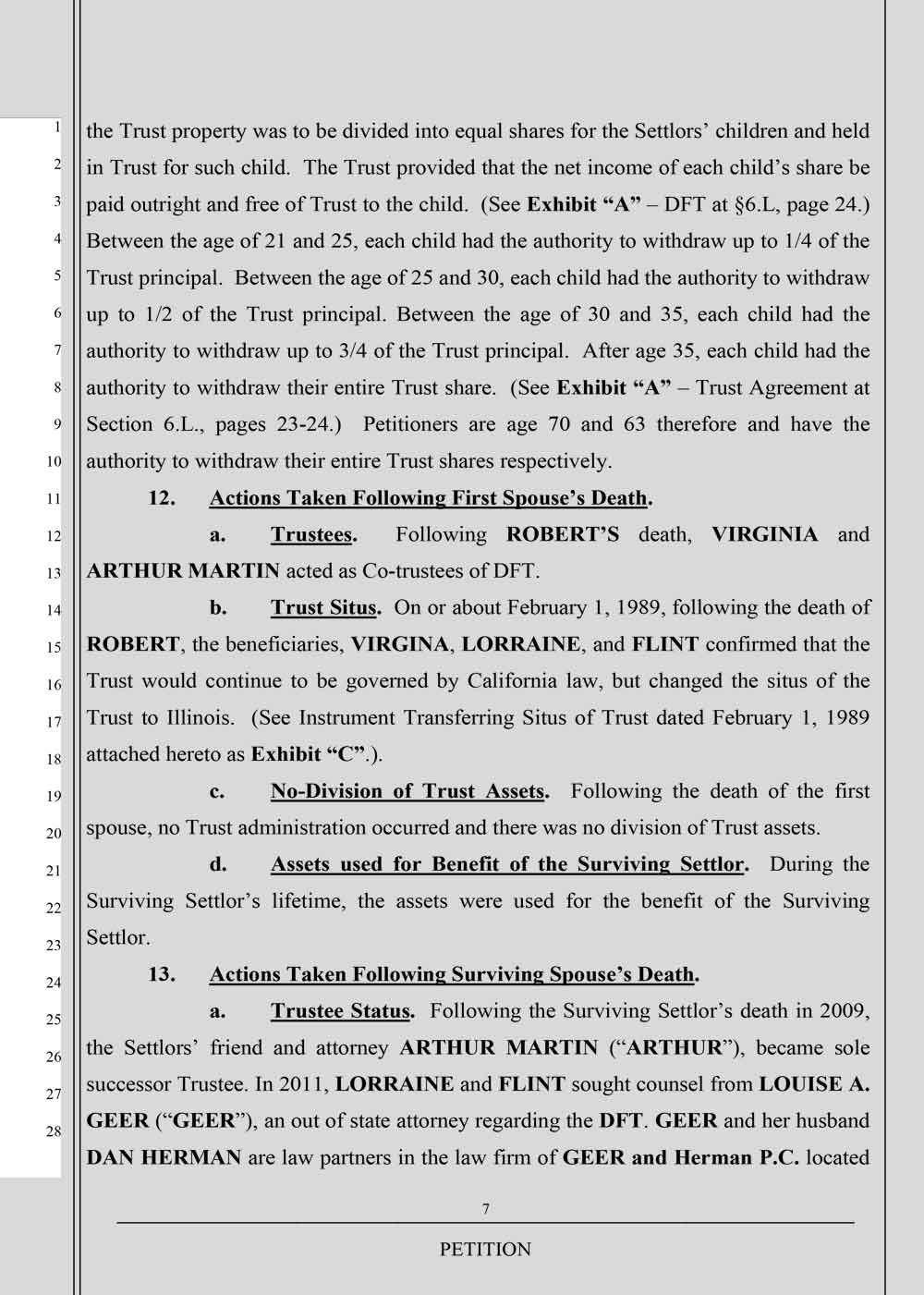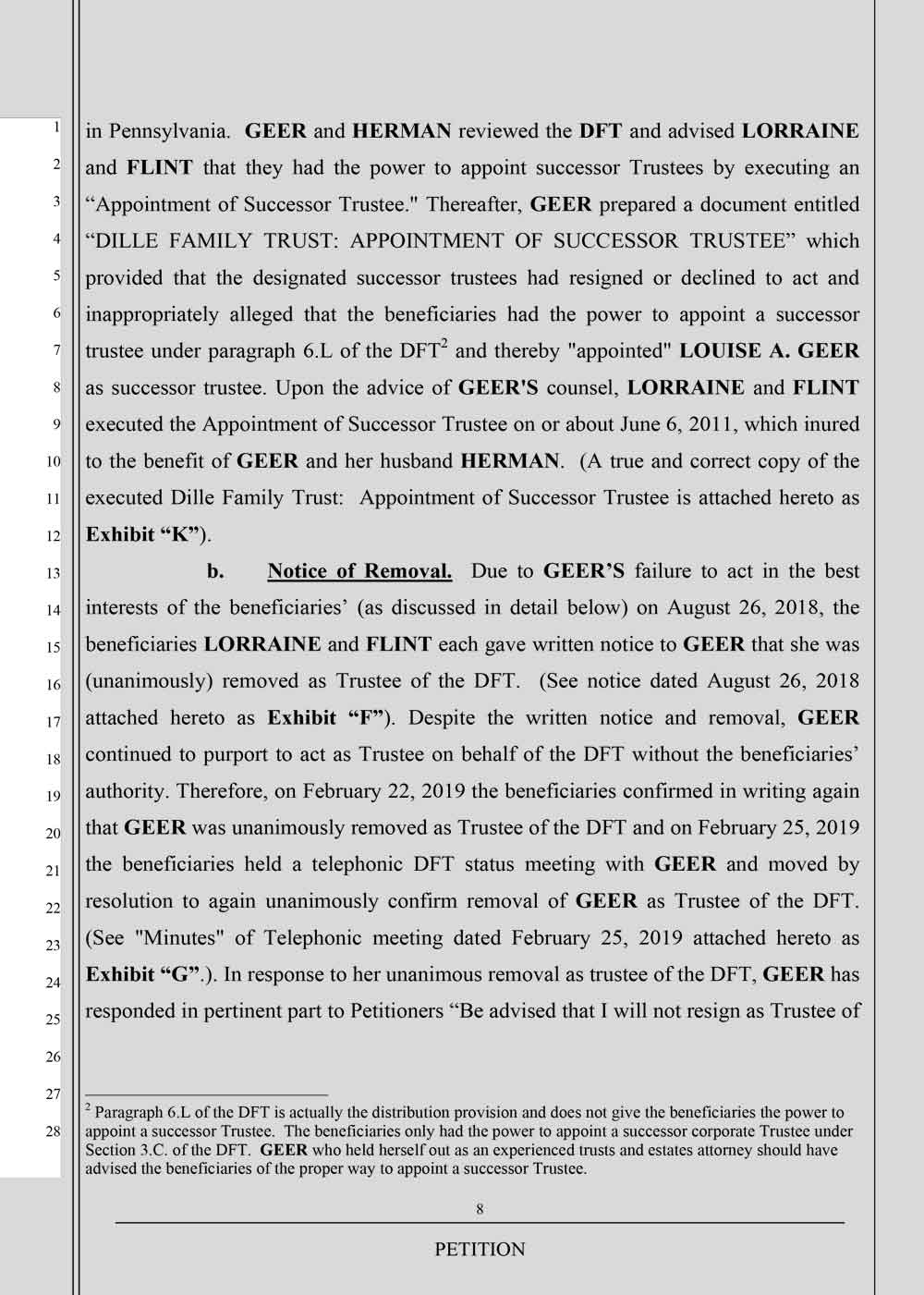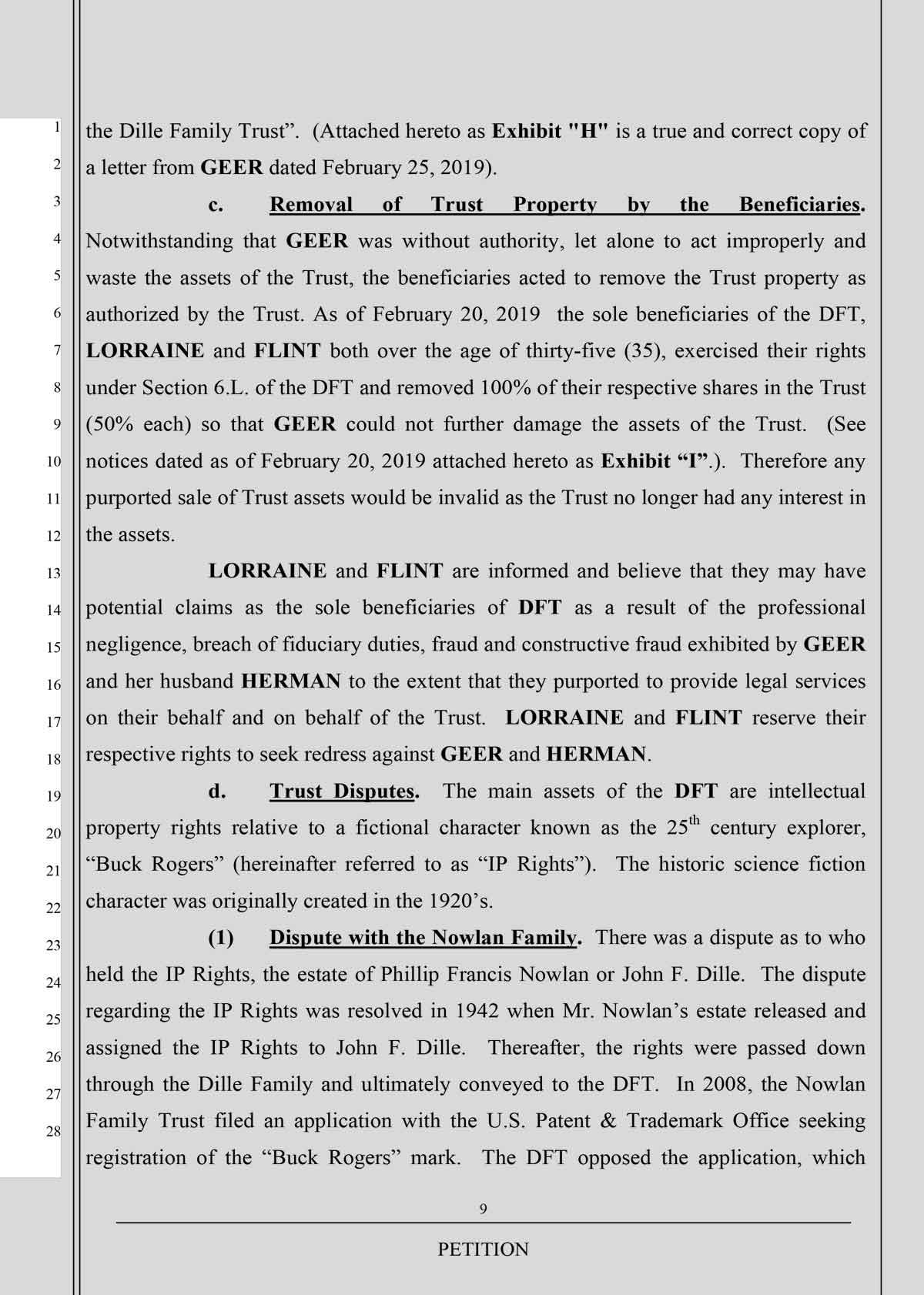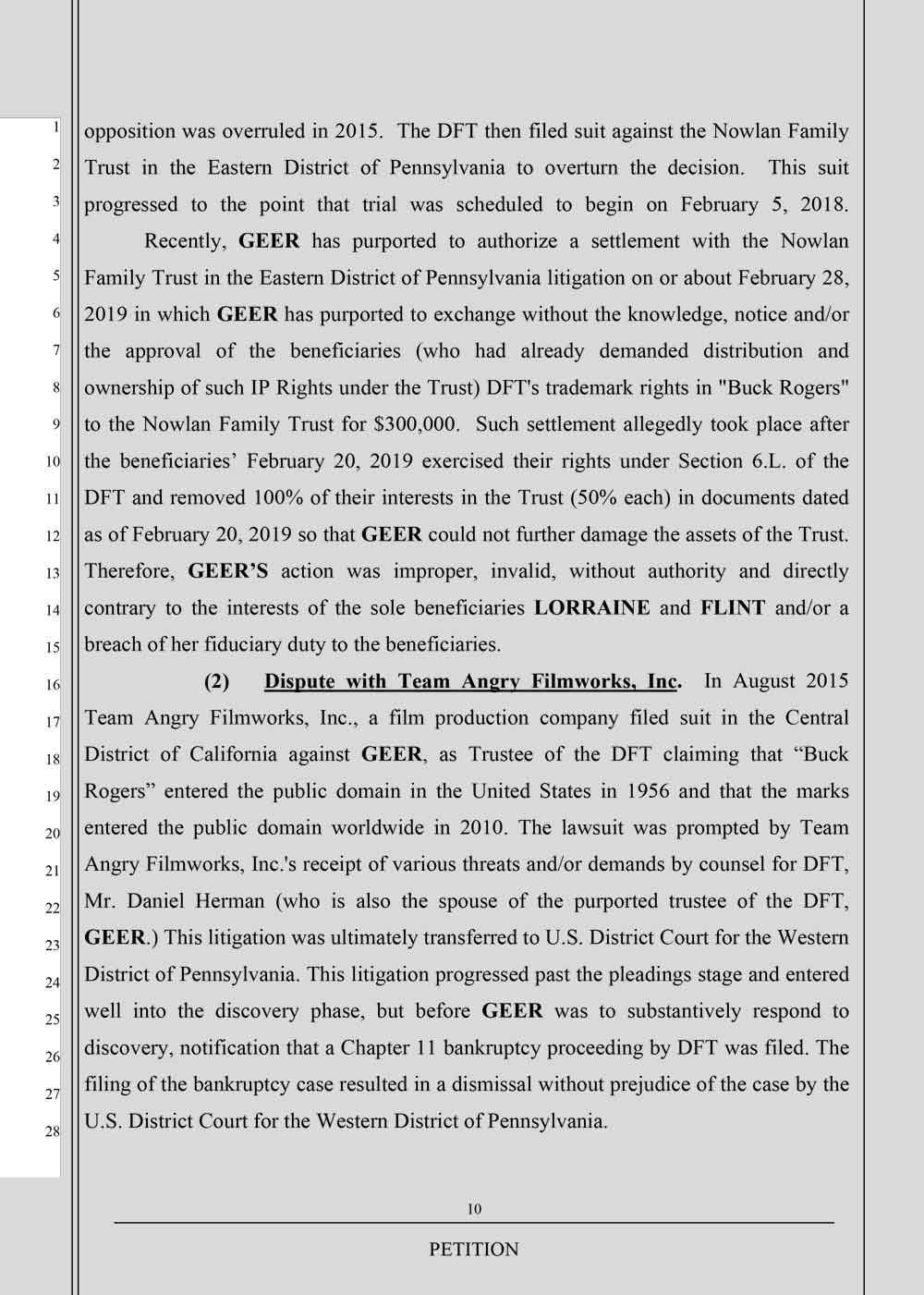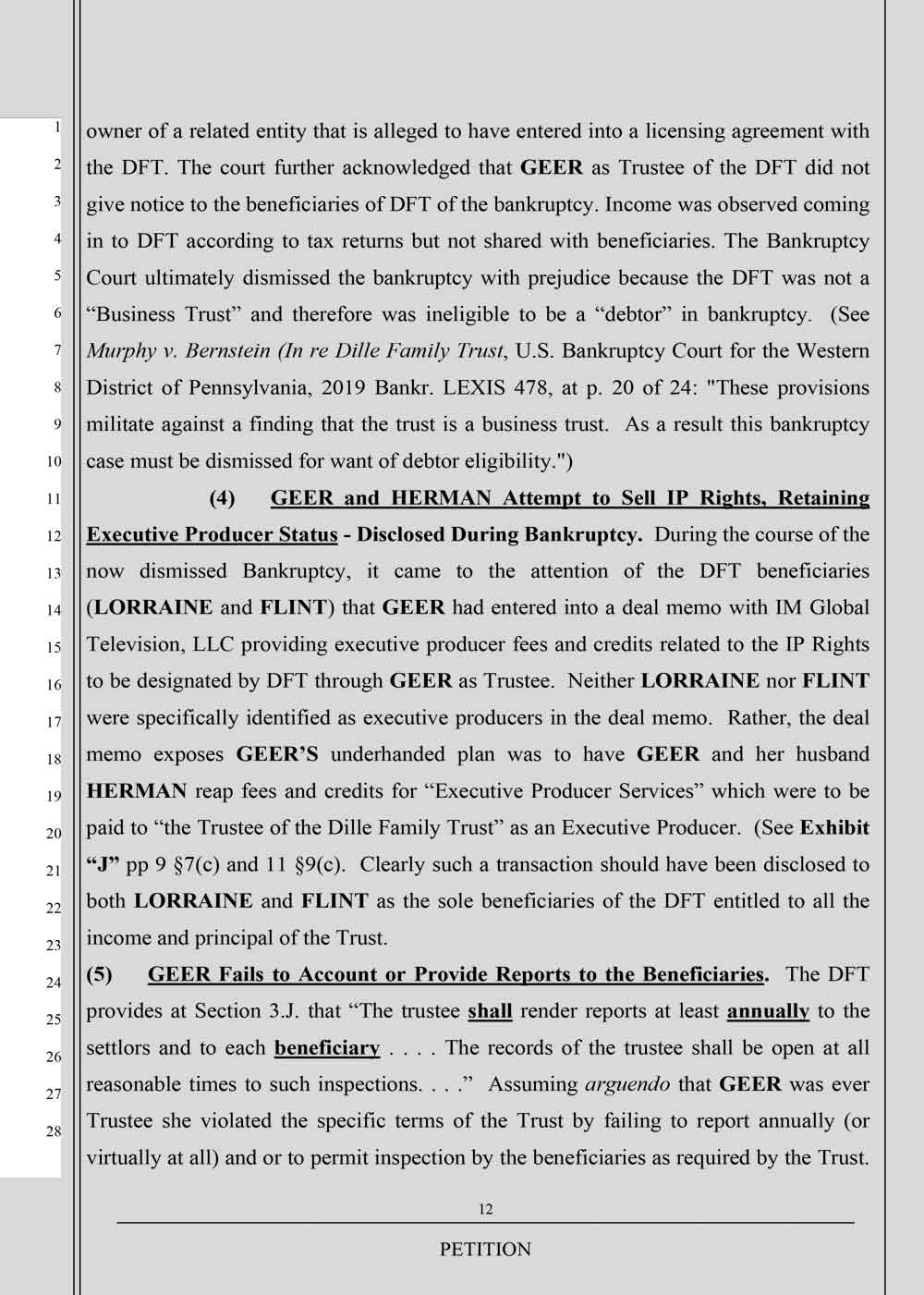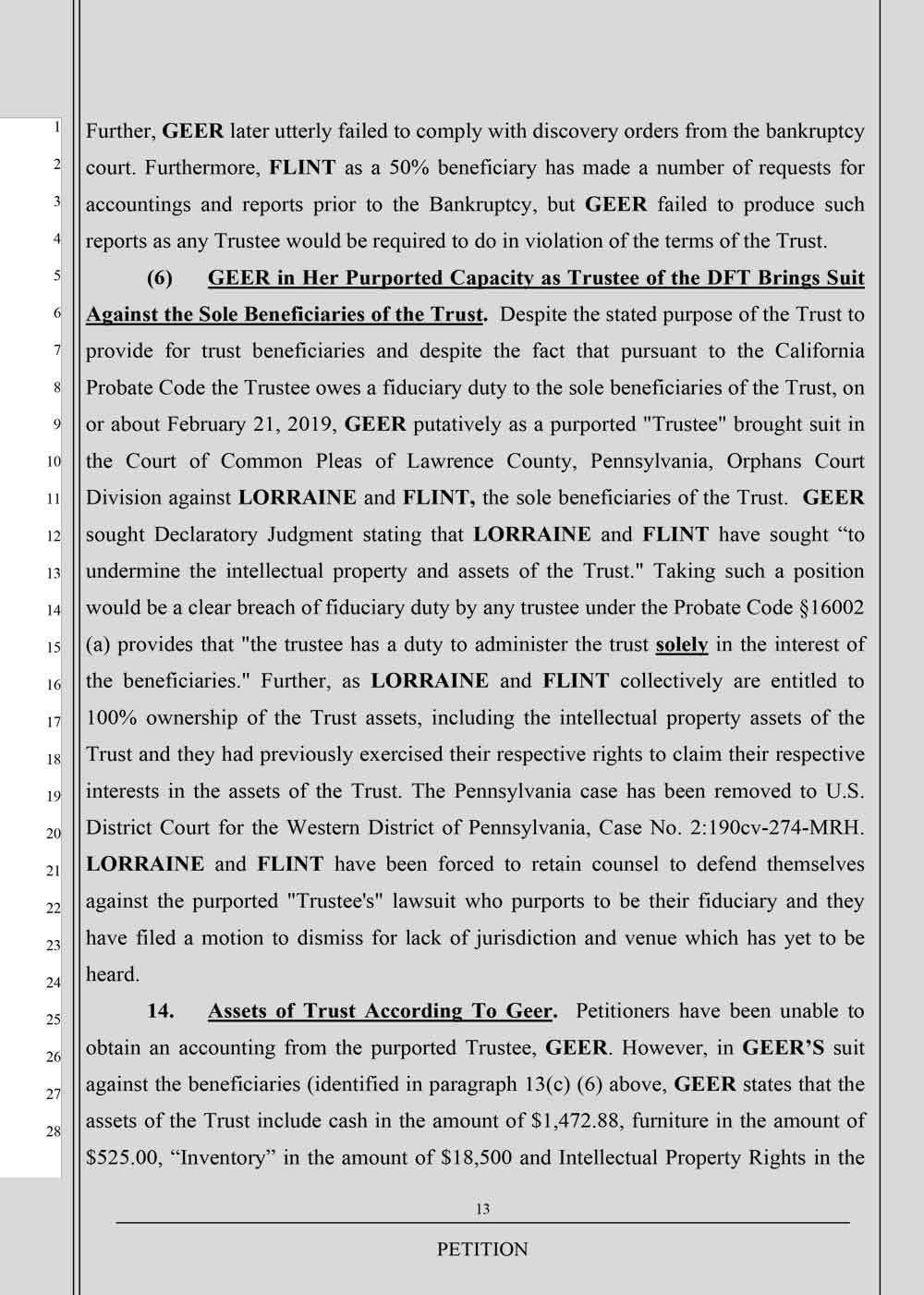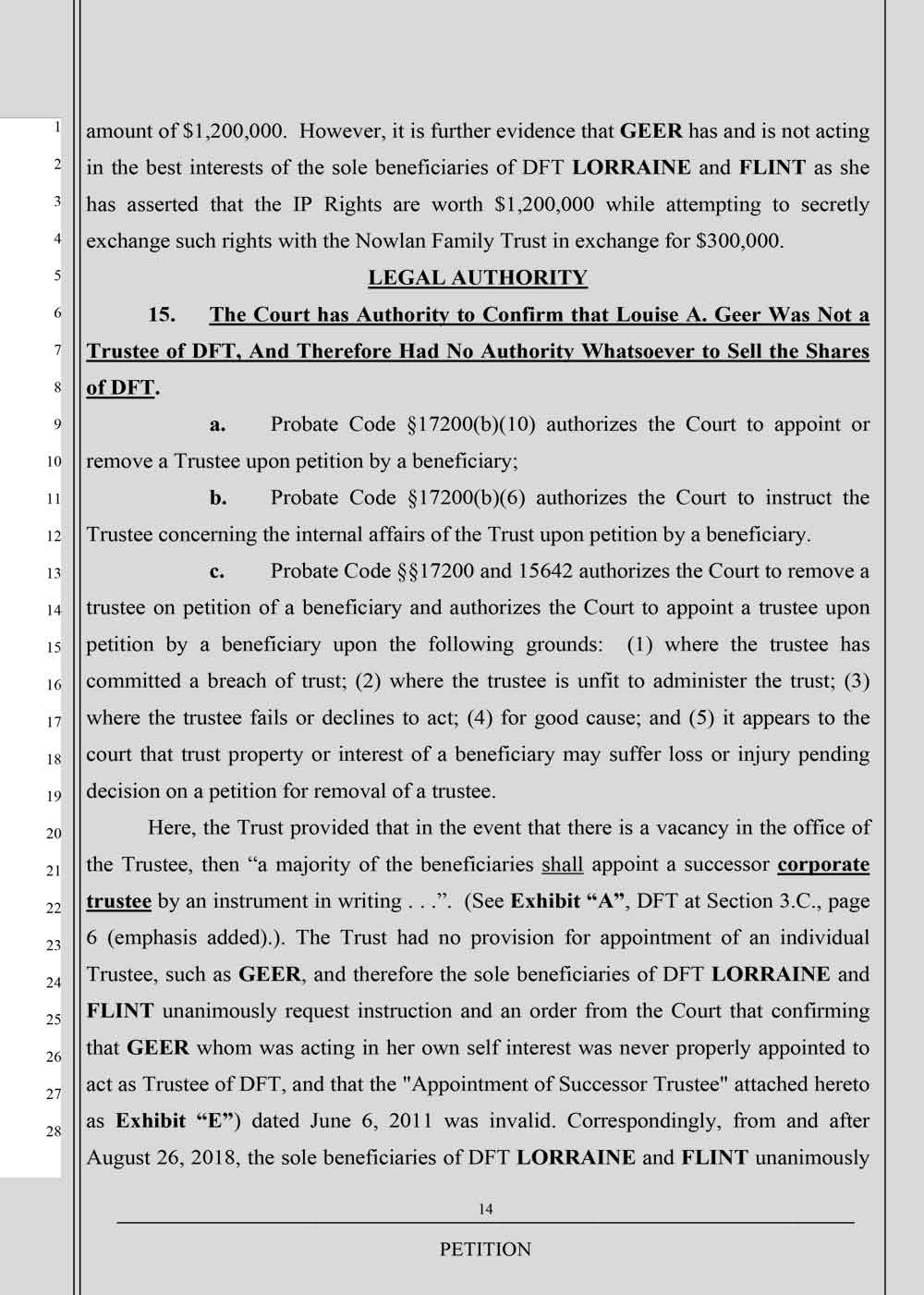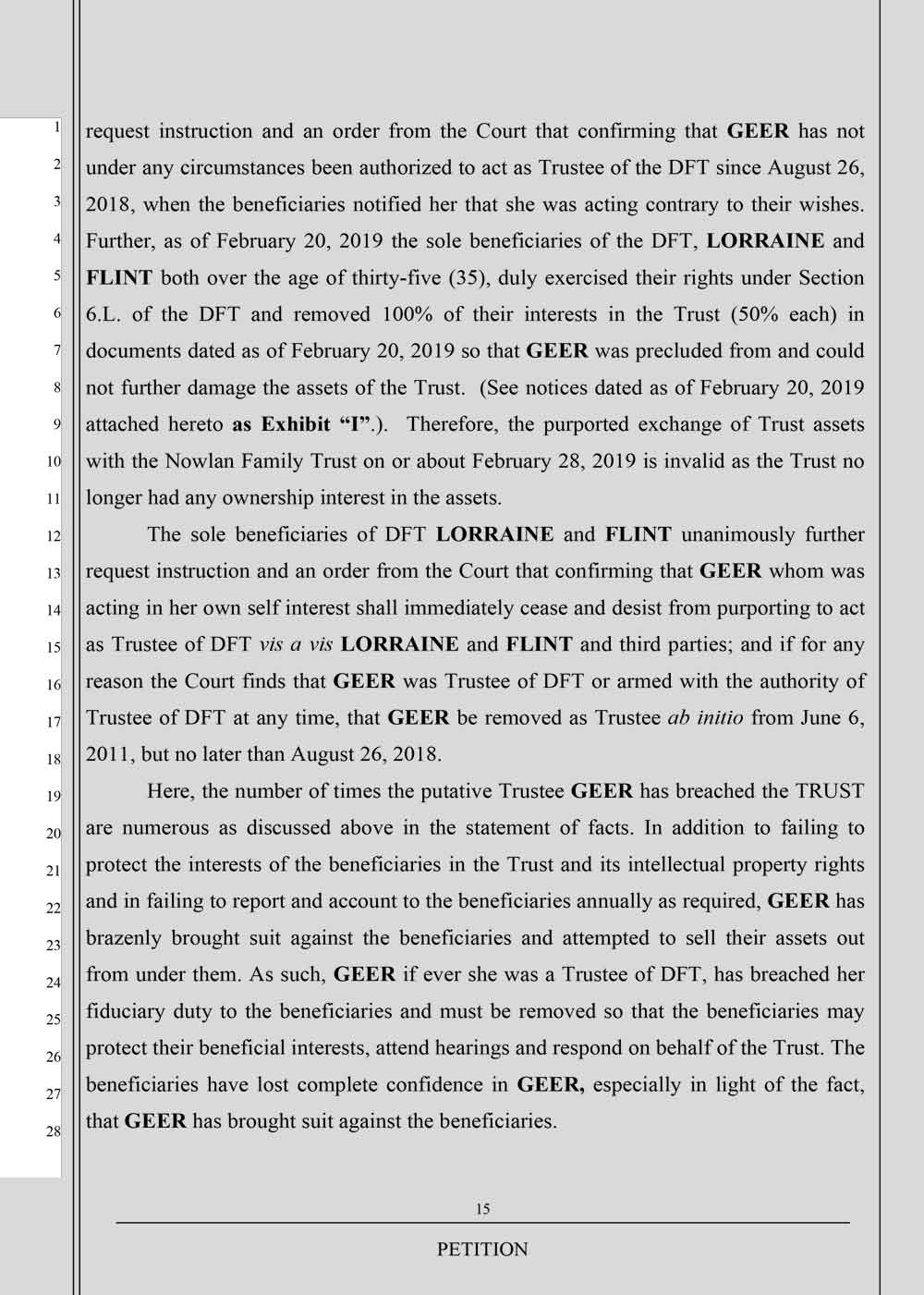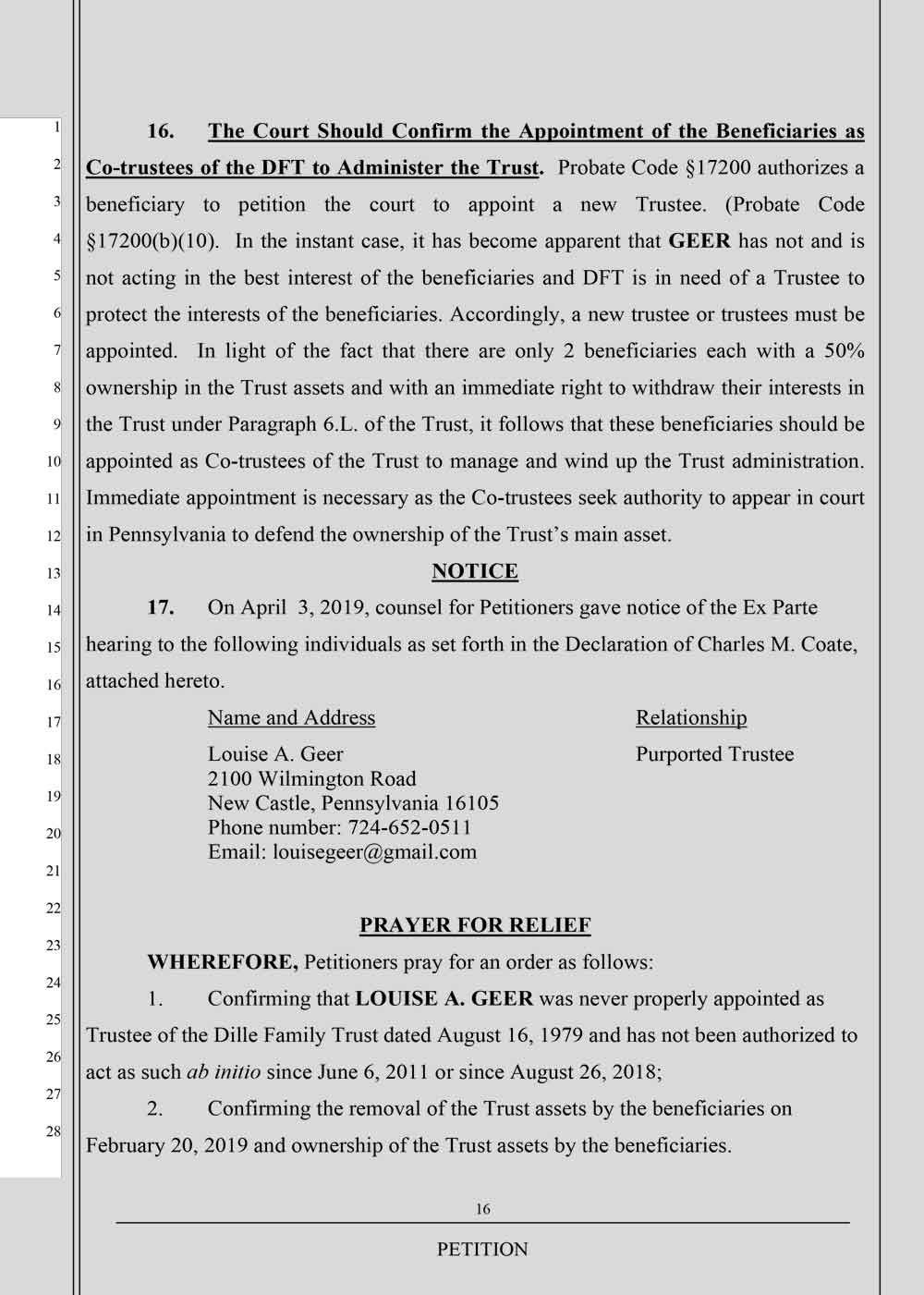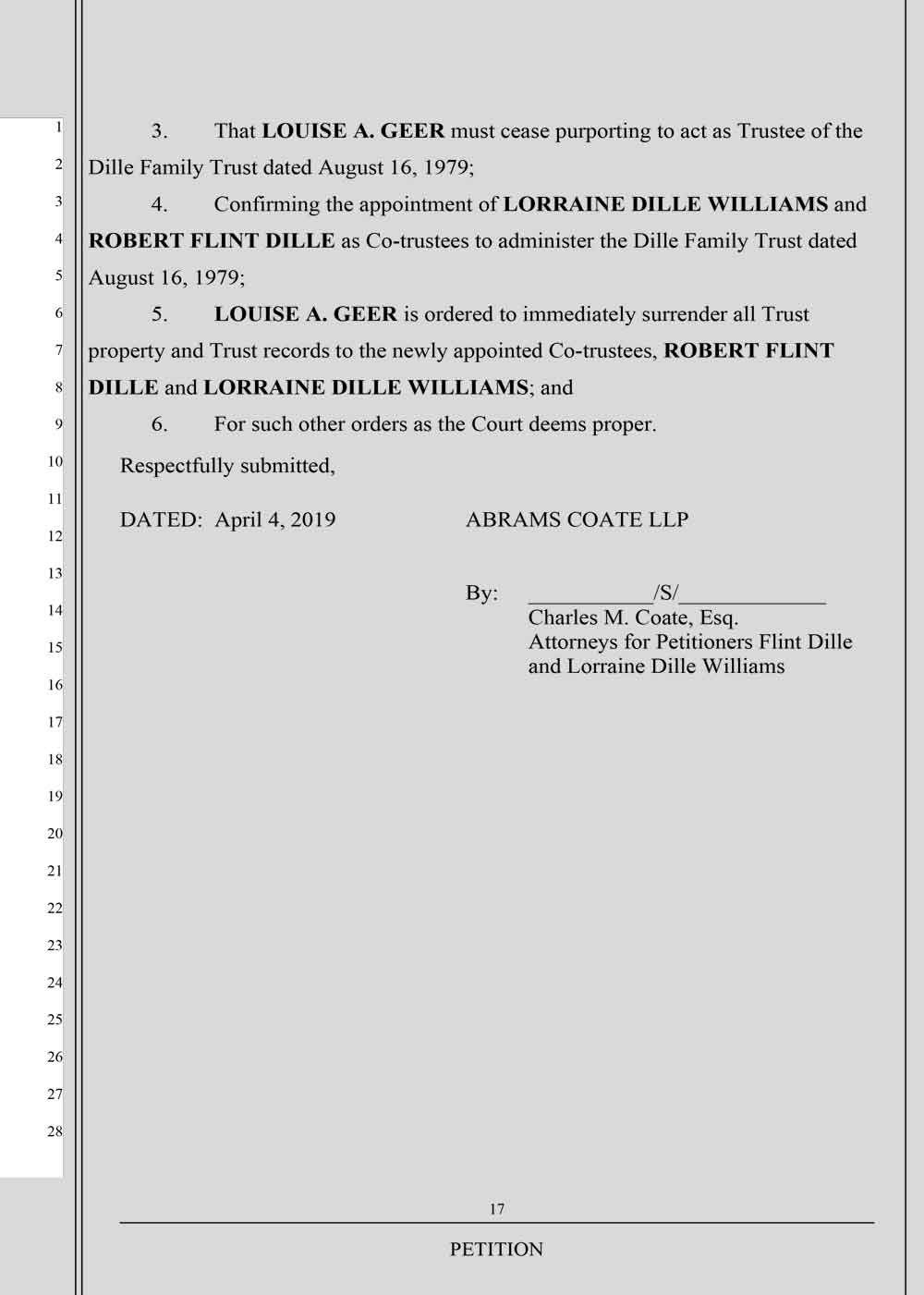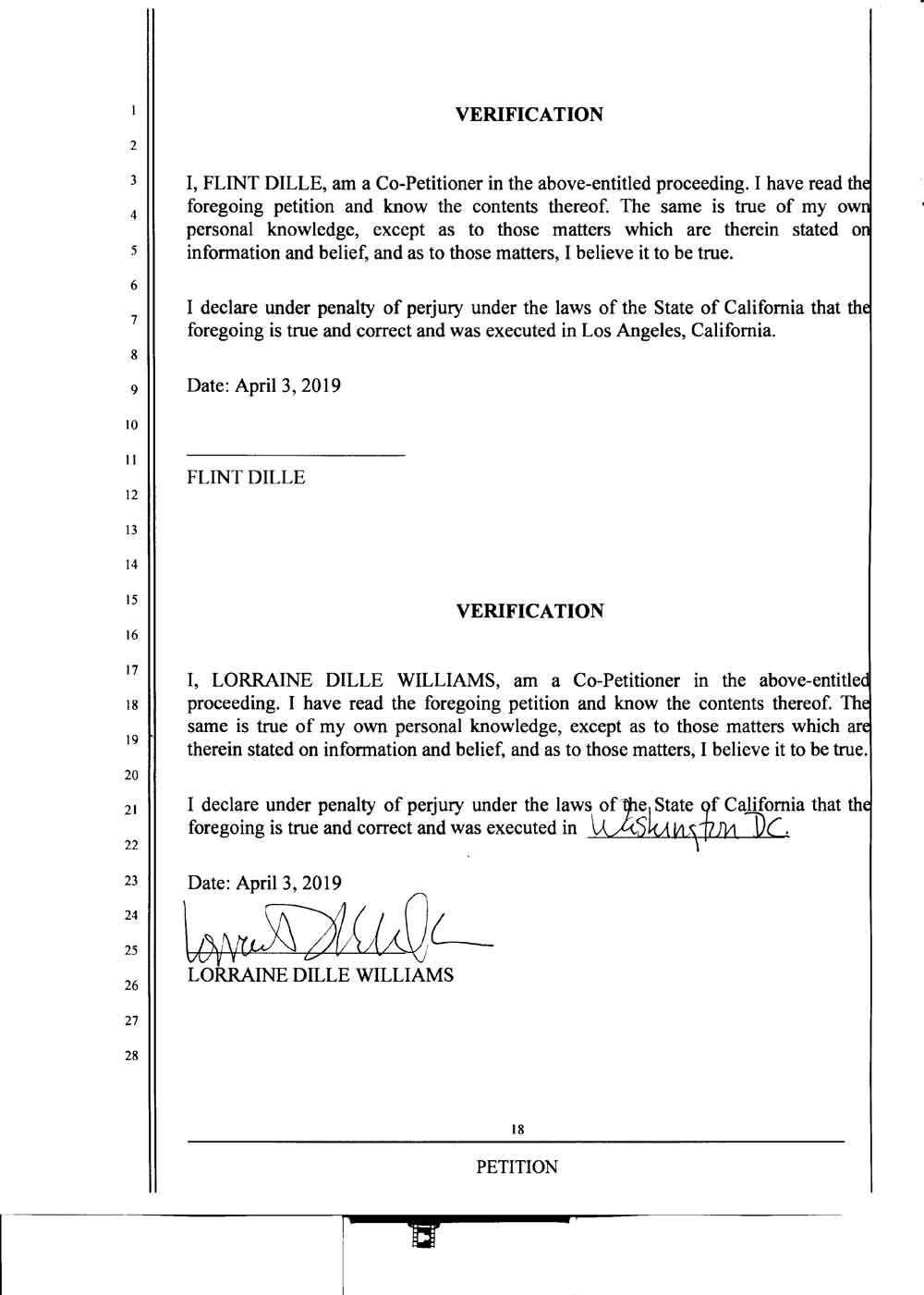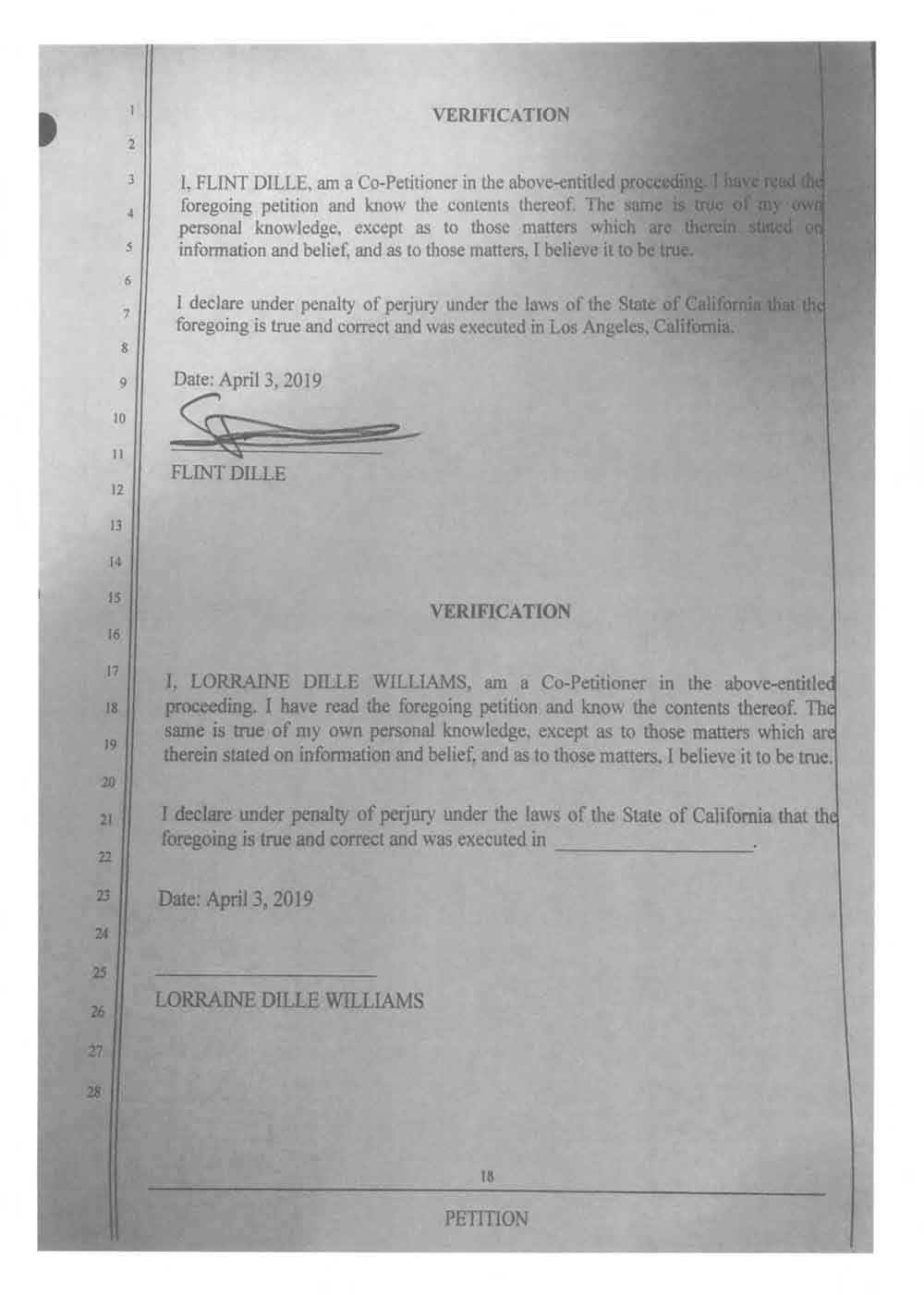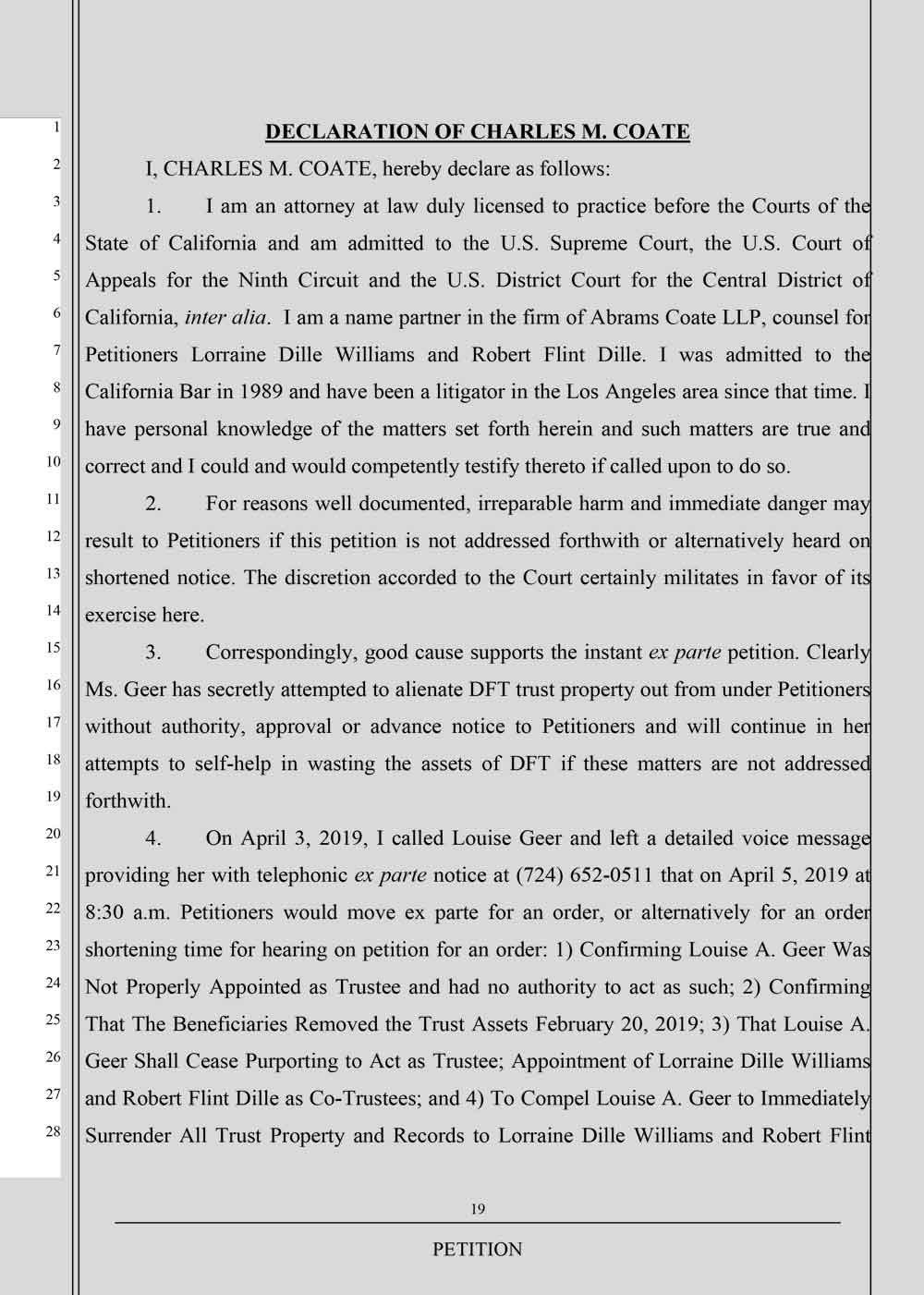 After 16 months of lies and deceit Judge throws case out of bankruptcy court. Geer Herman to face consequences.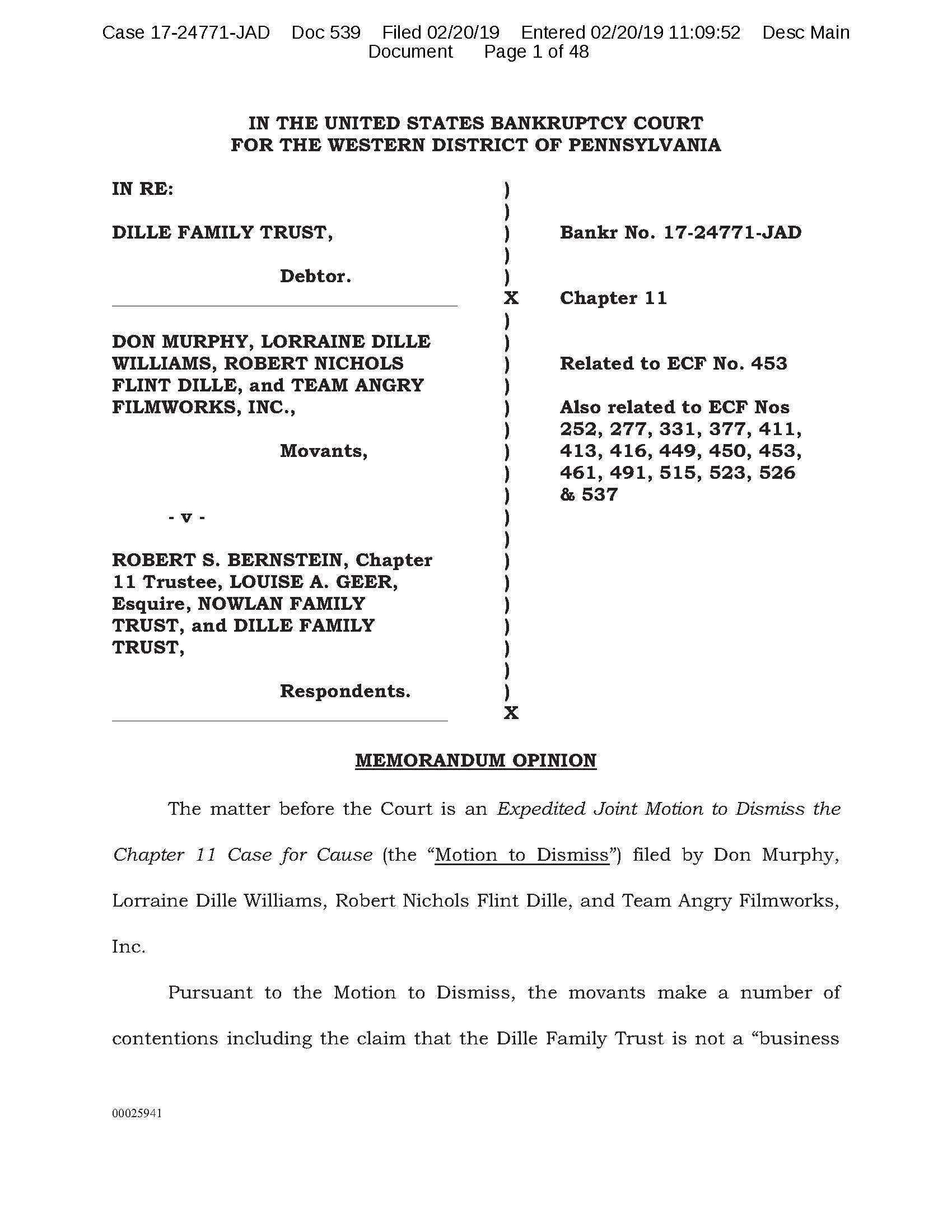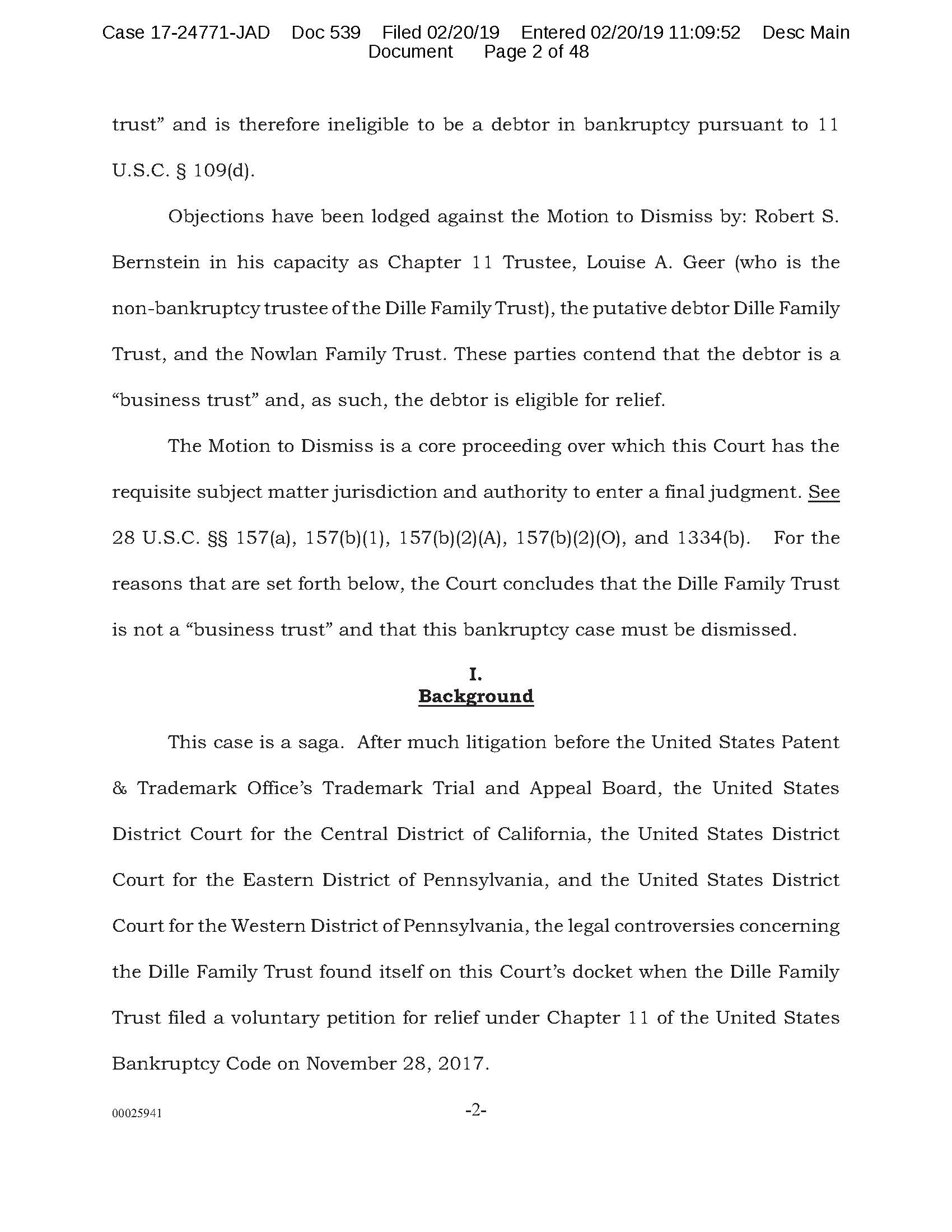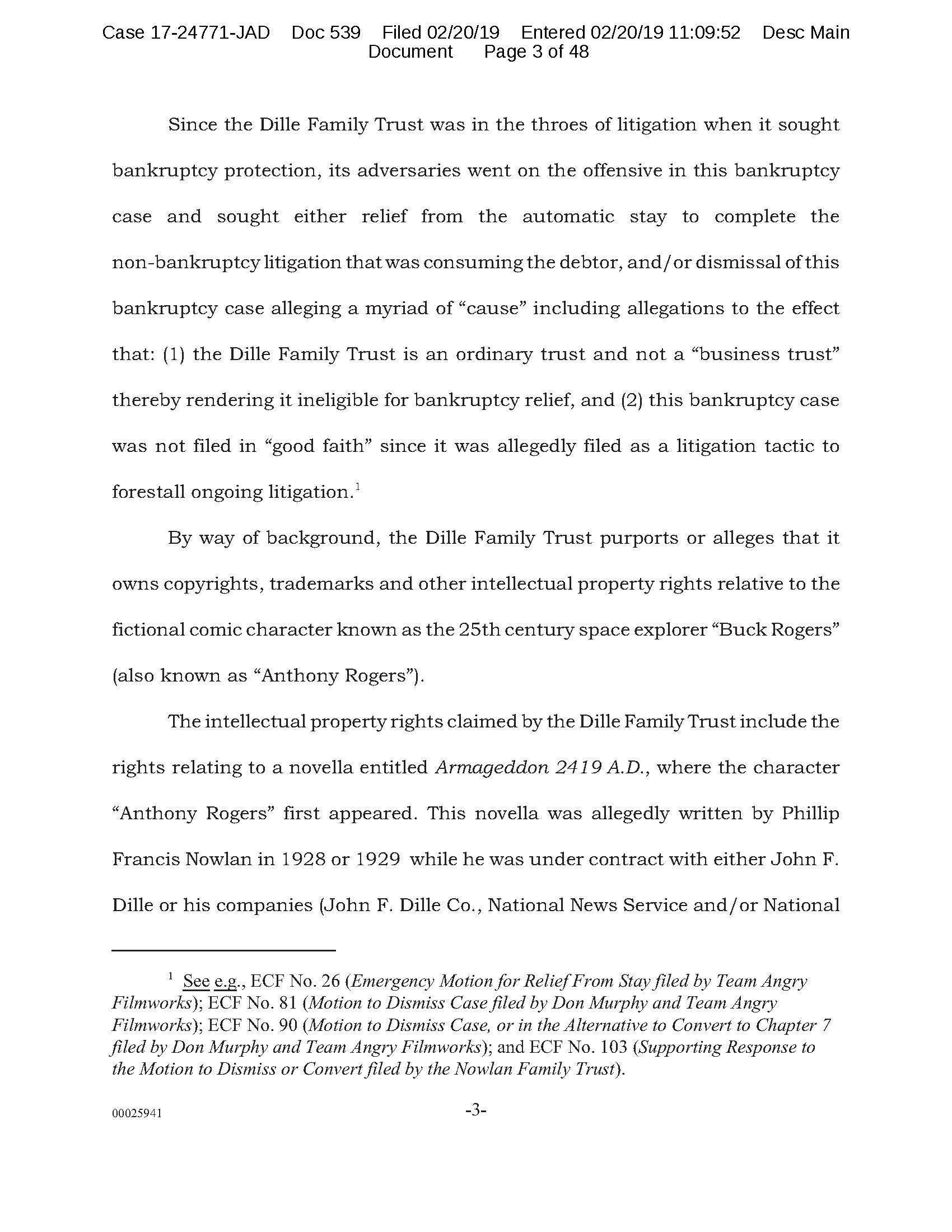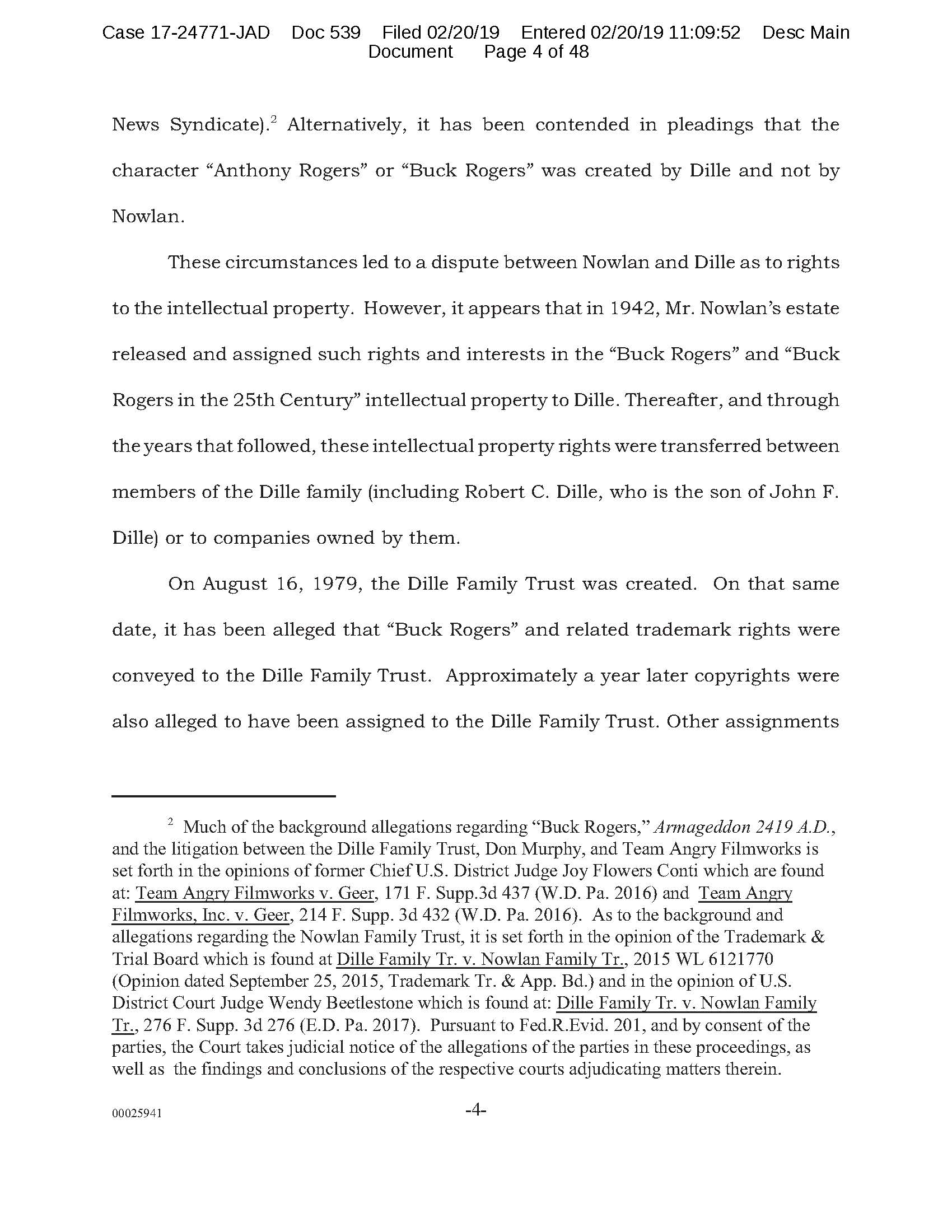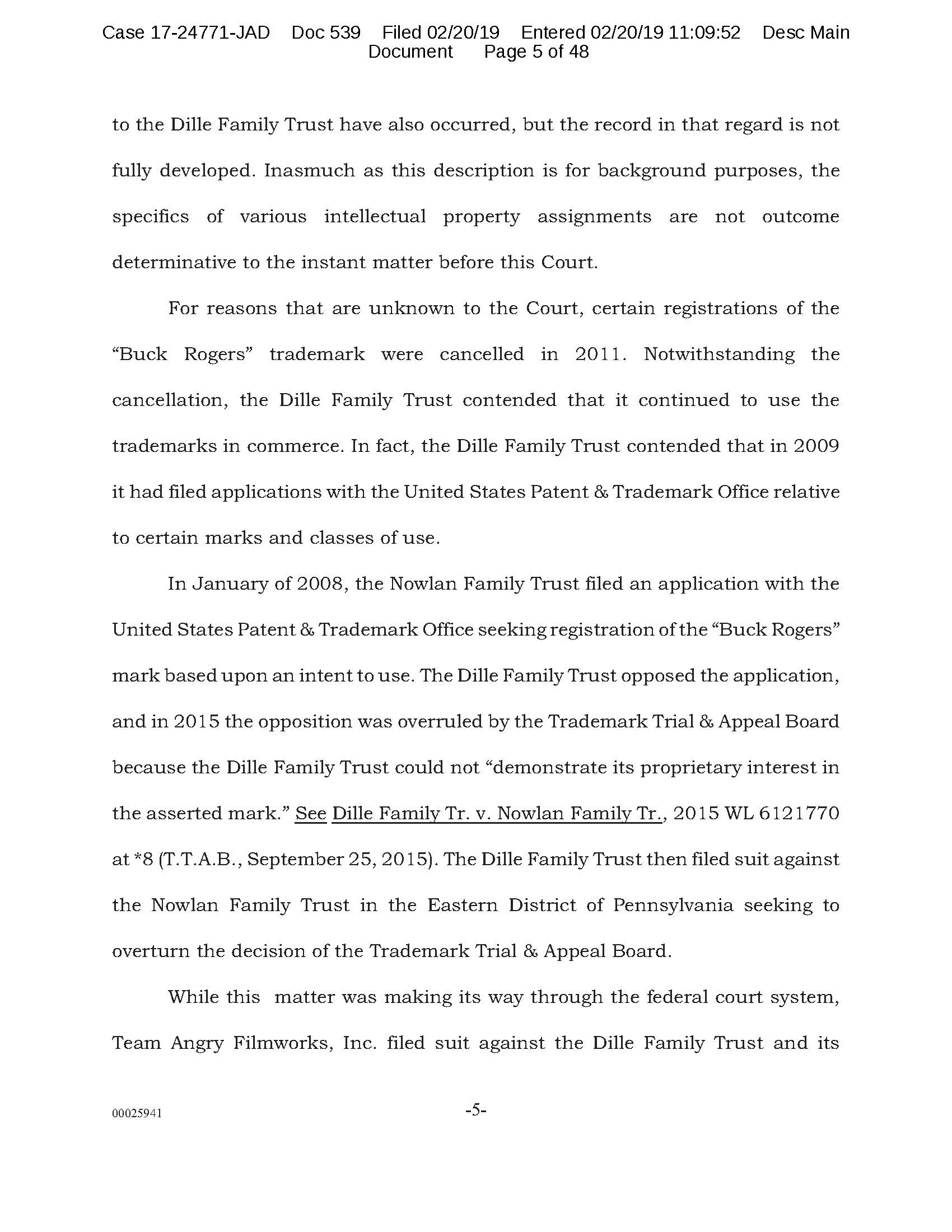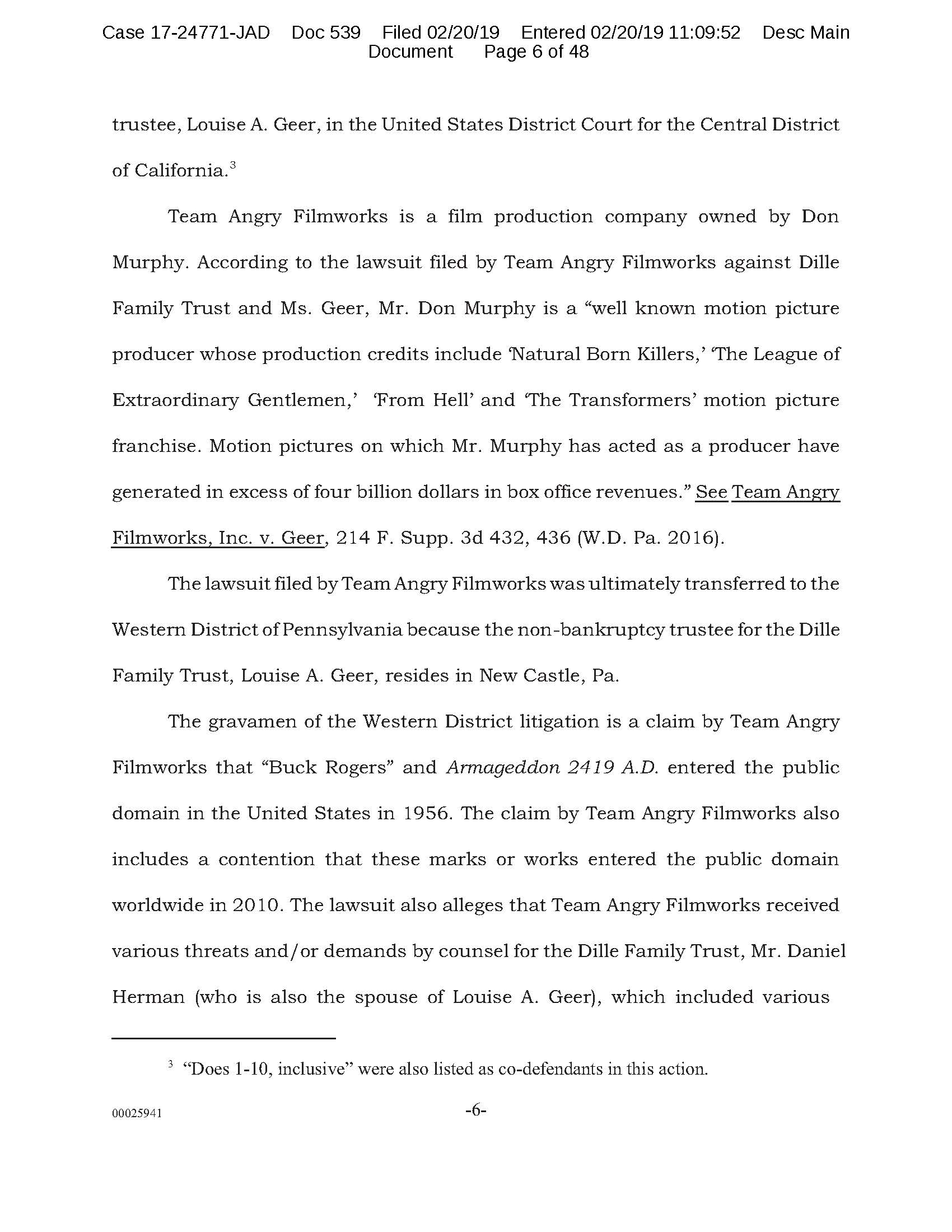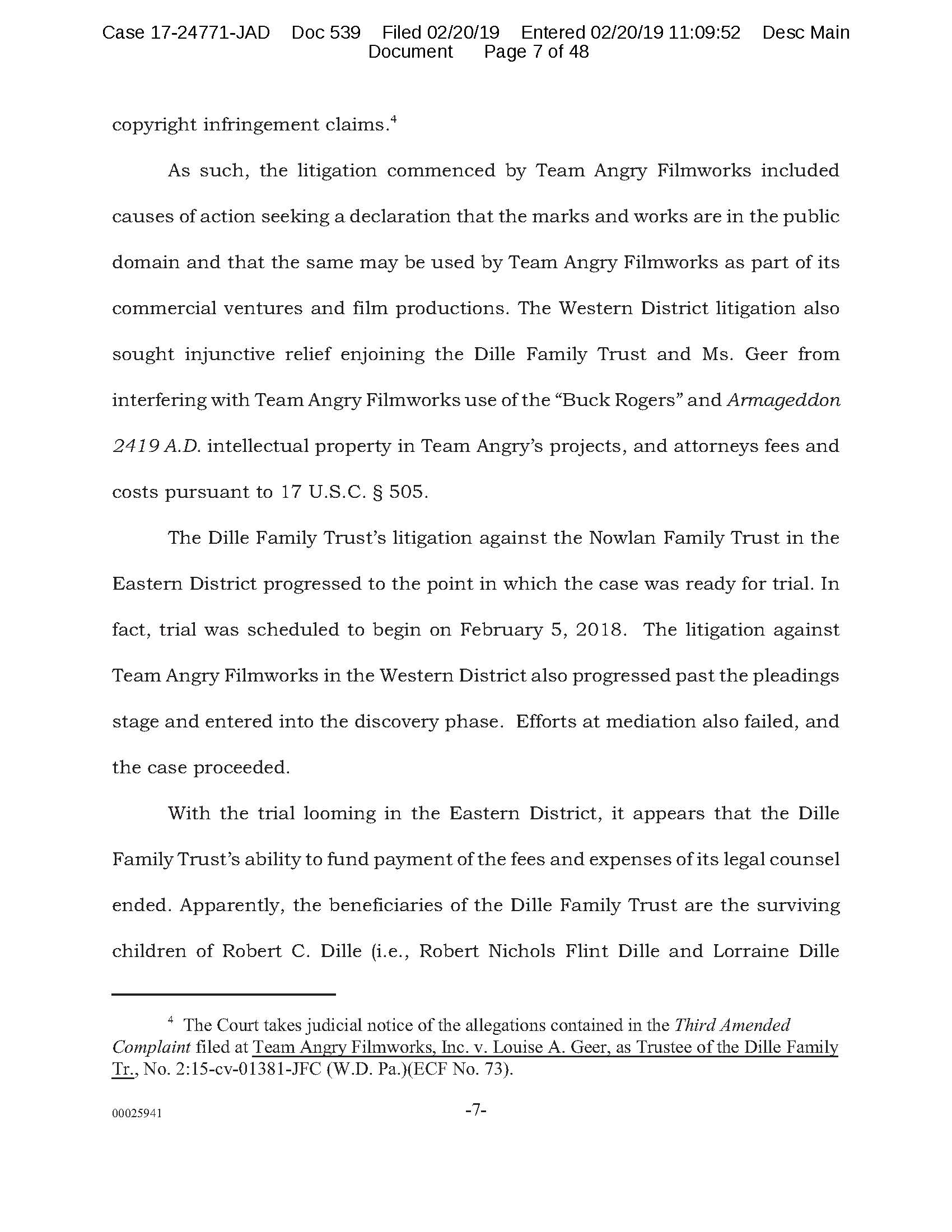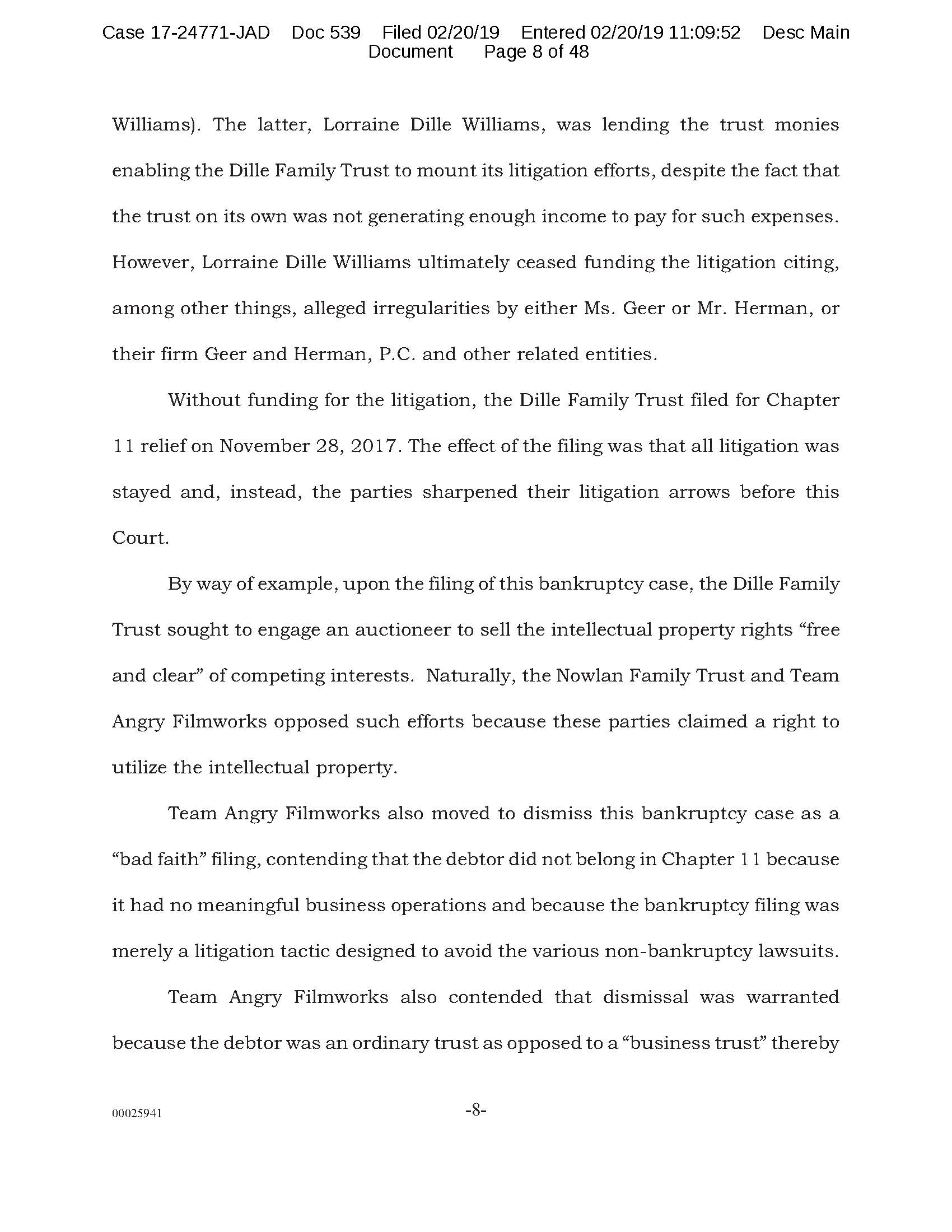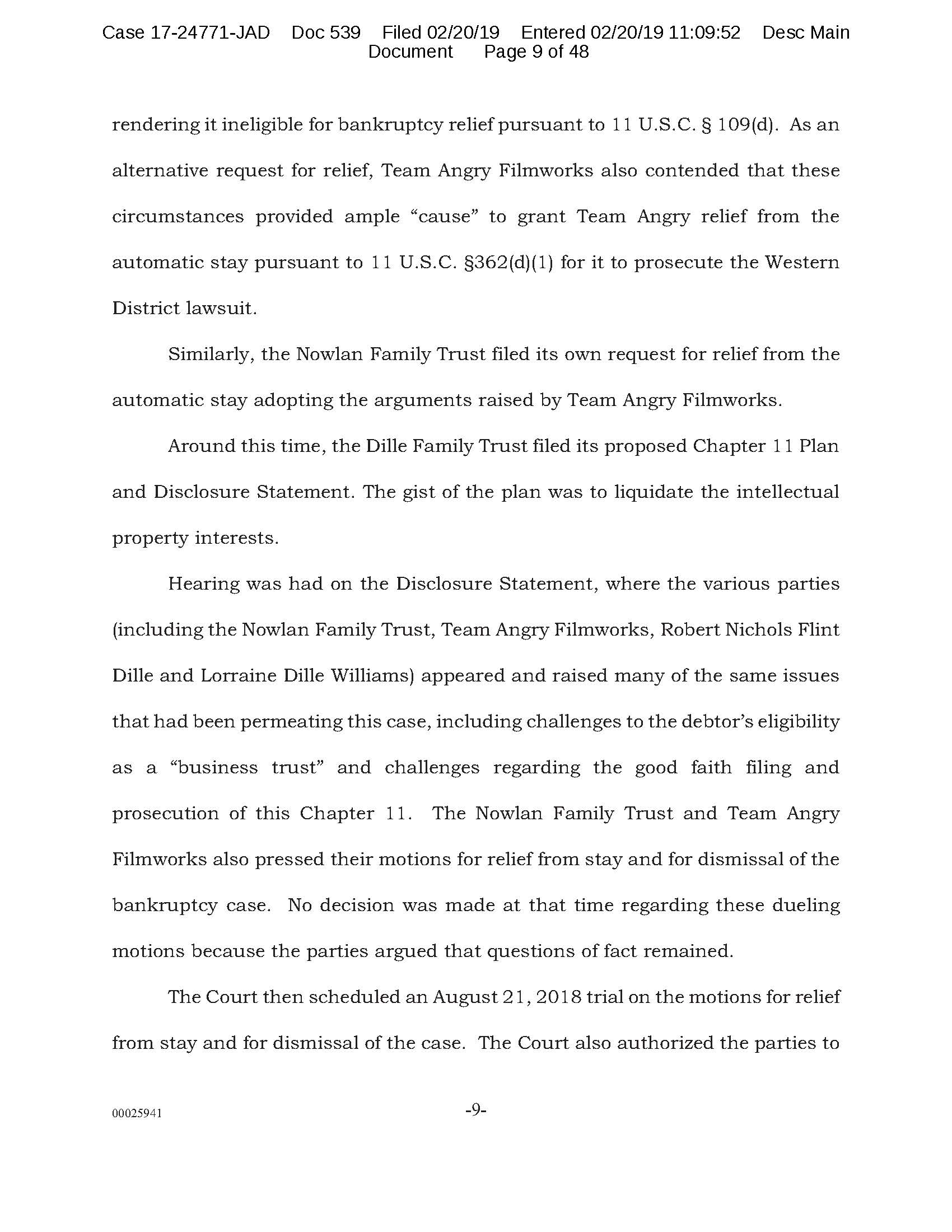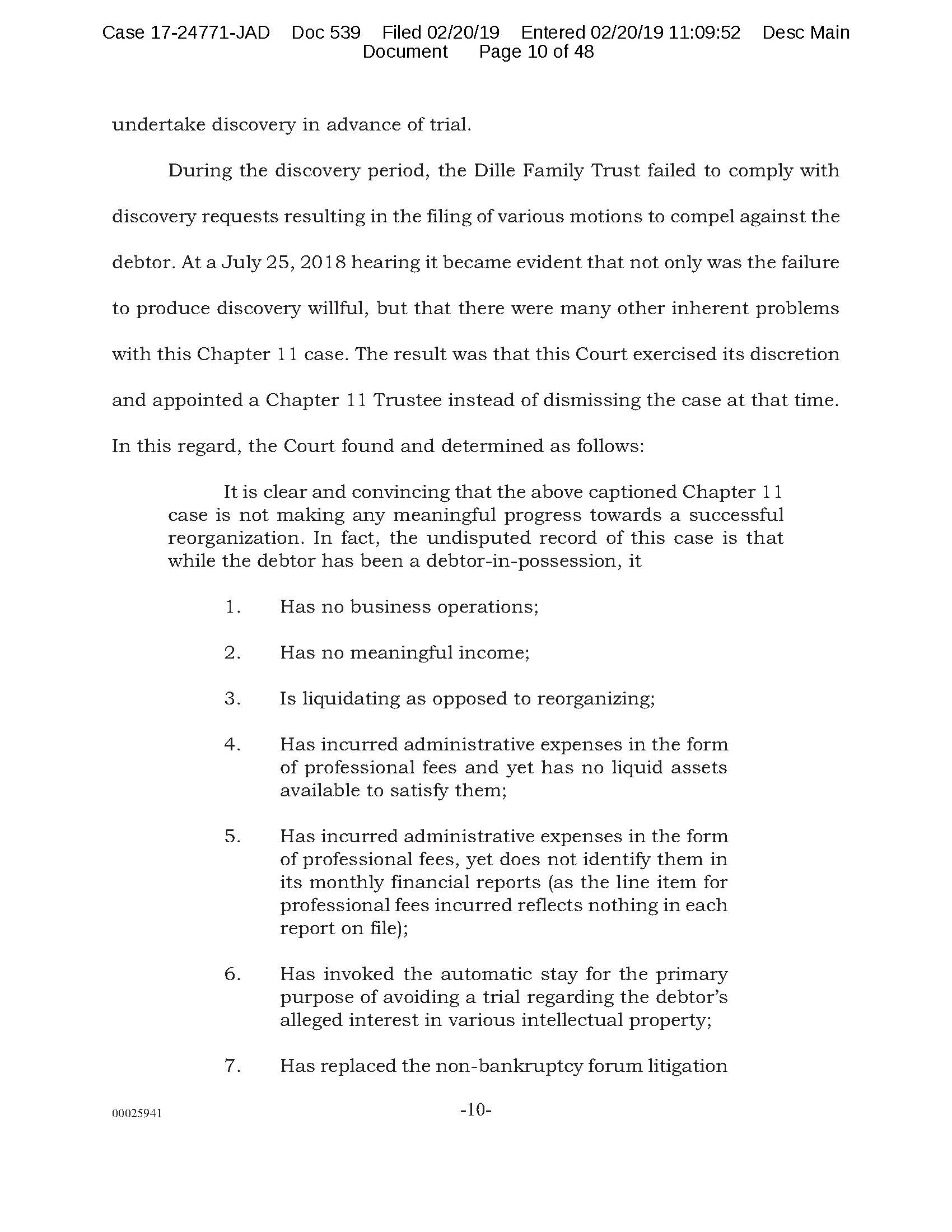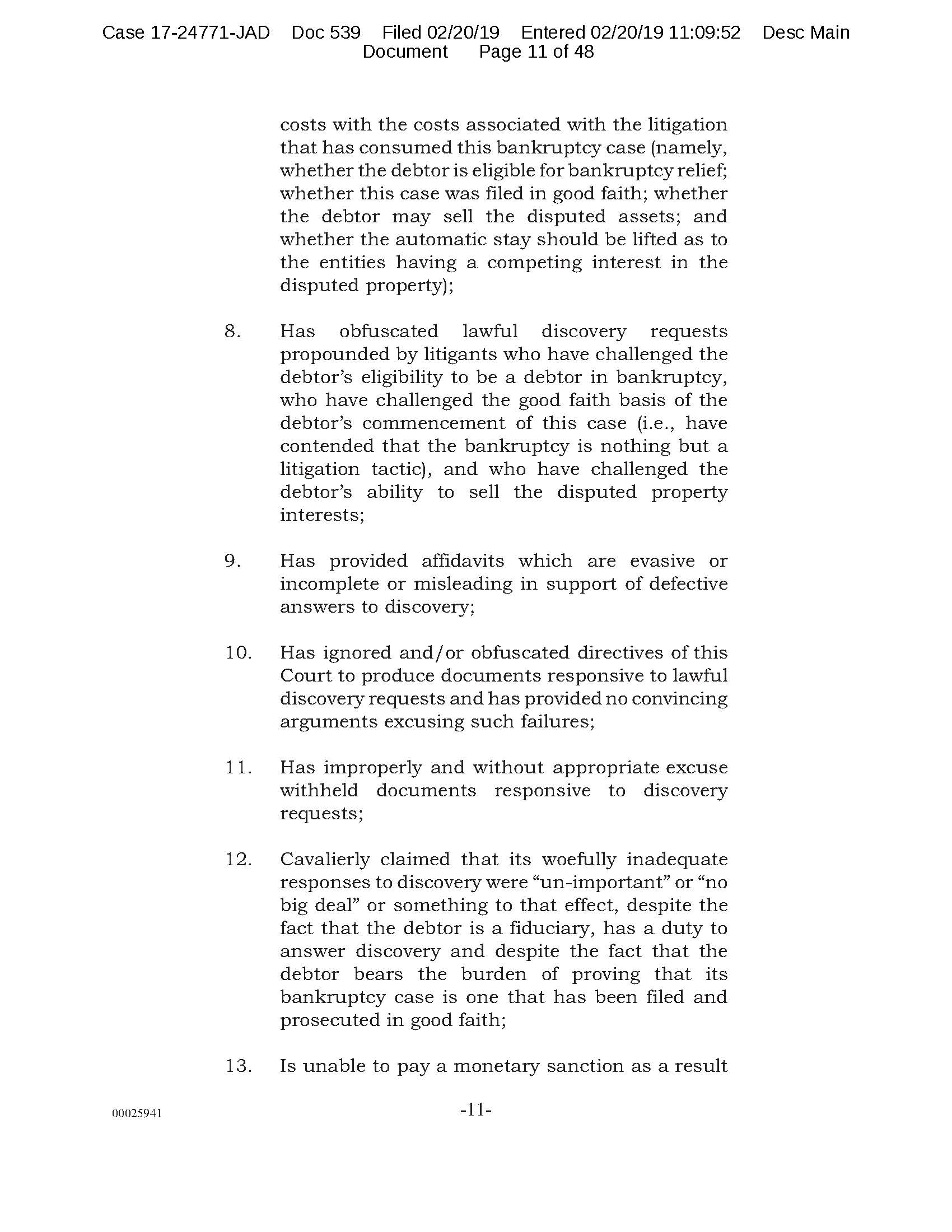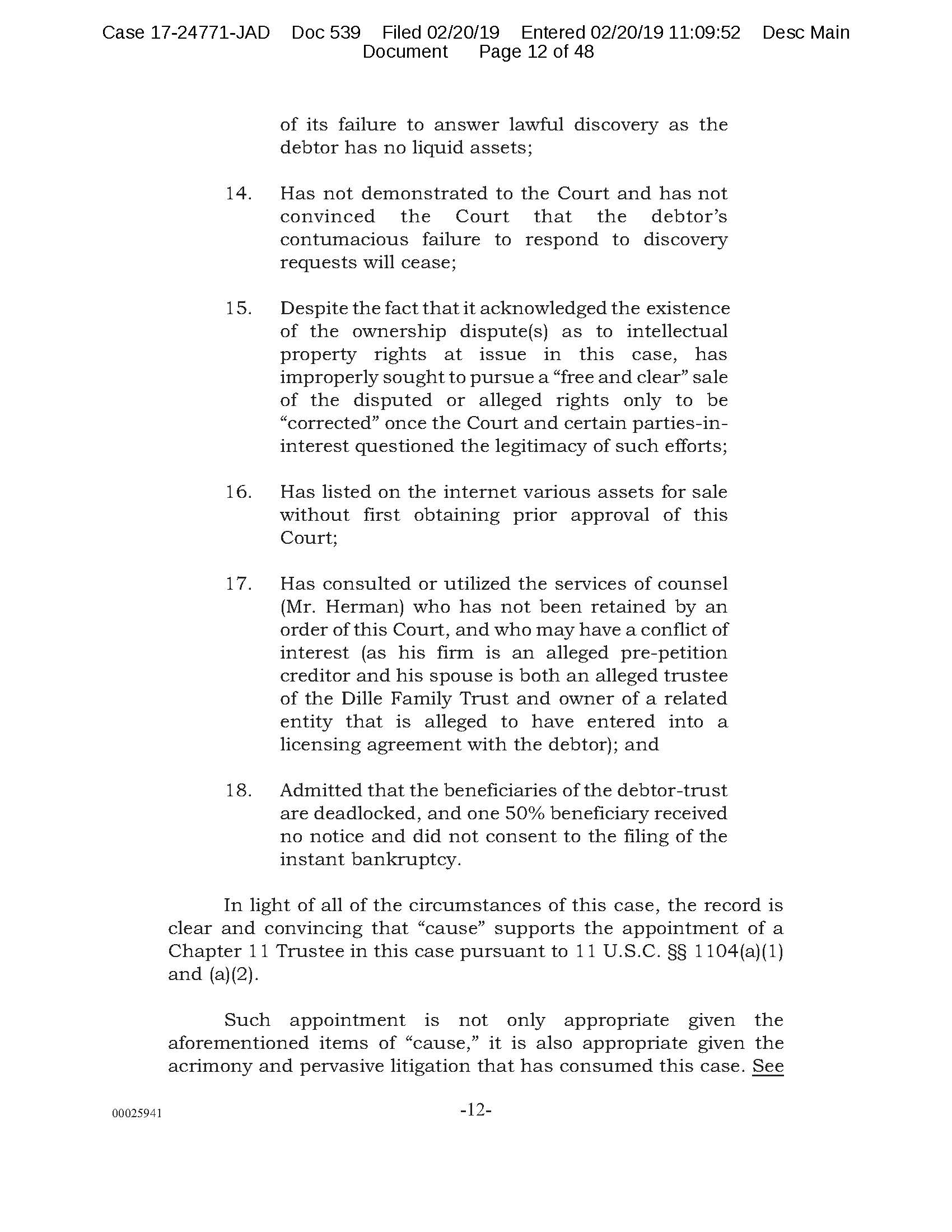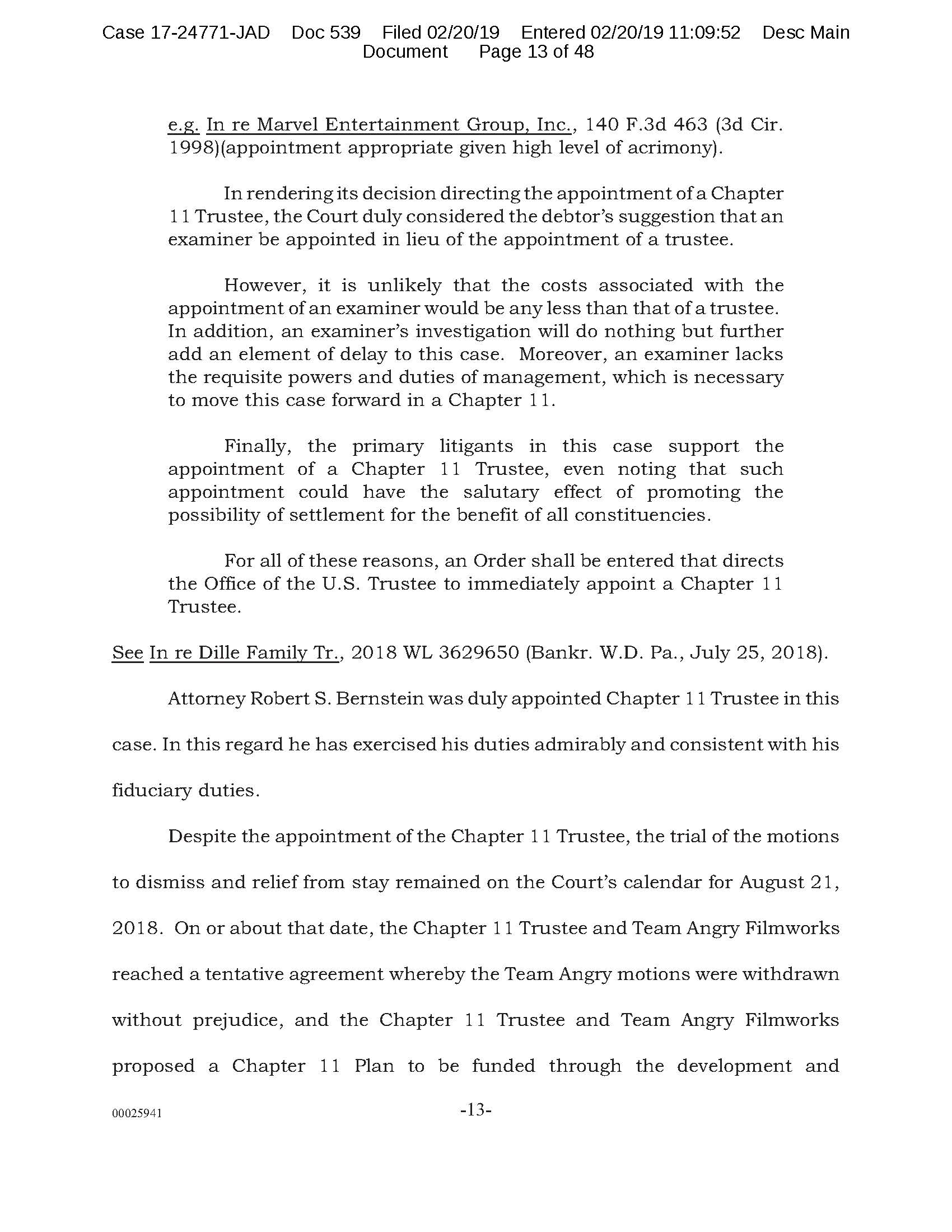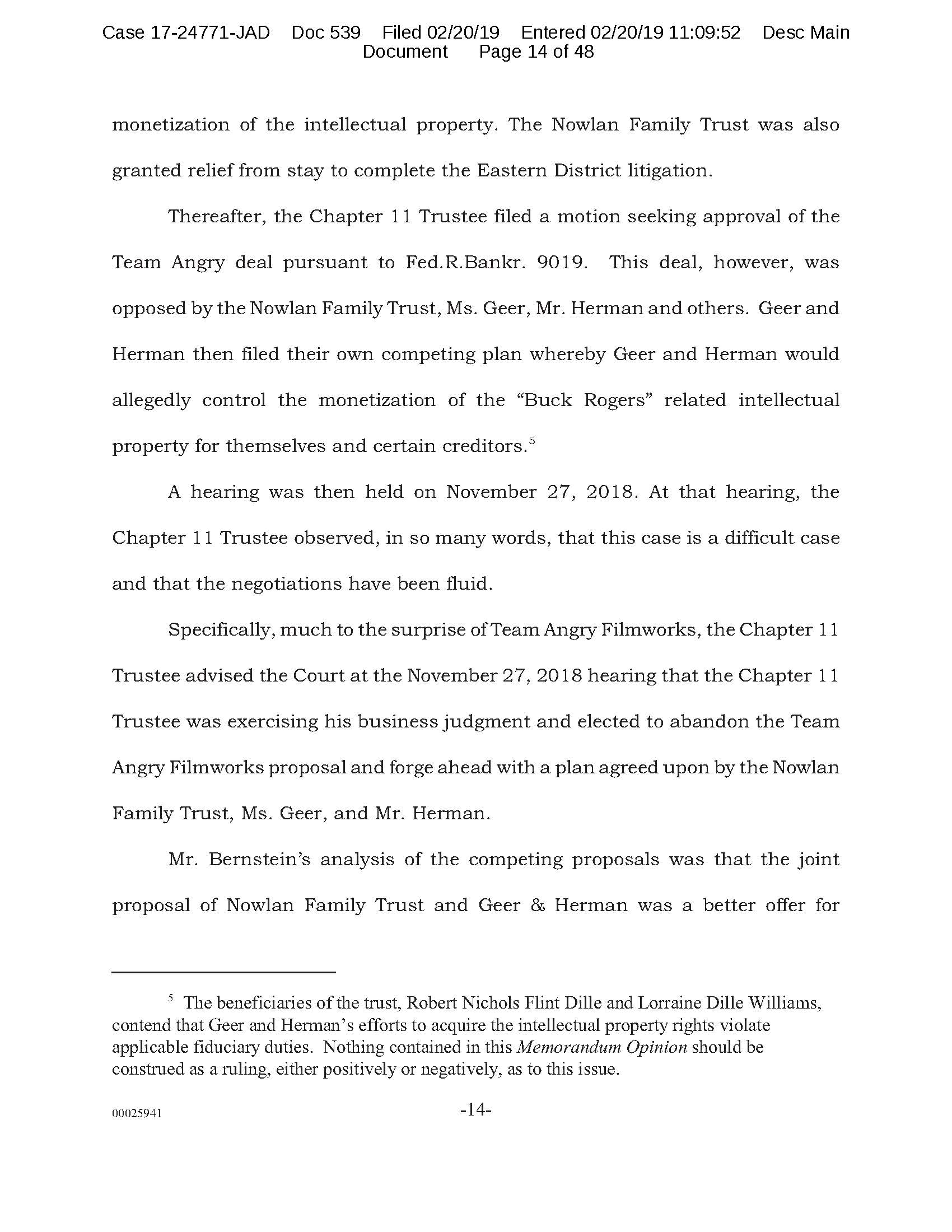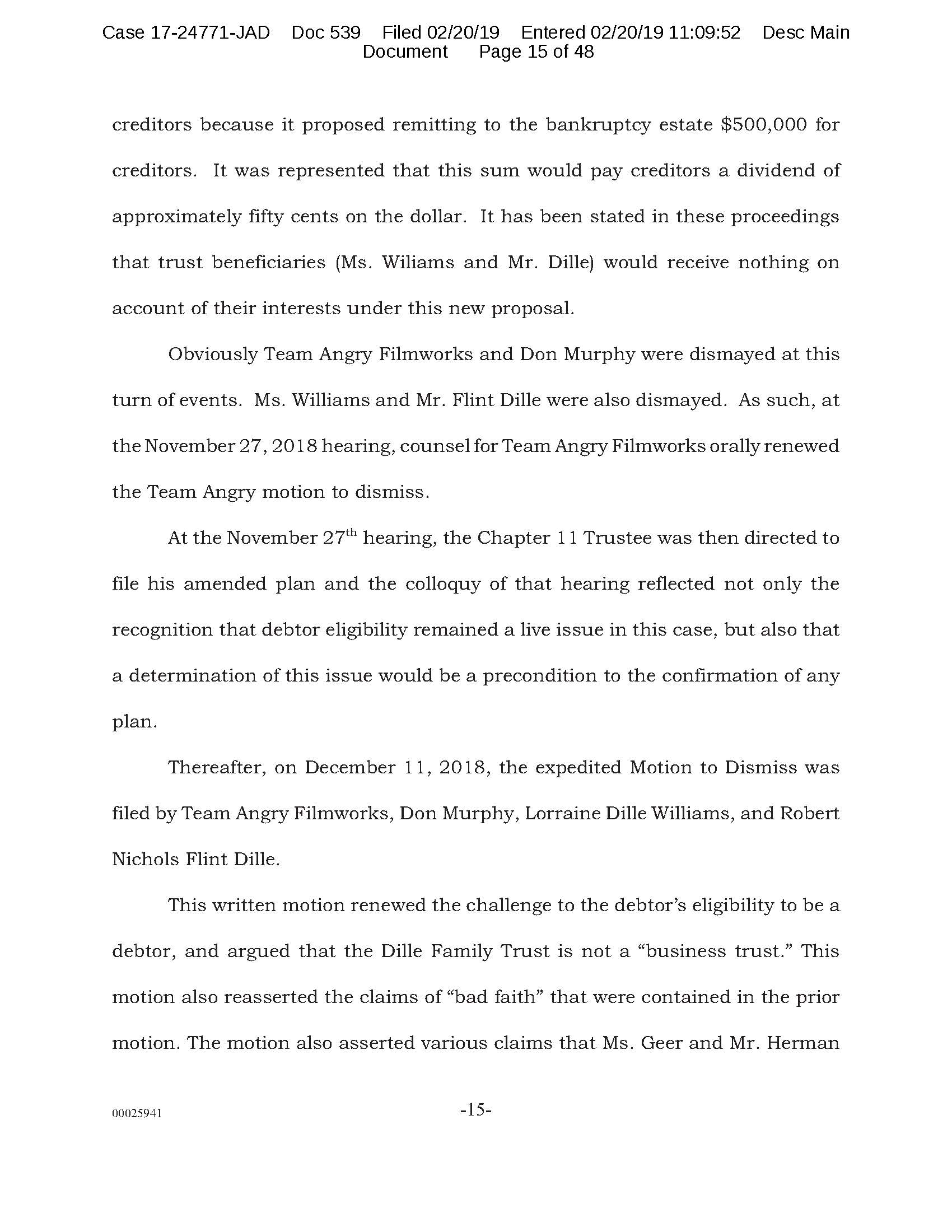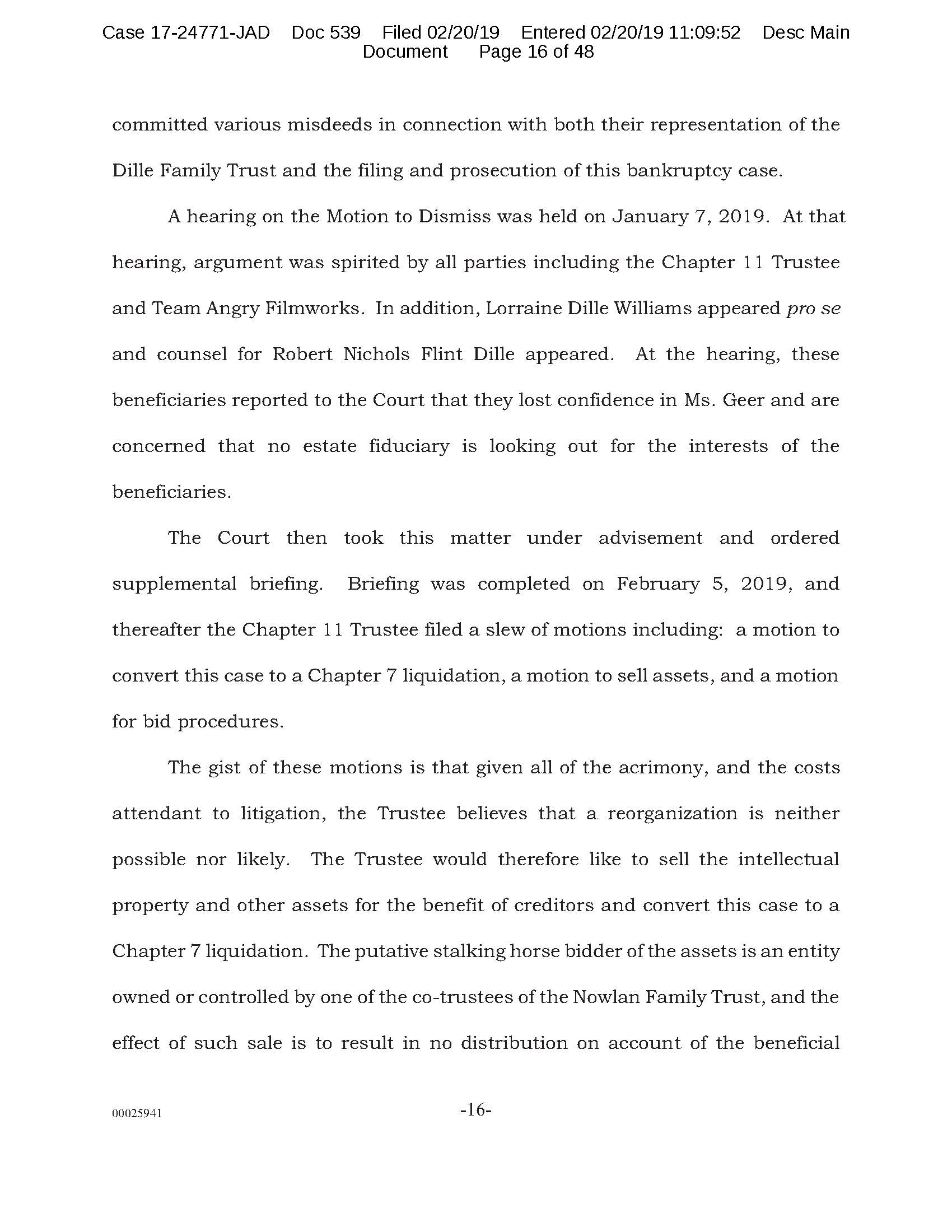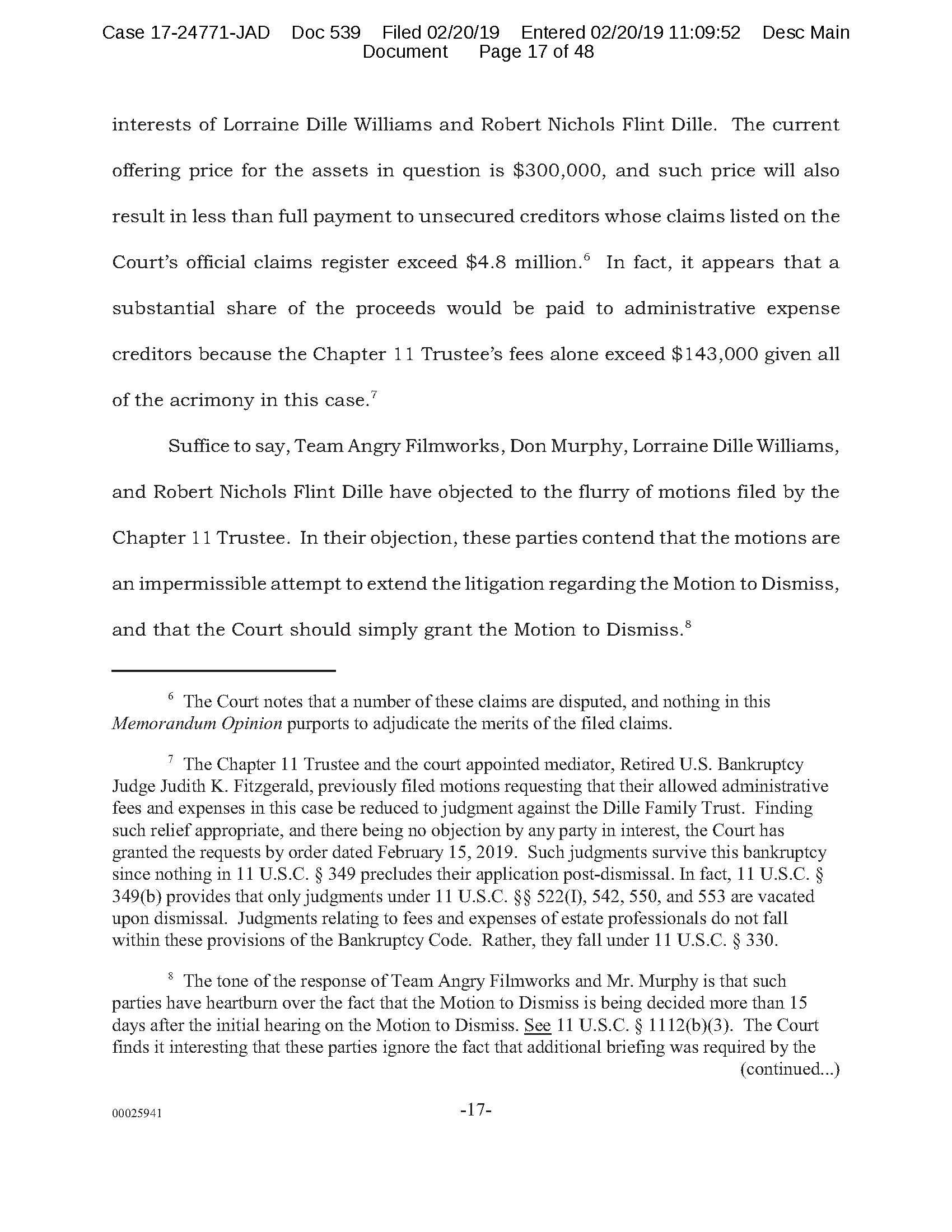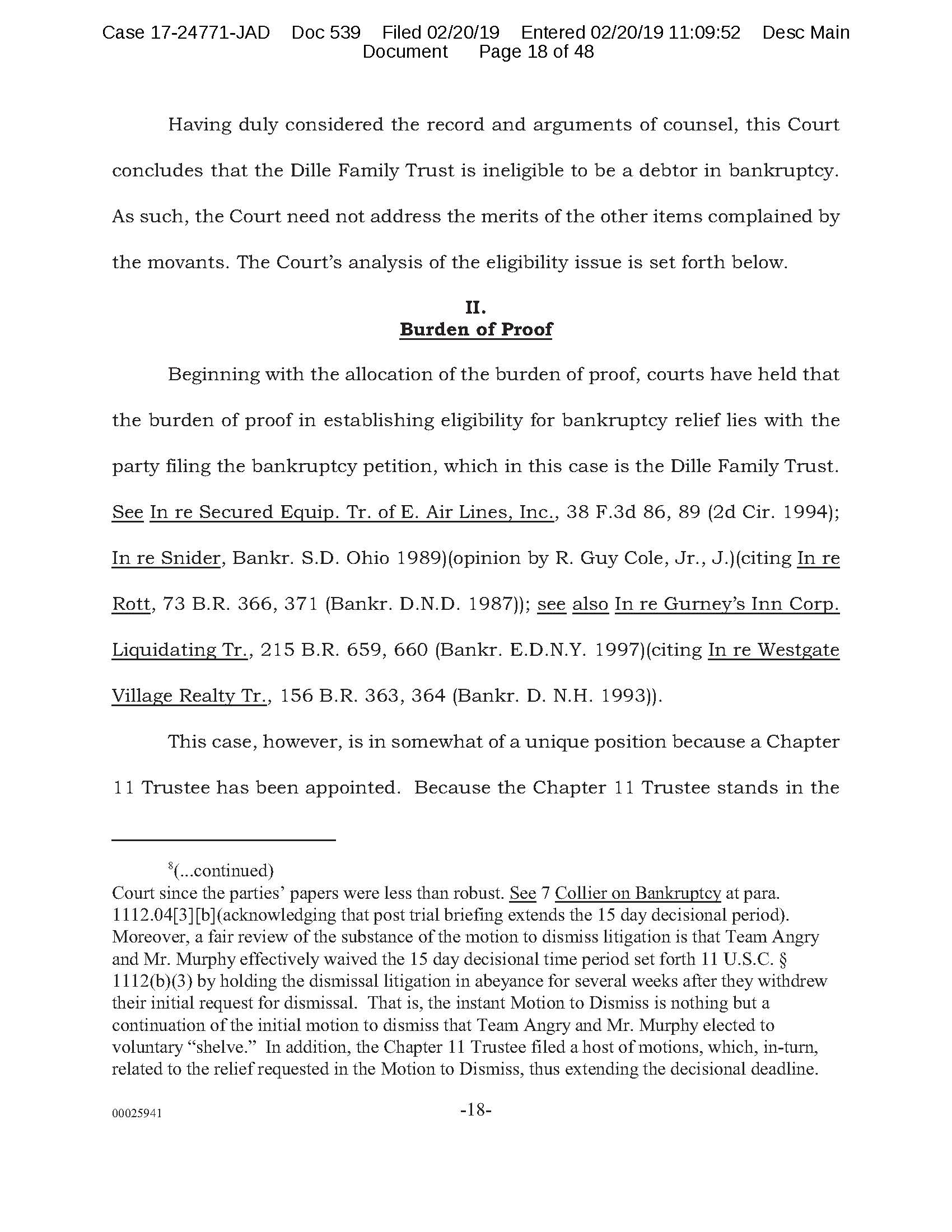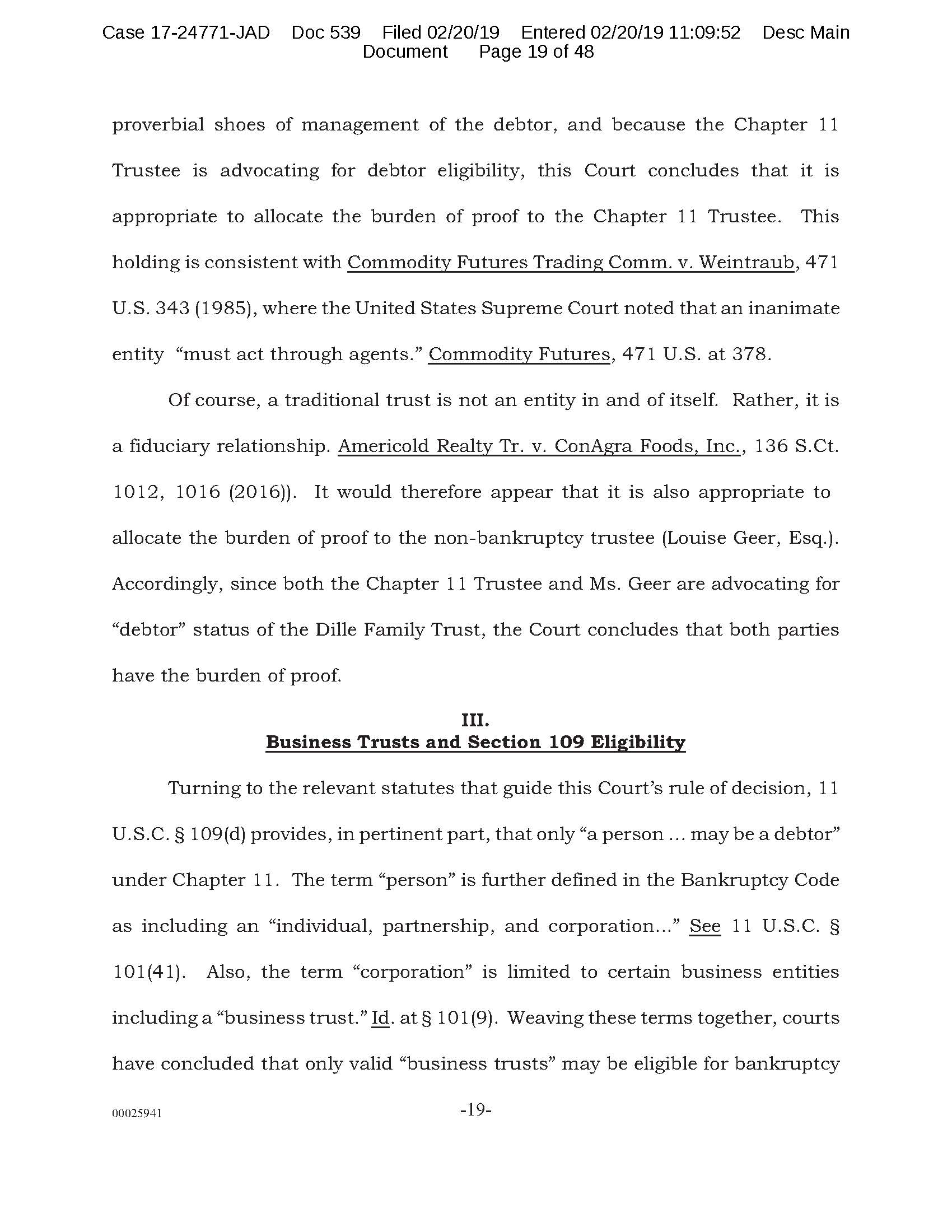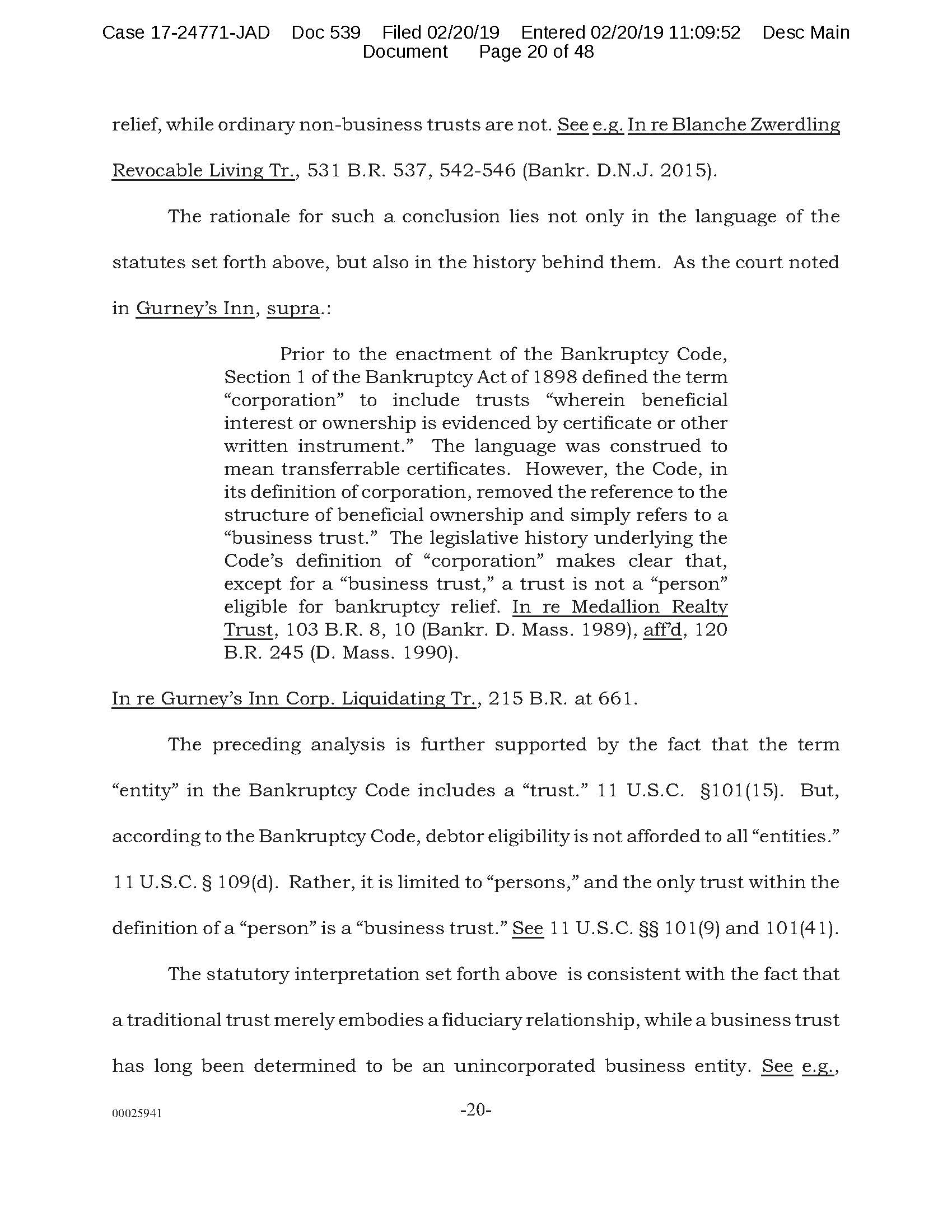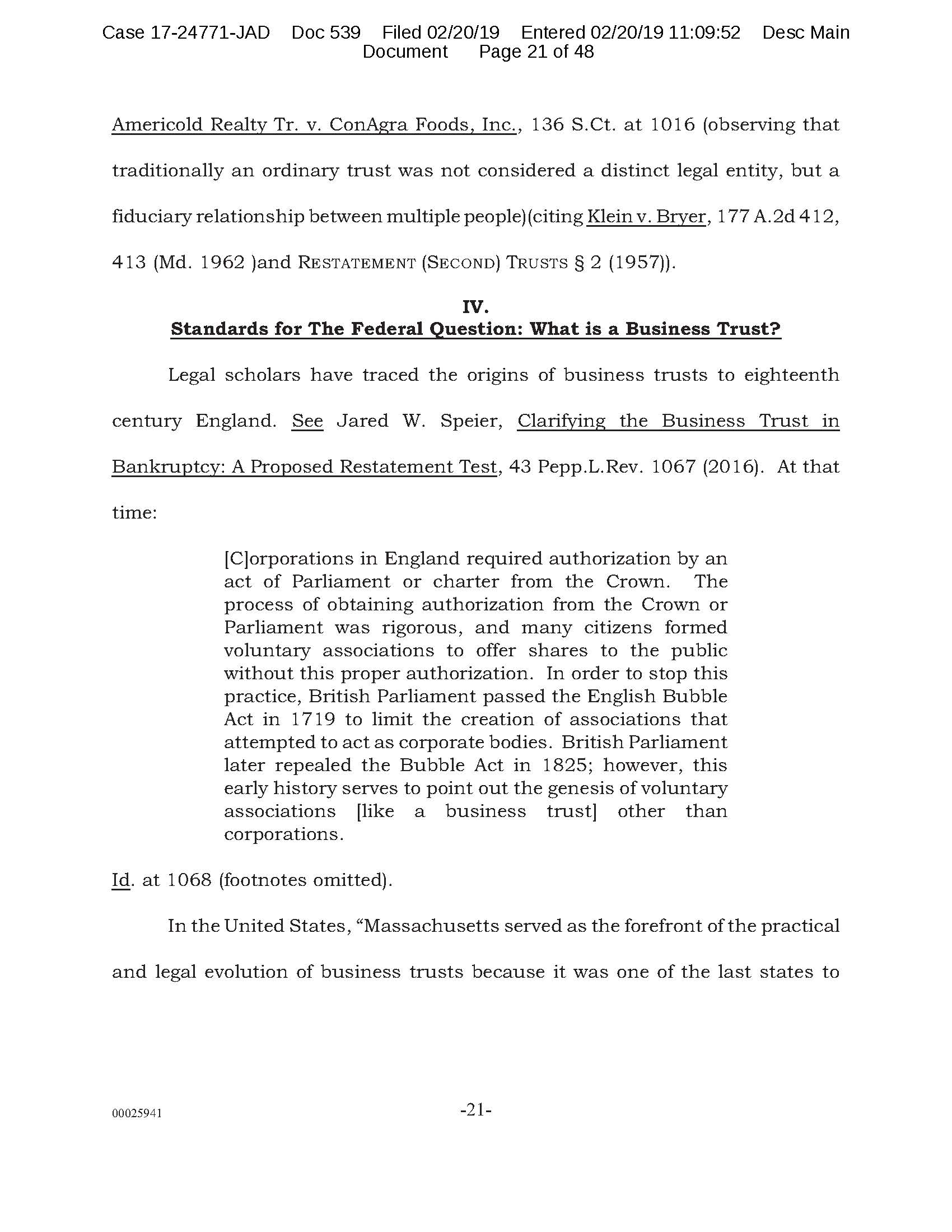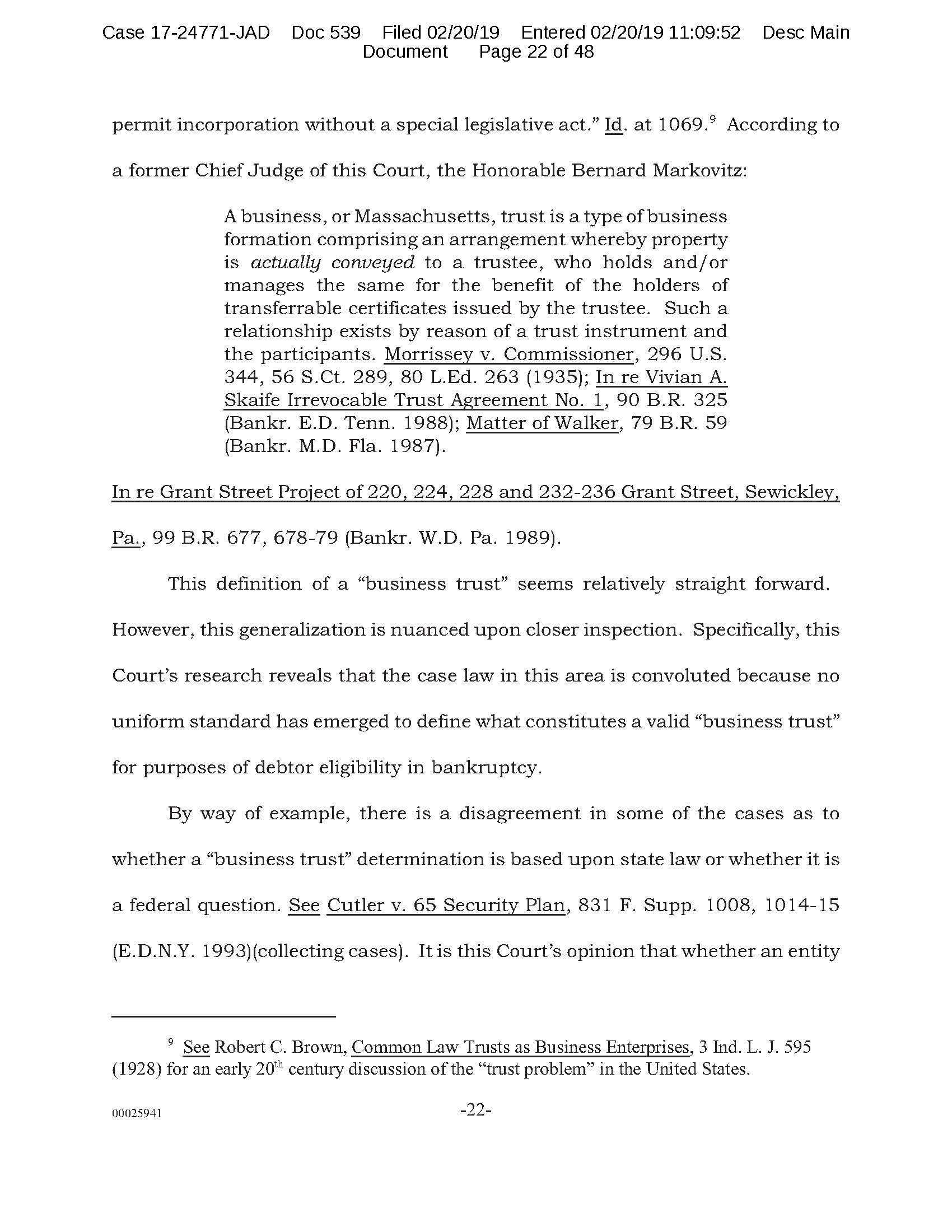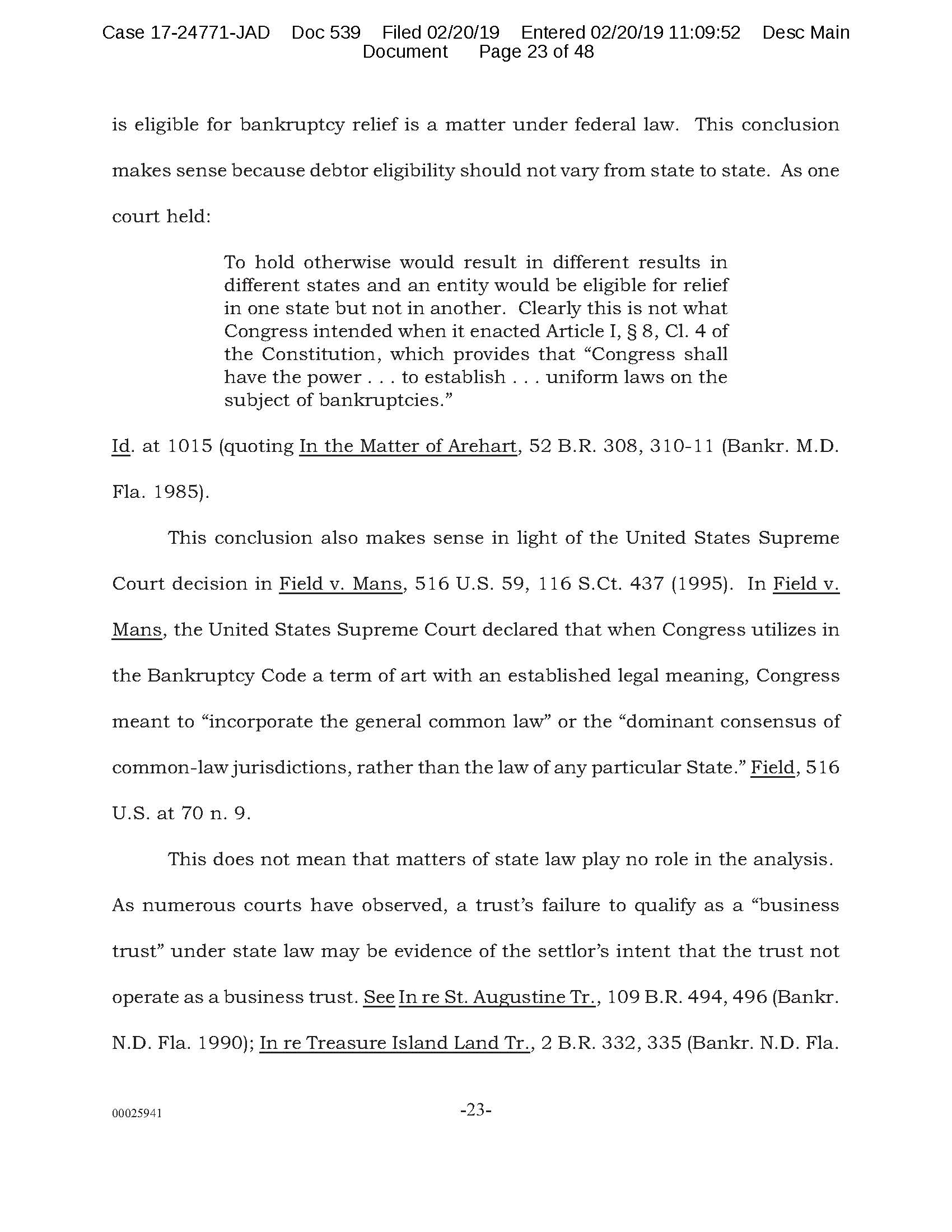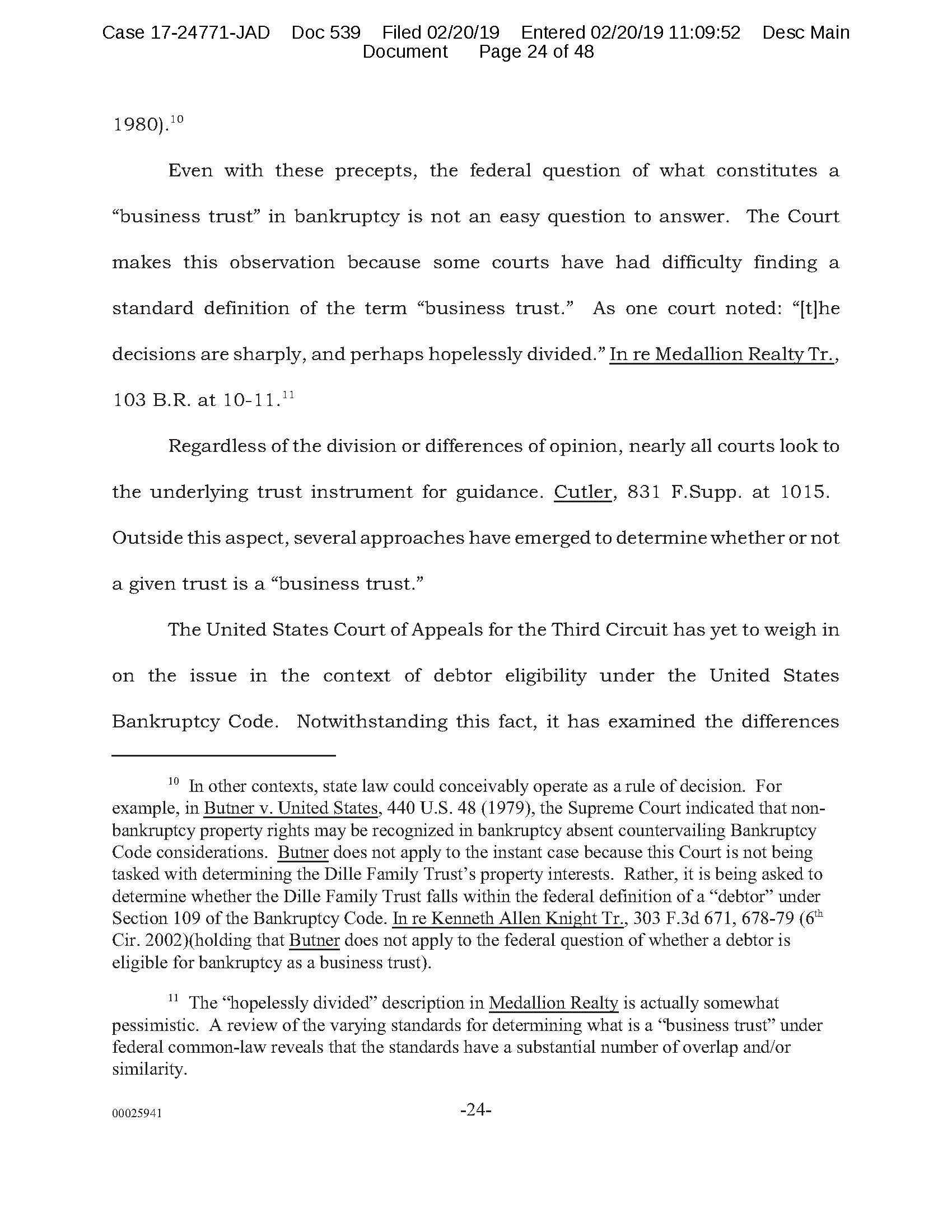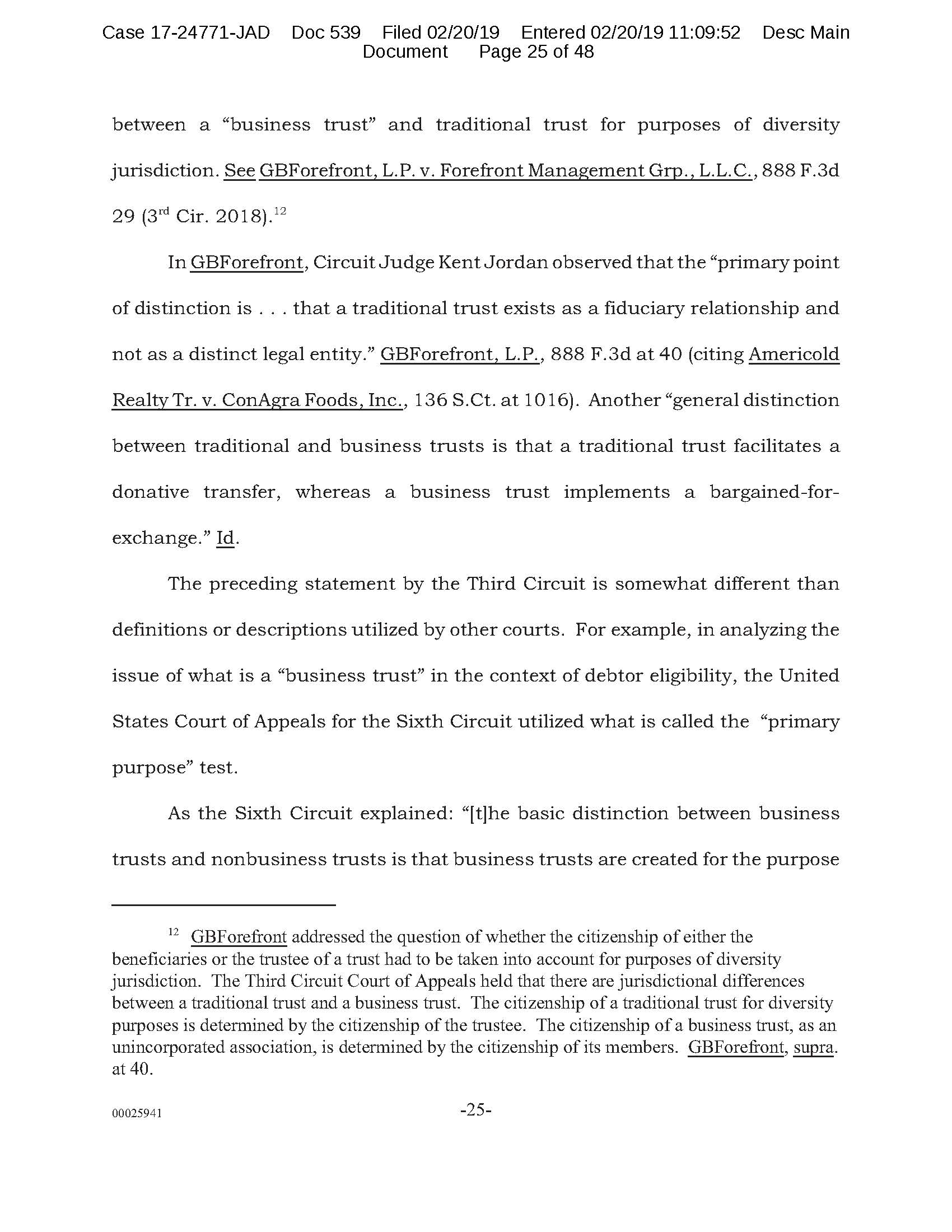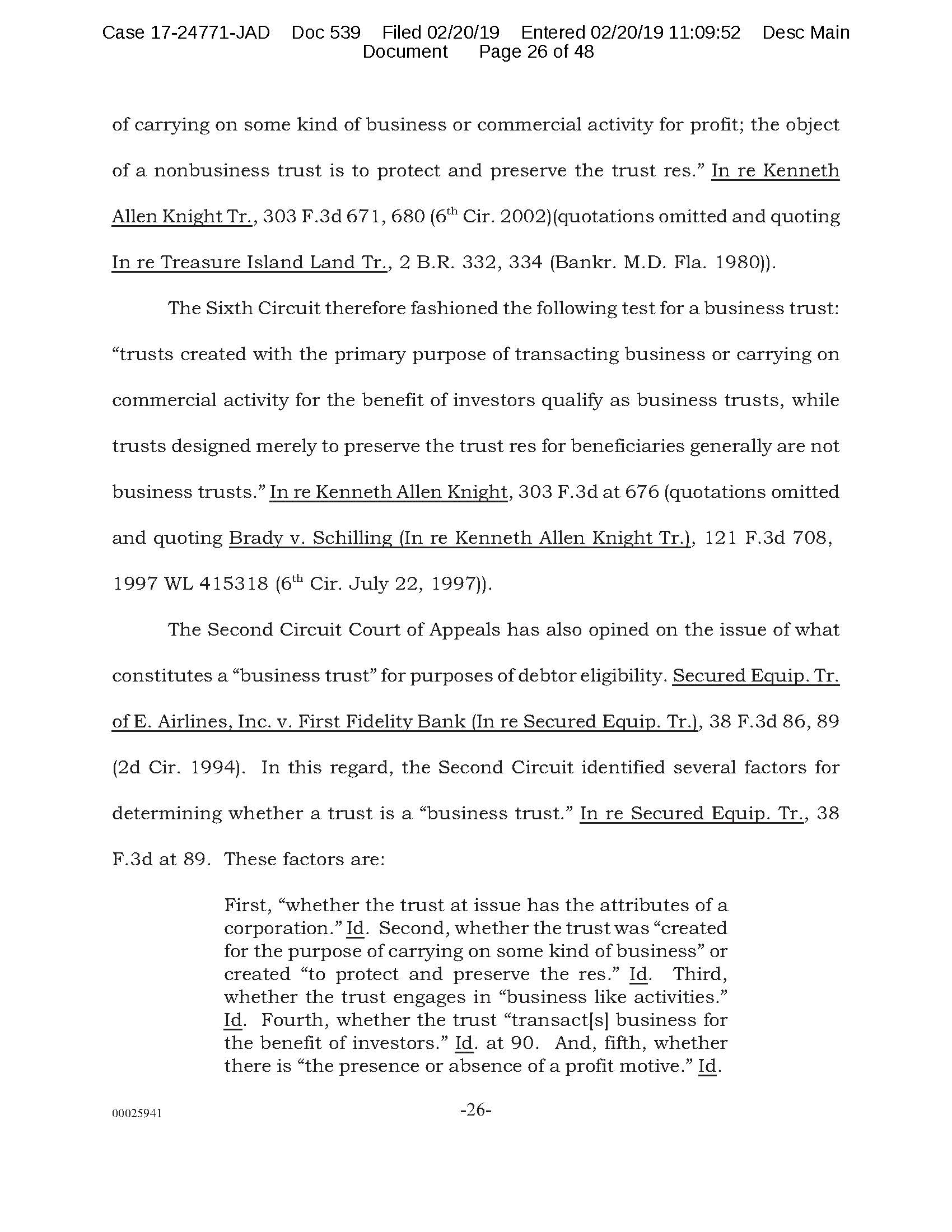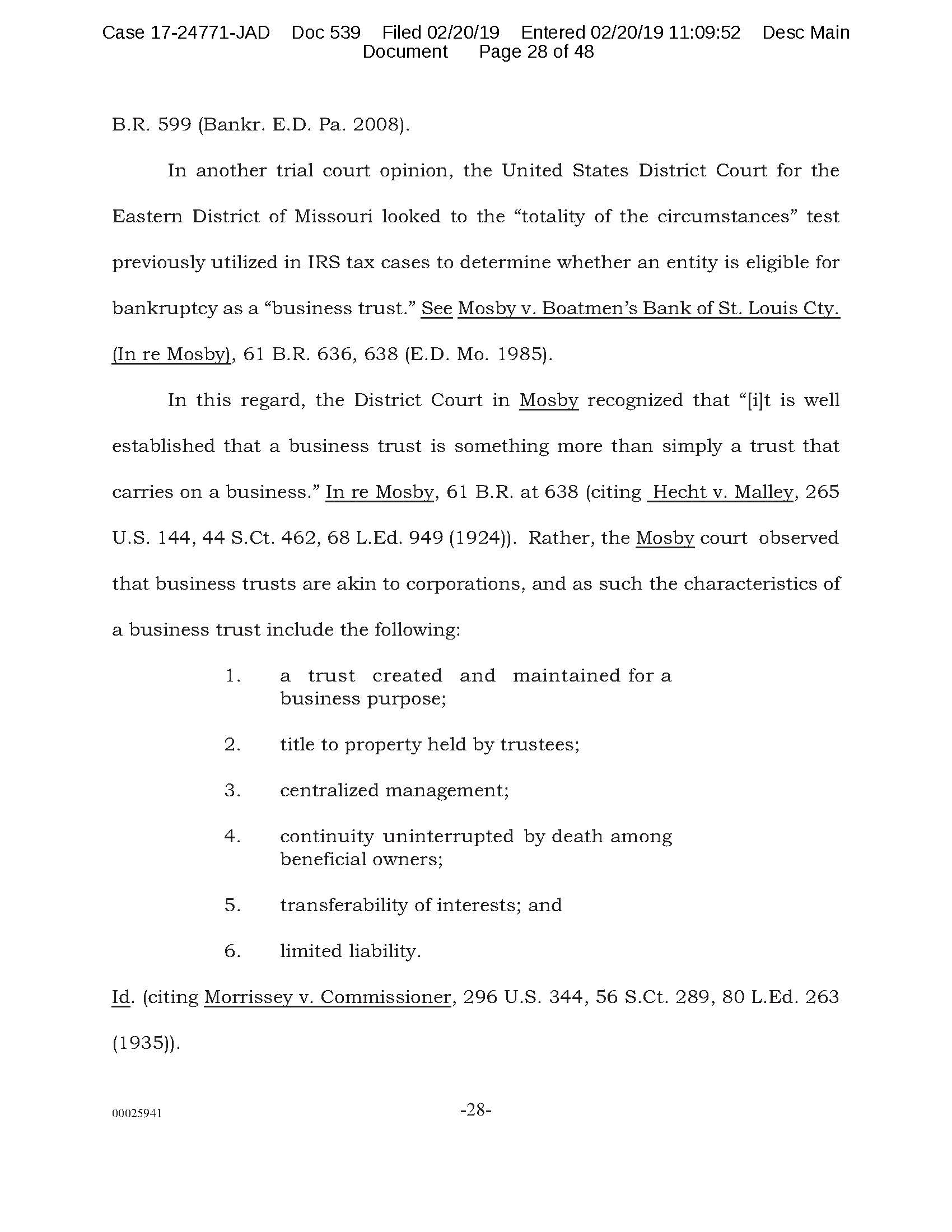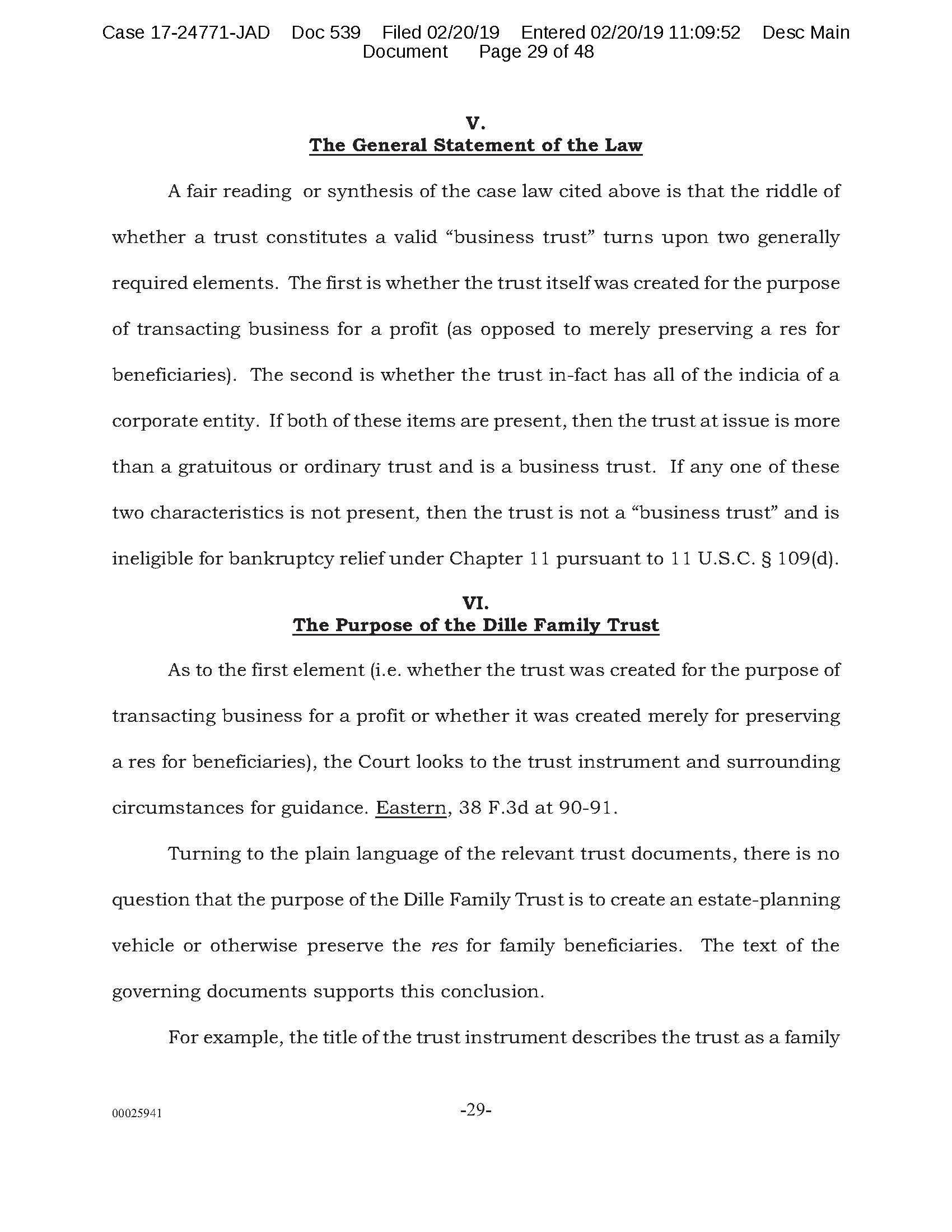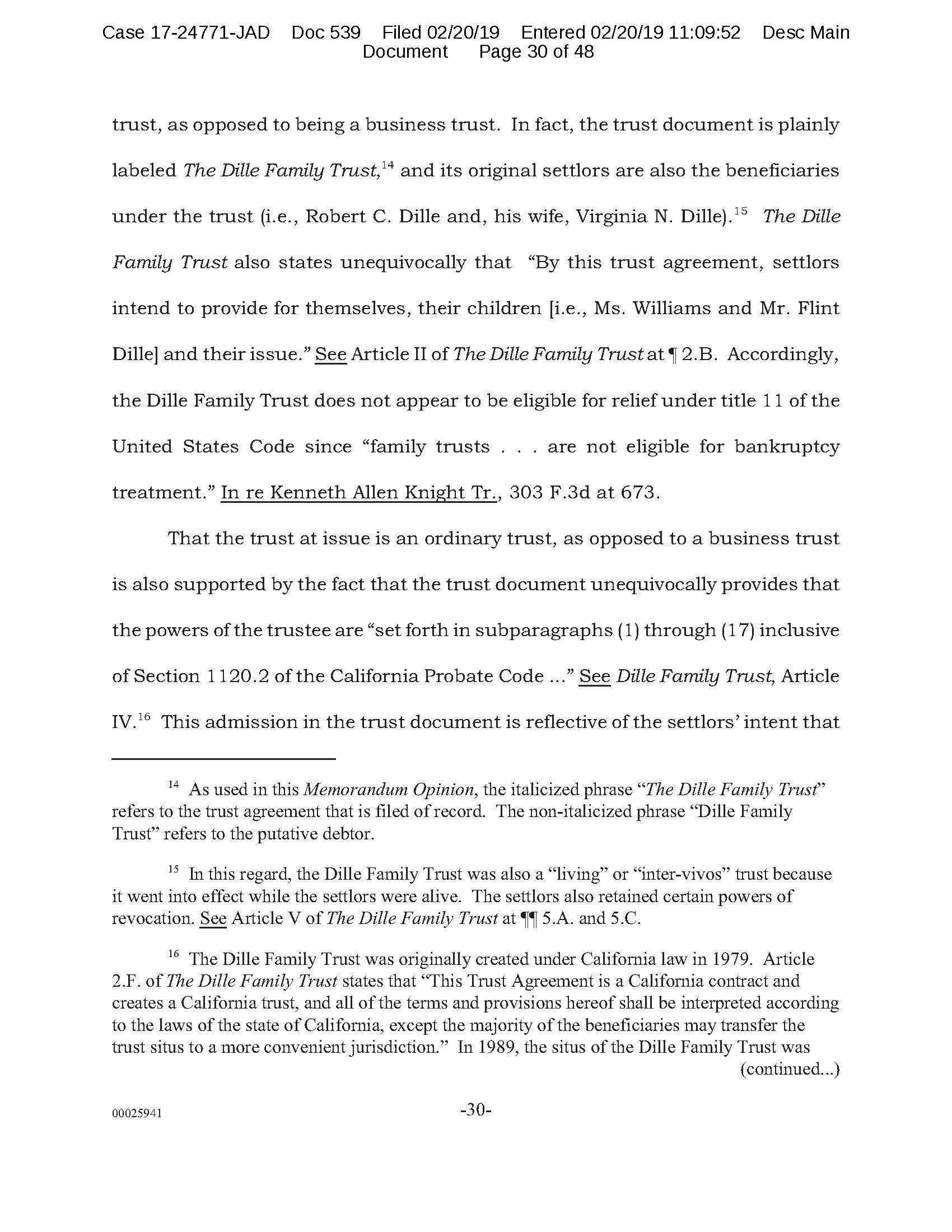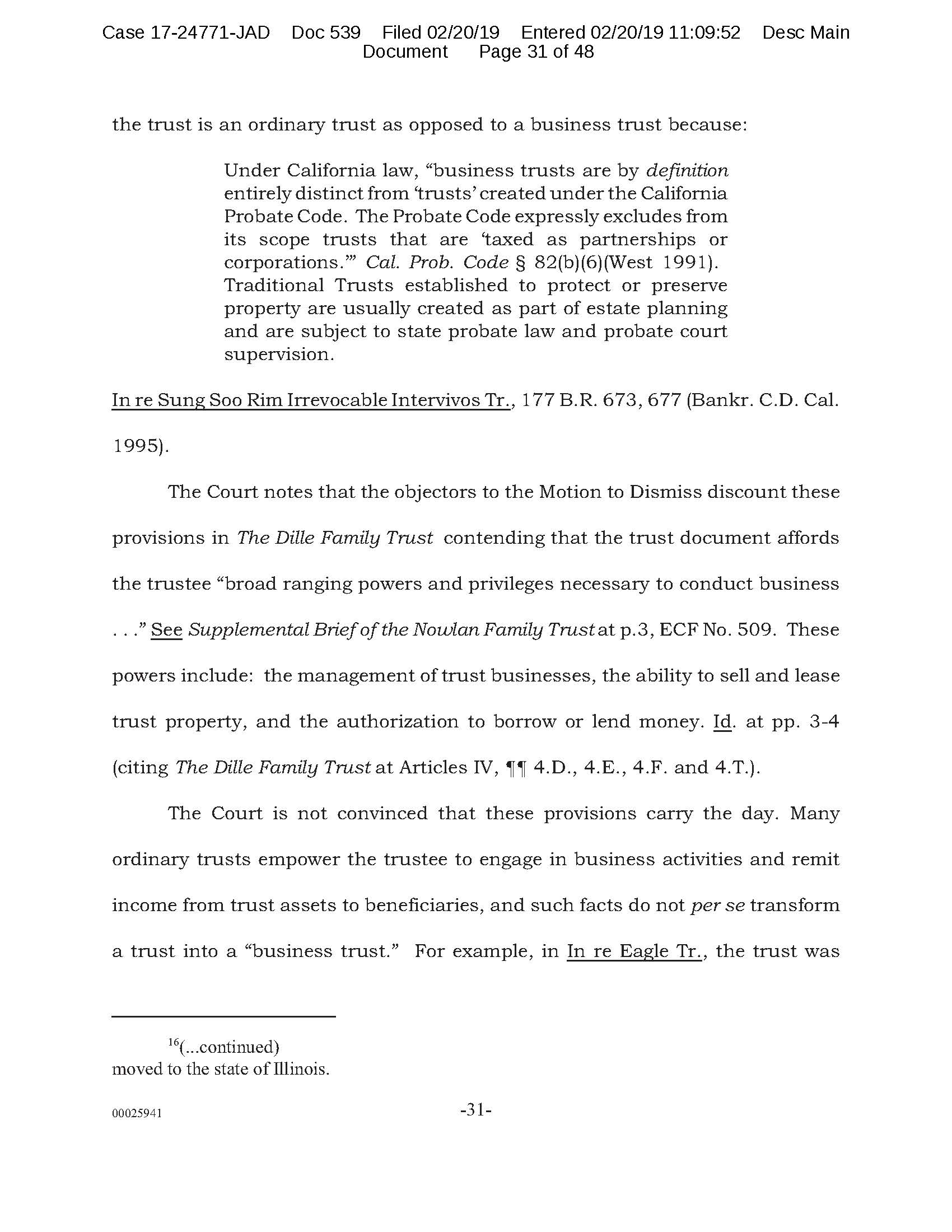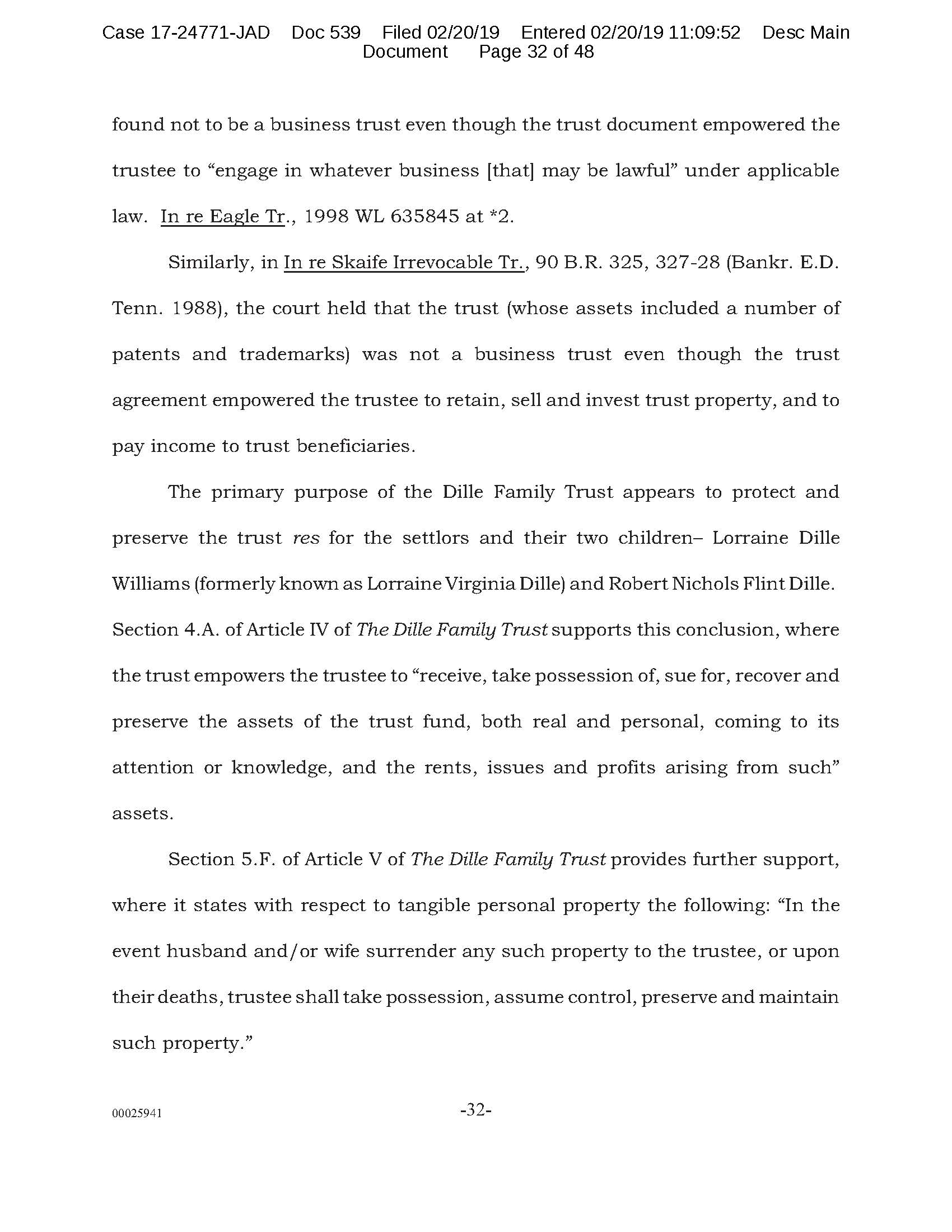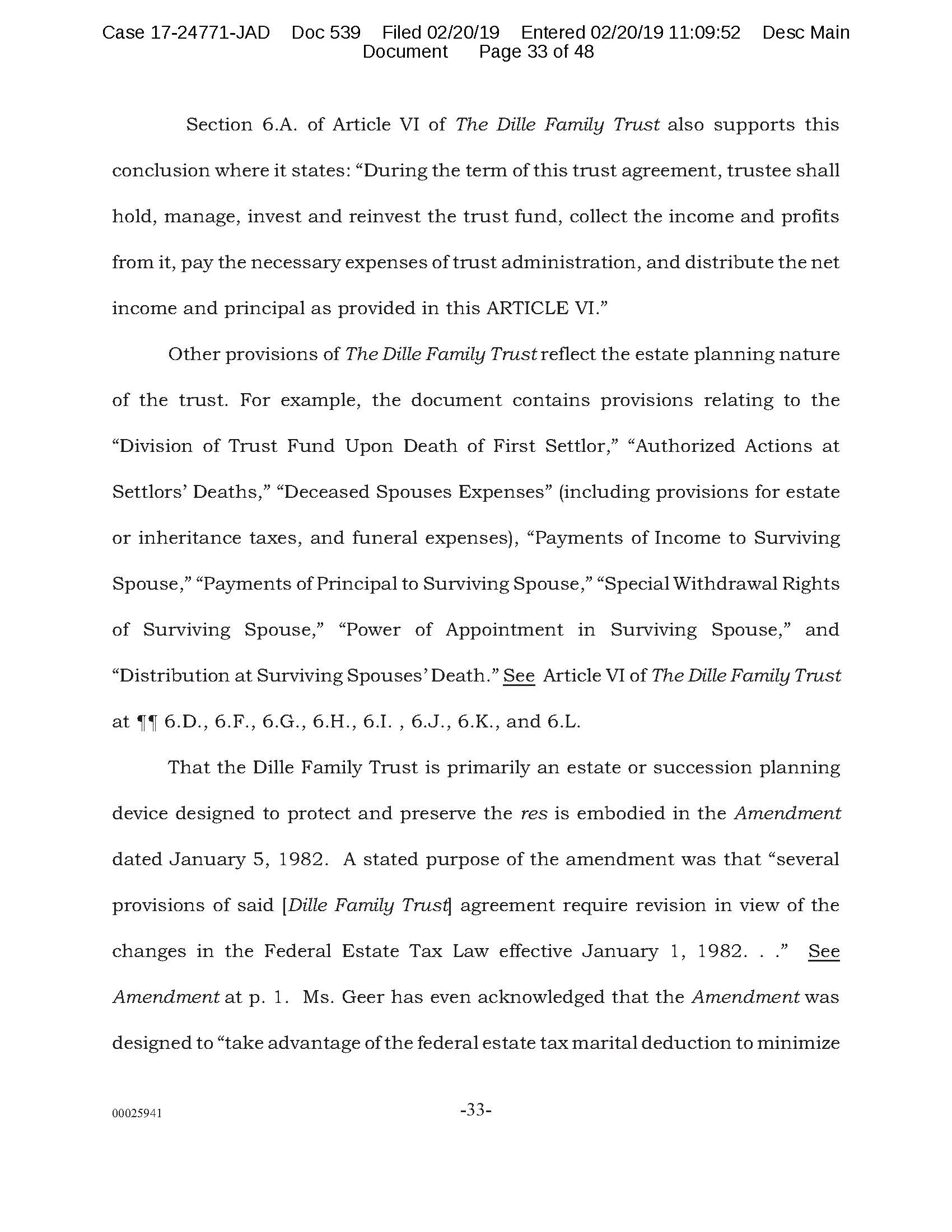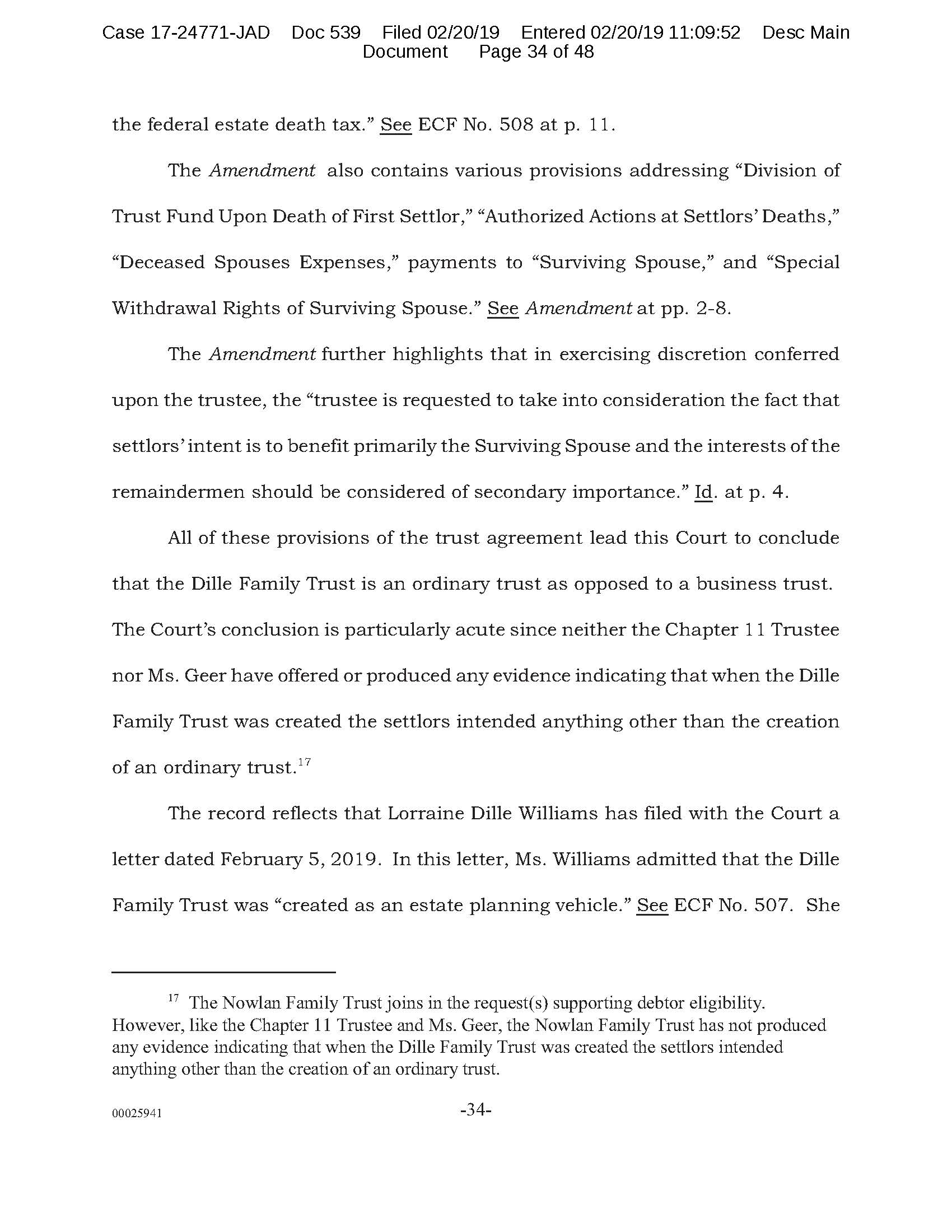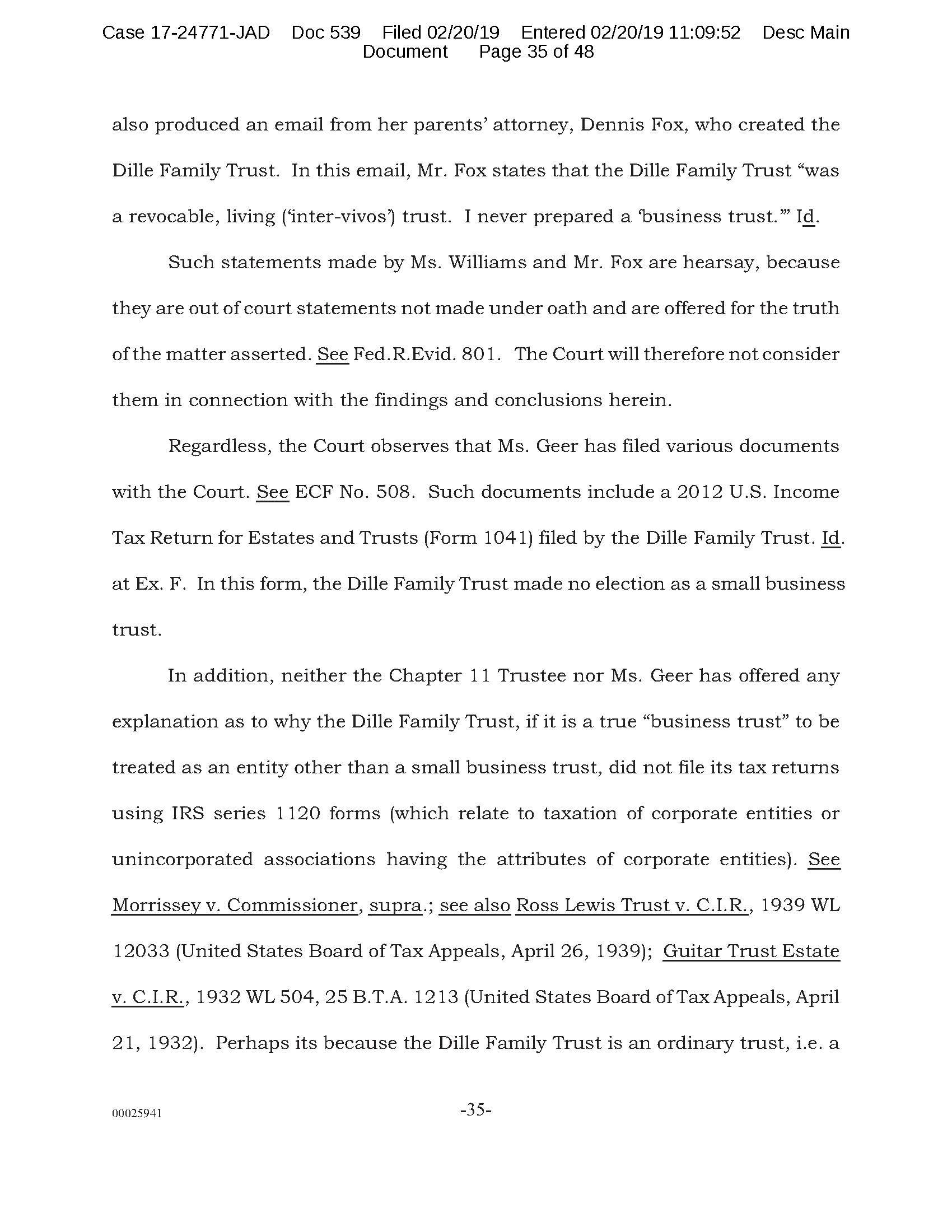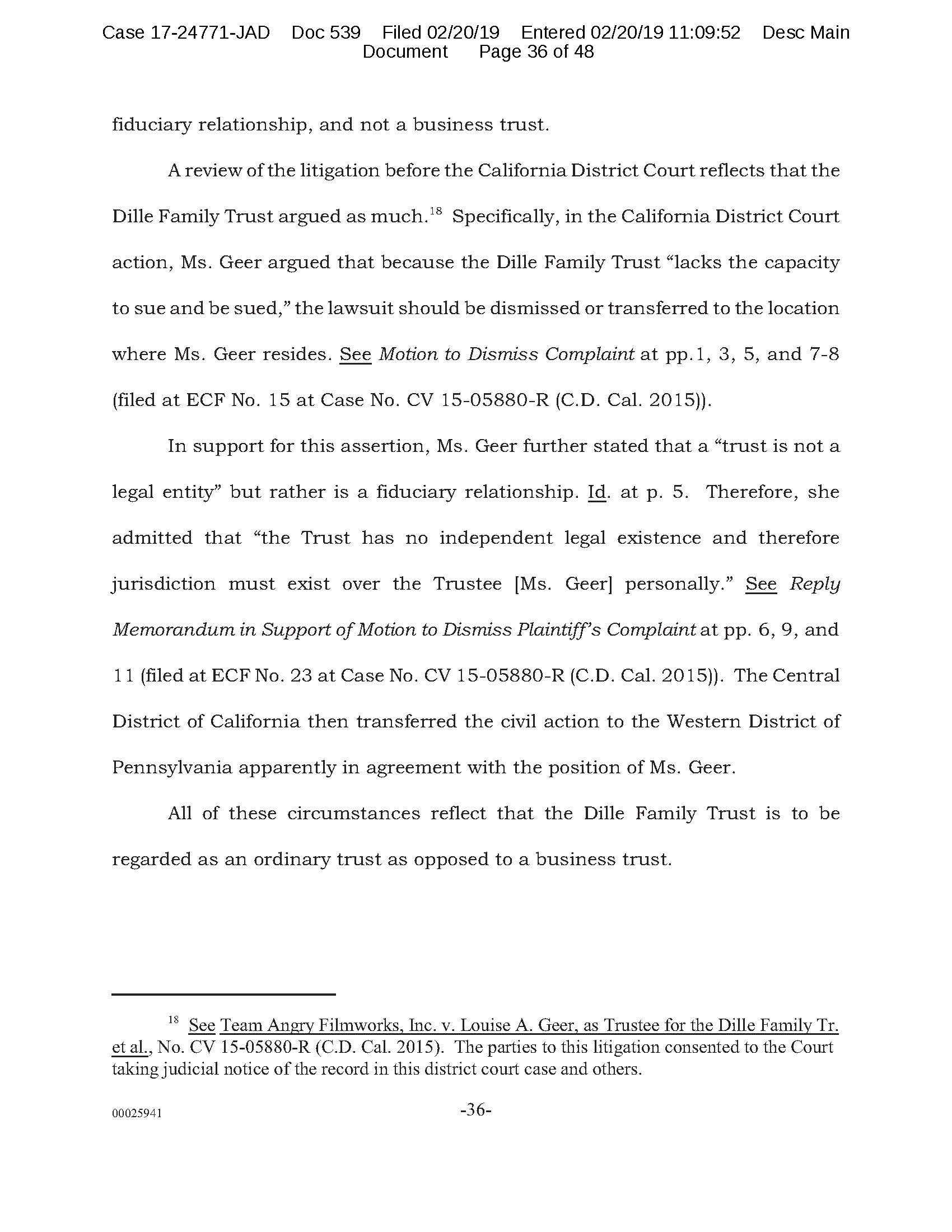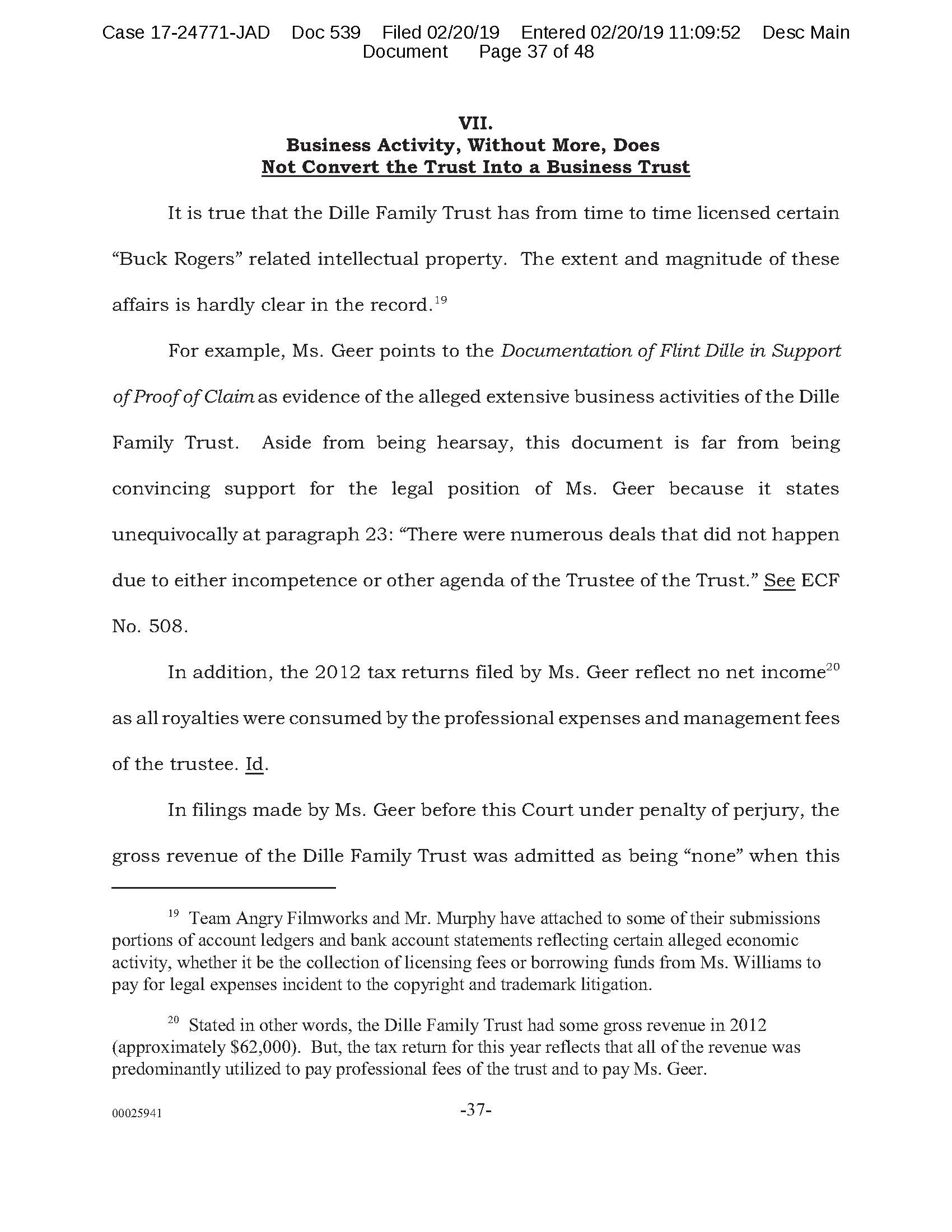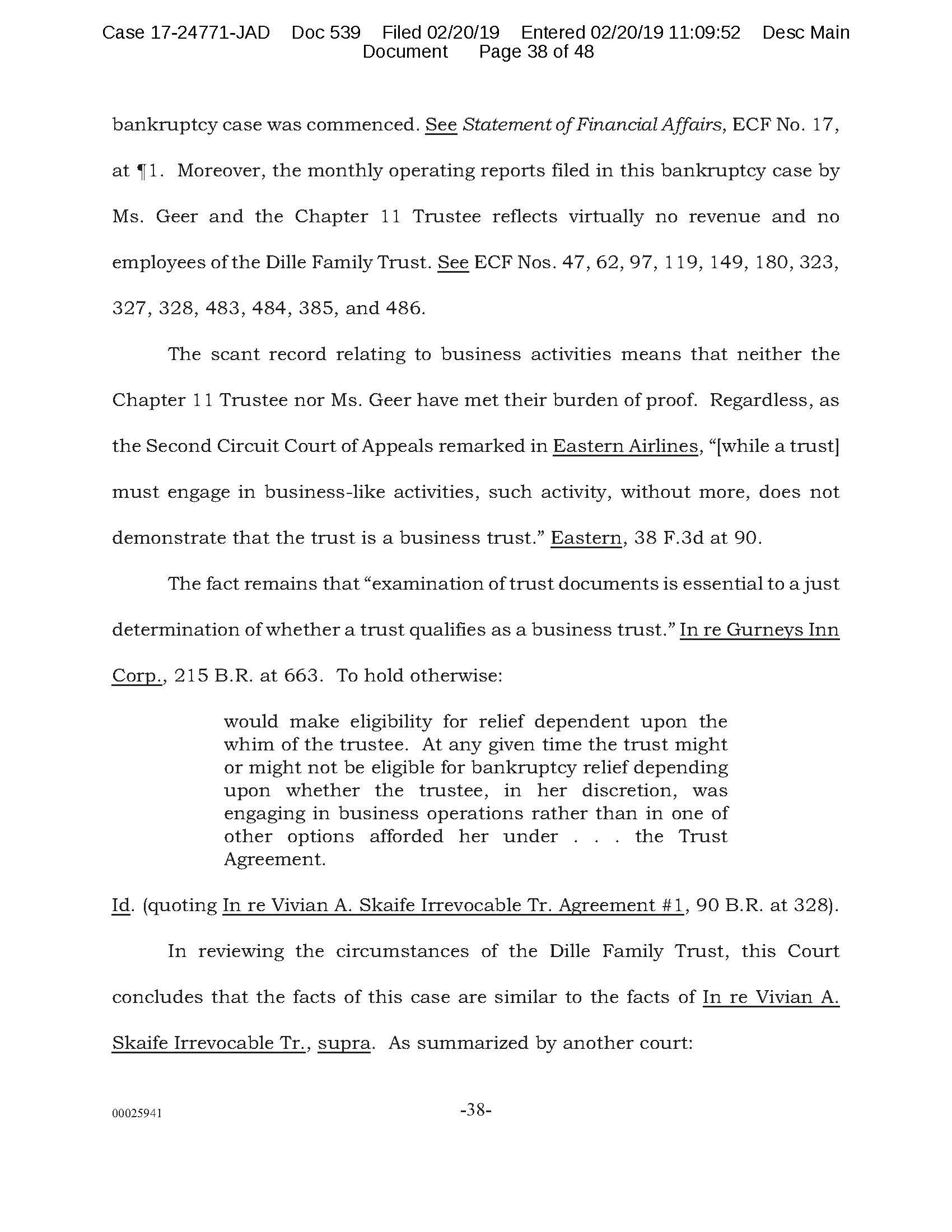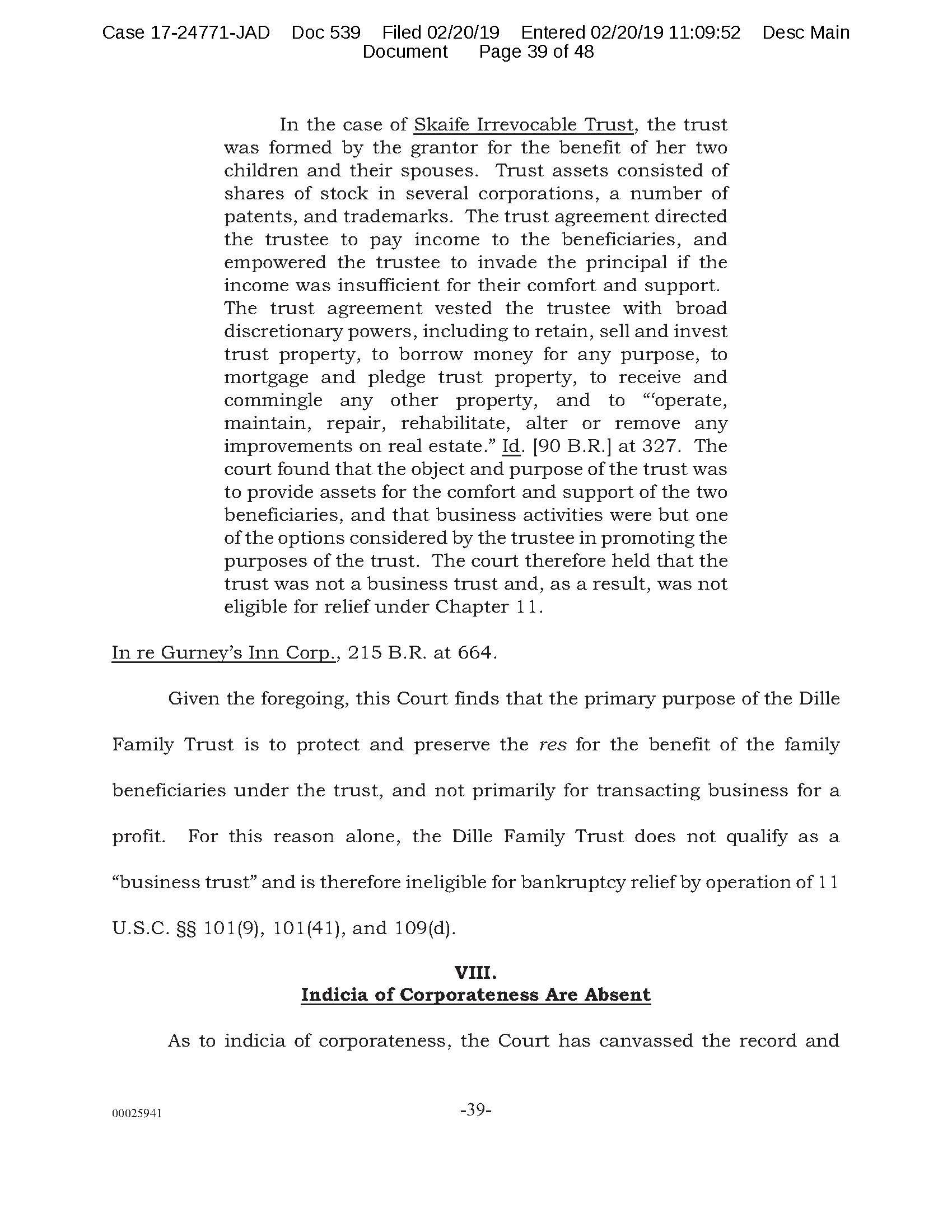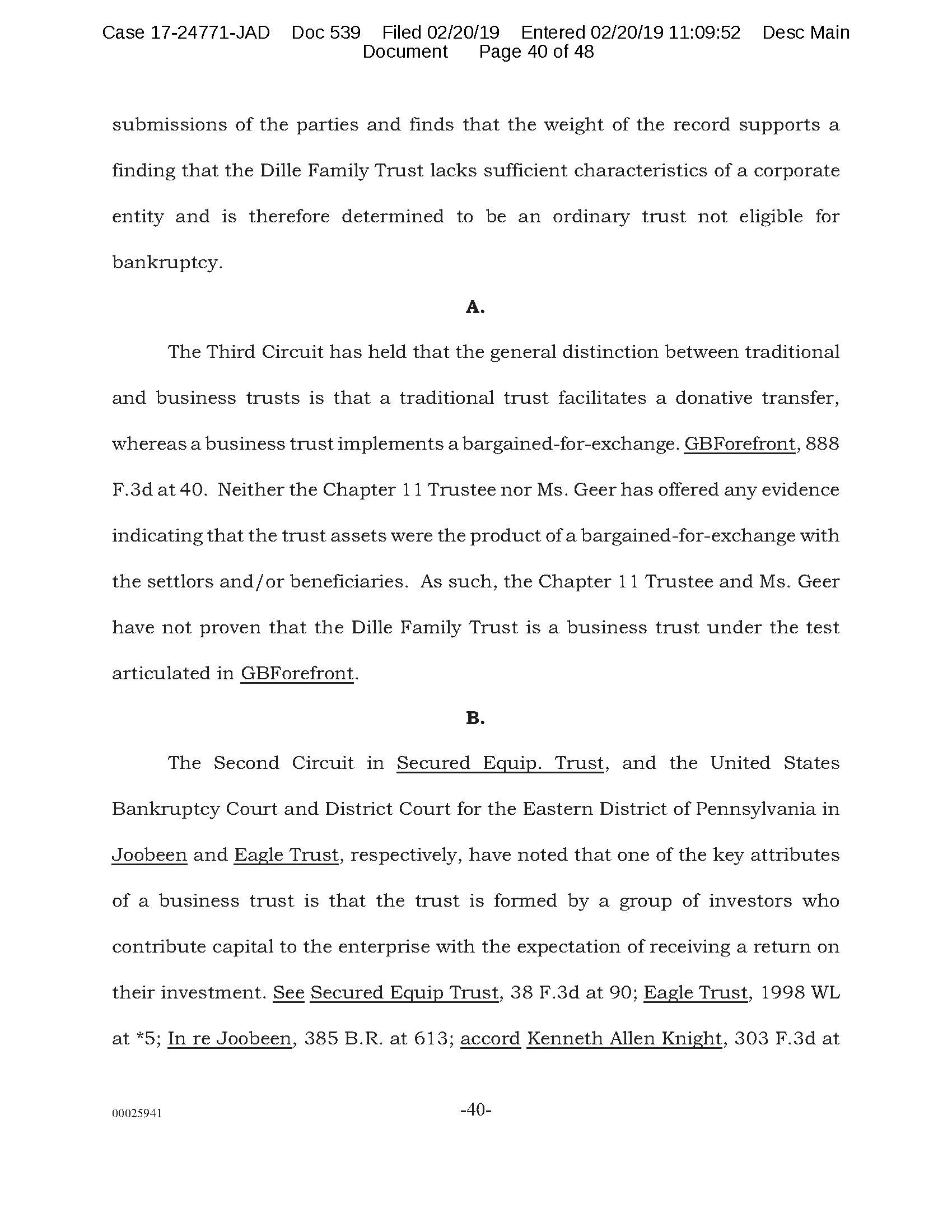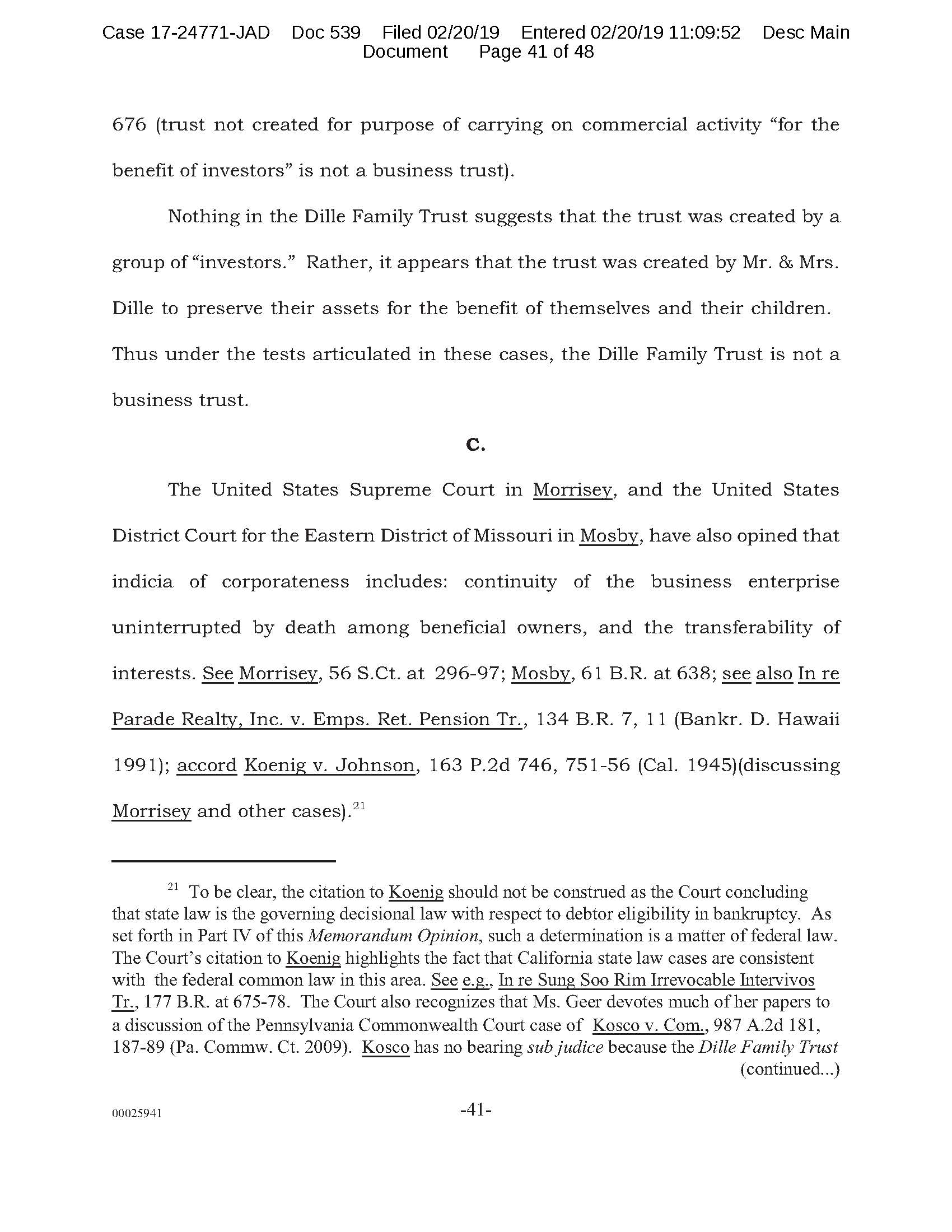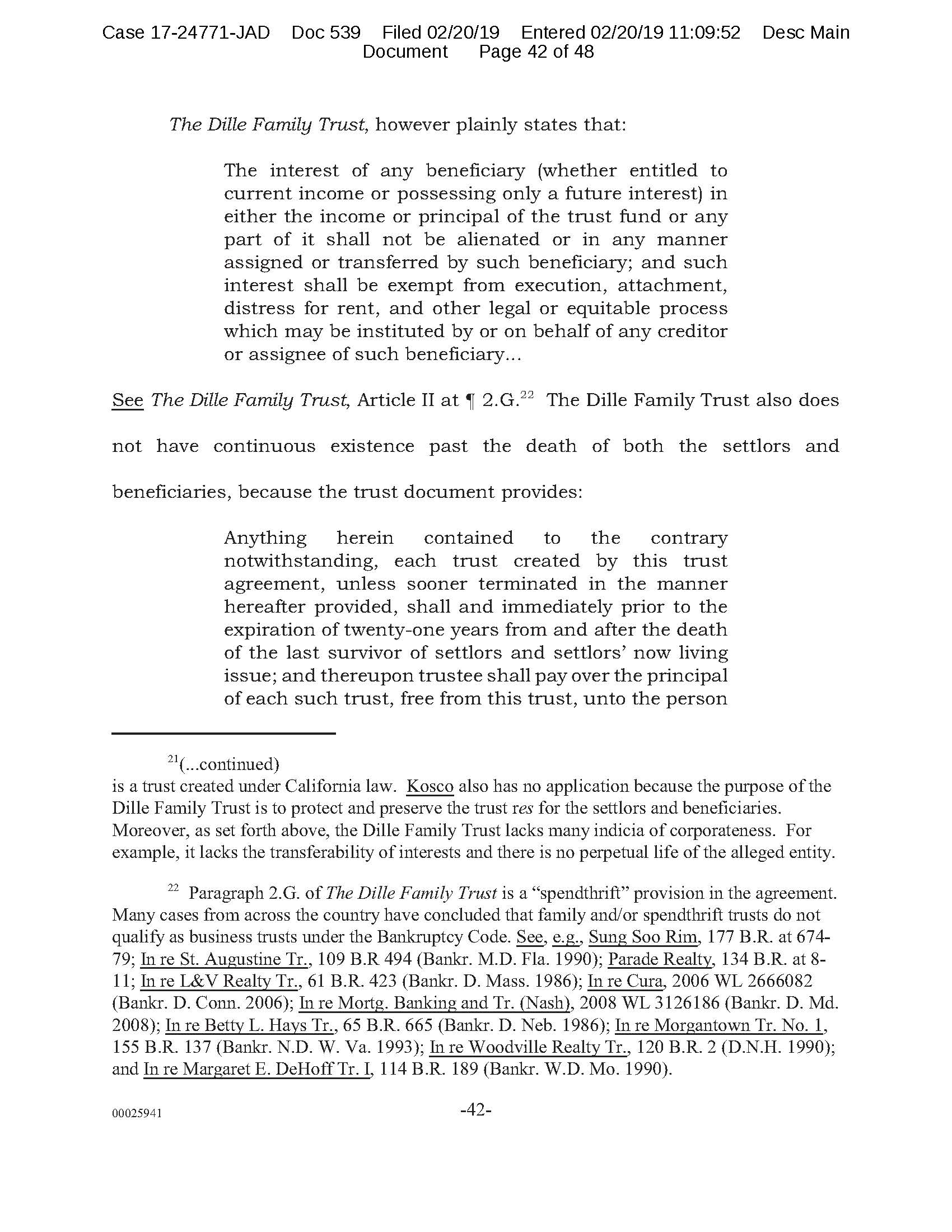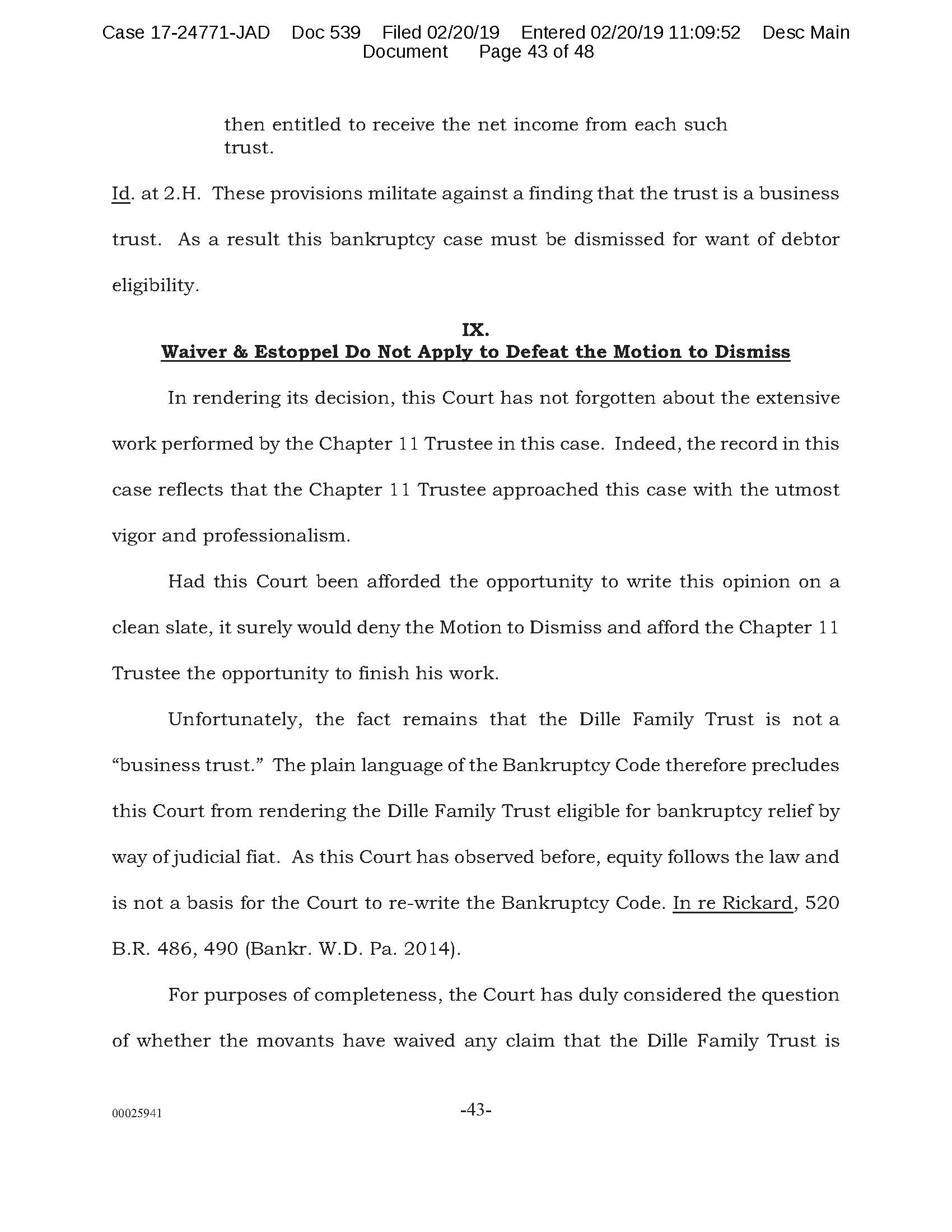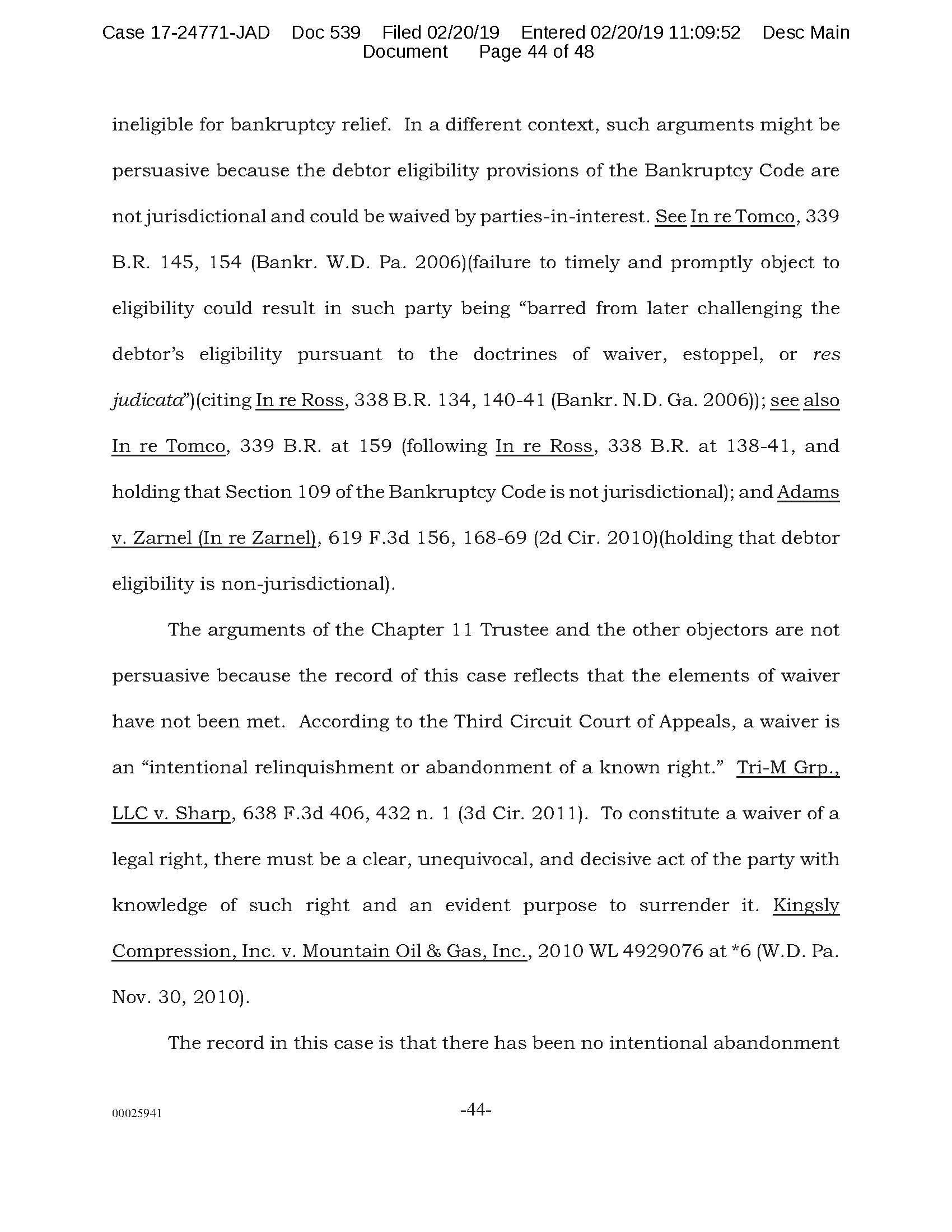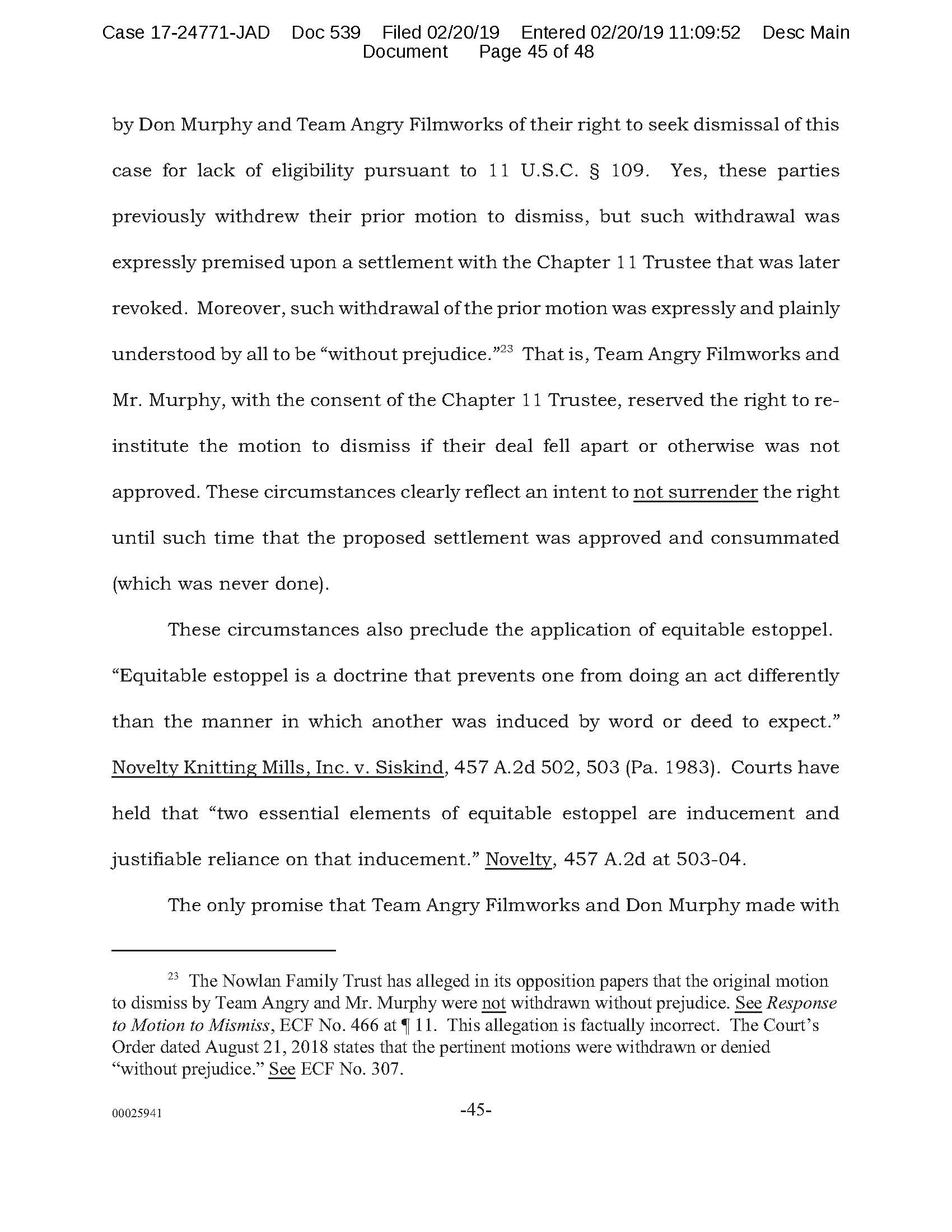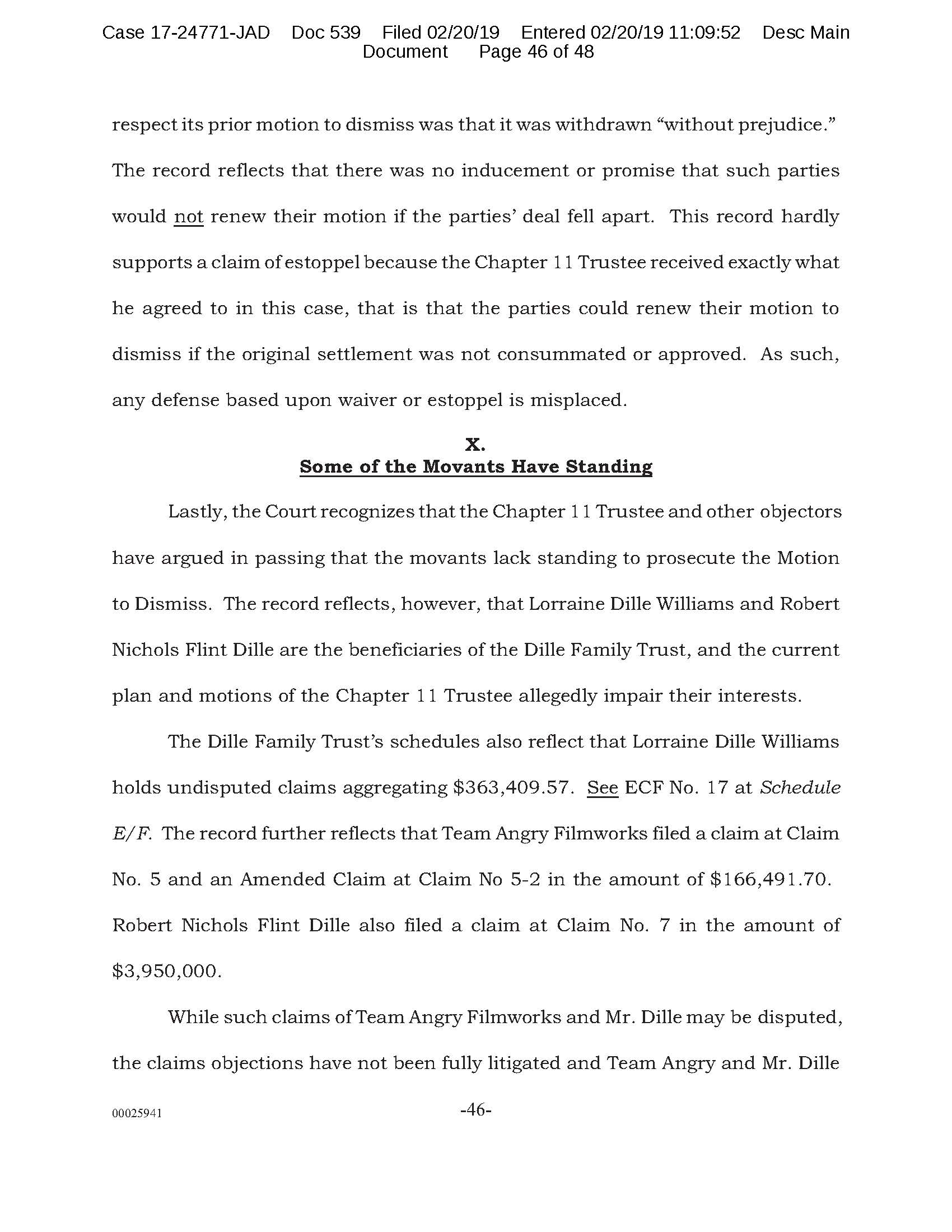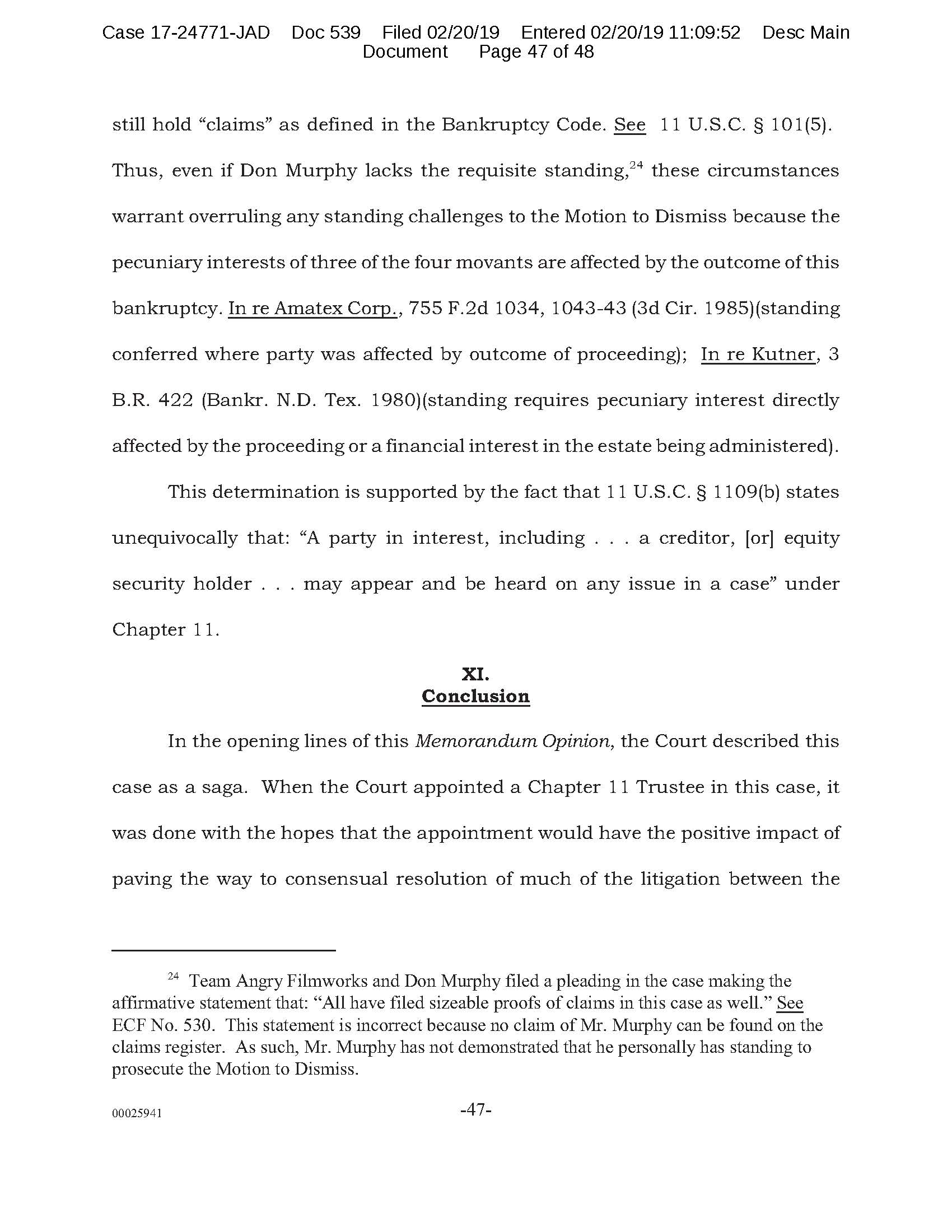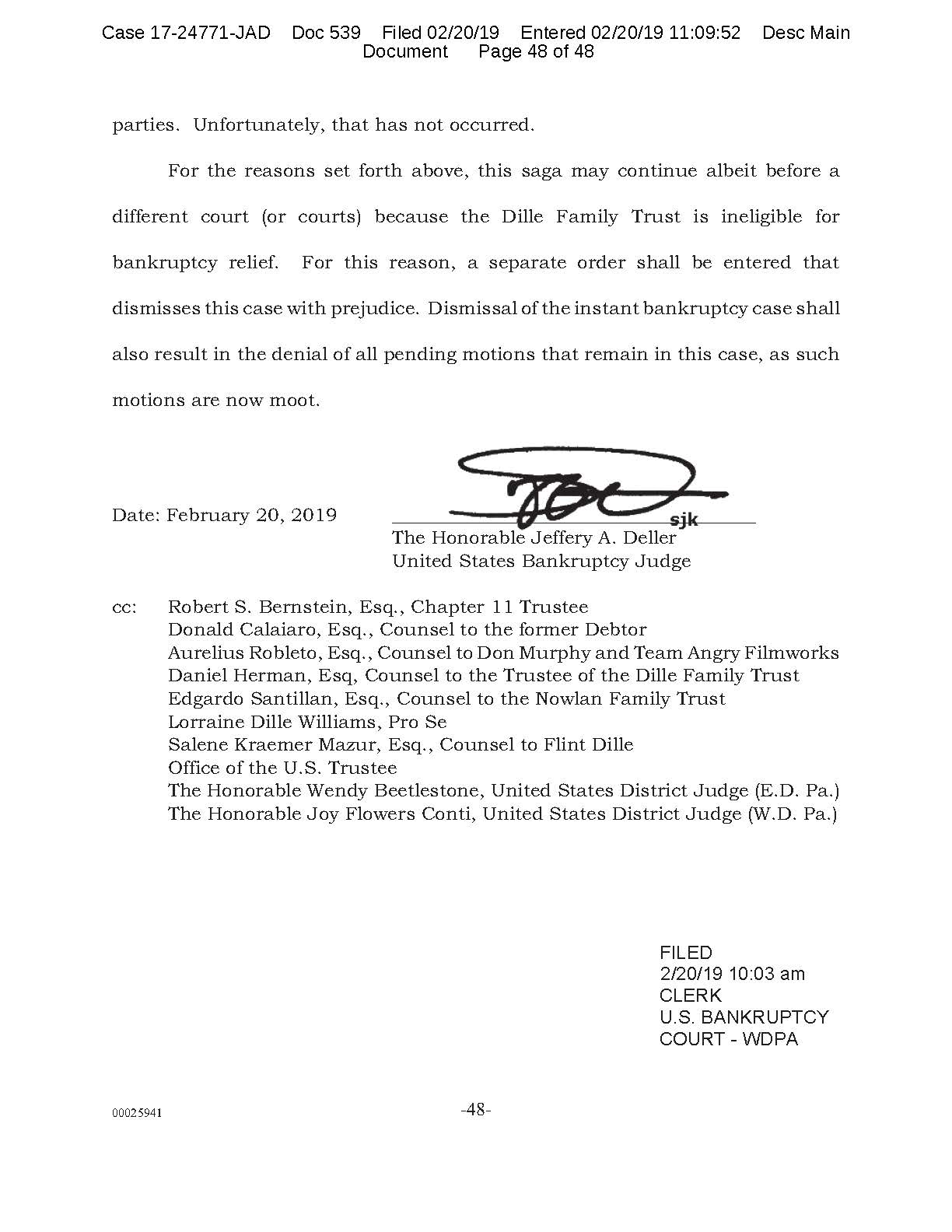 ---
IMPORTANT PUBLIC INFORMATION
Have never seen a Judgement as harsh as this one against Geer Herman.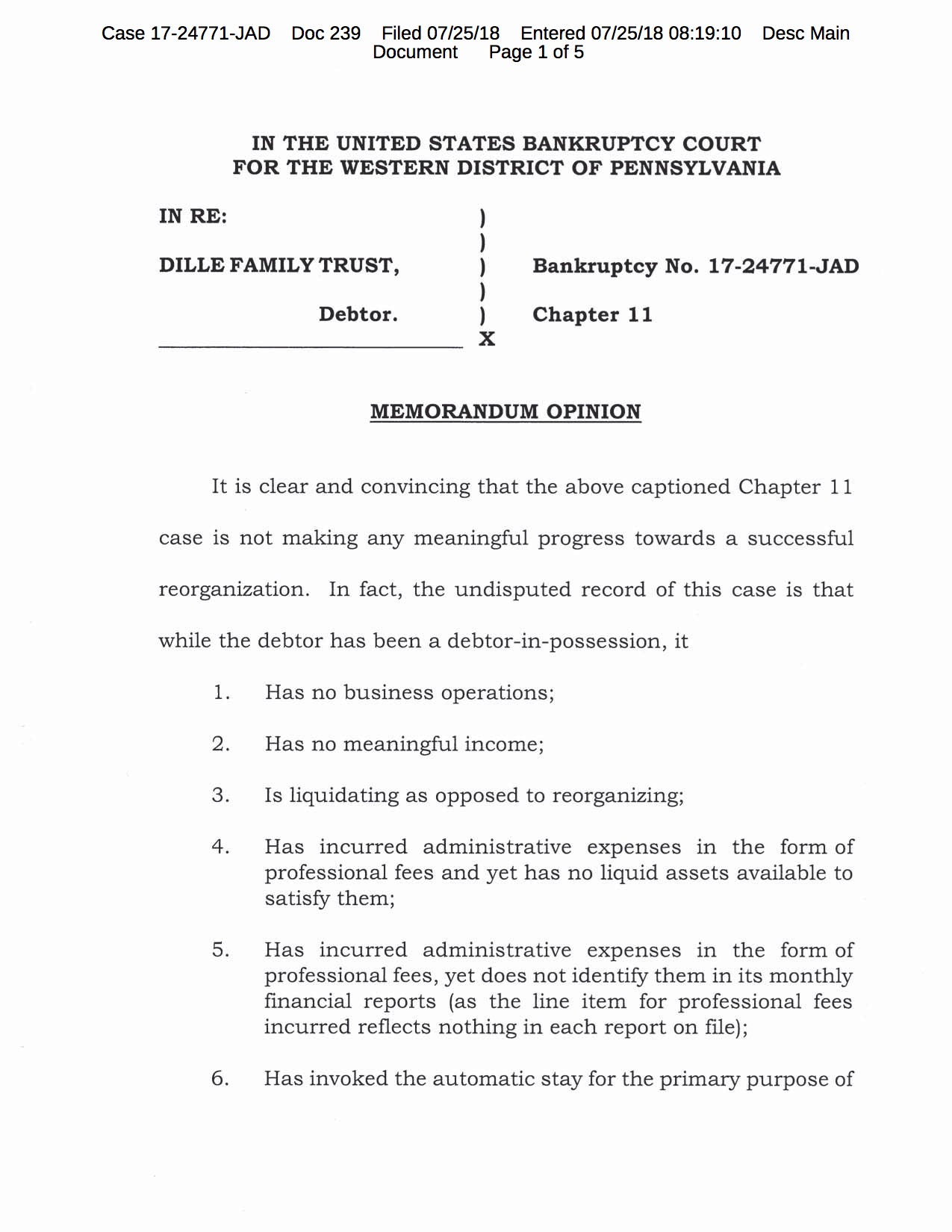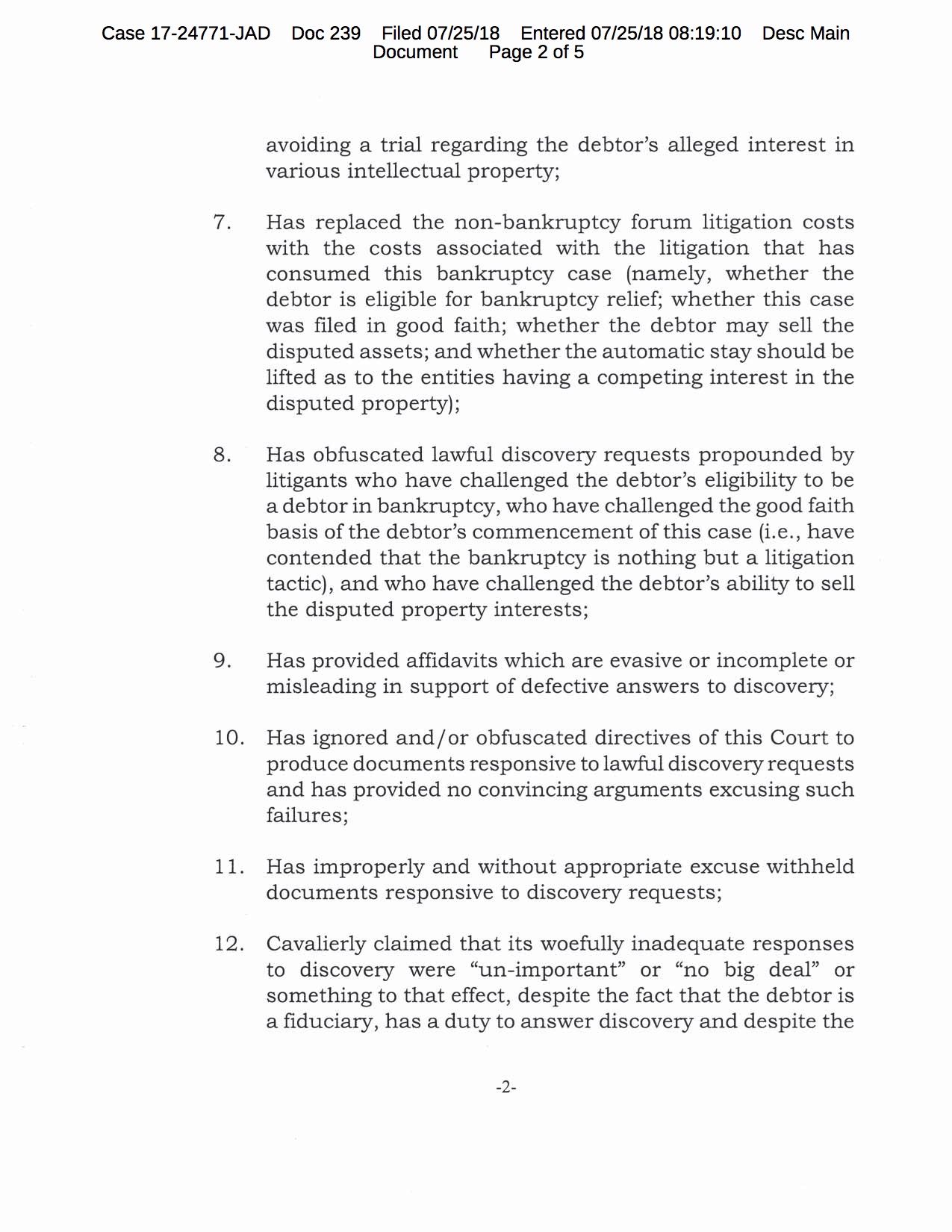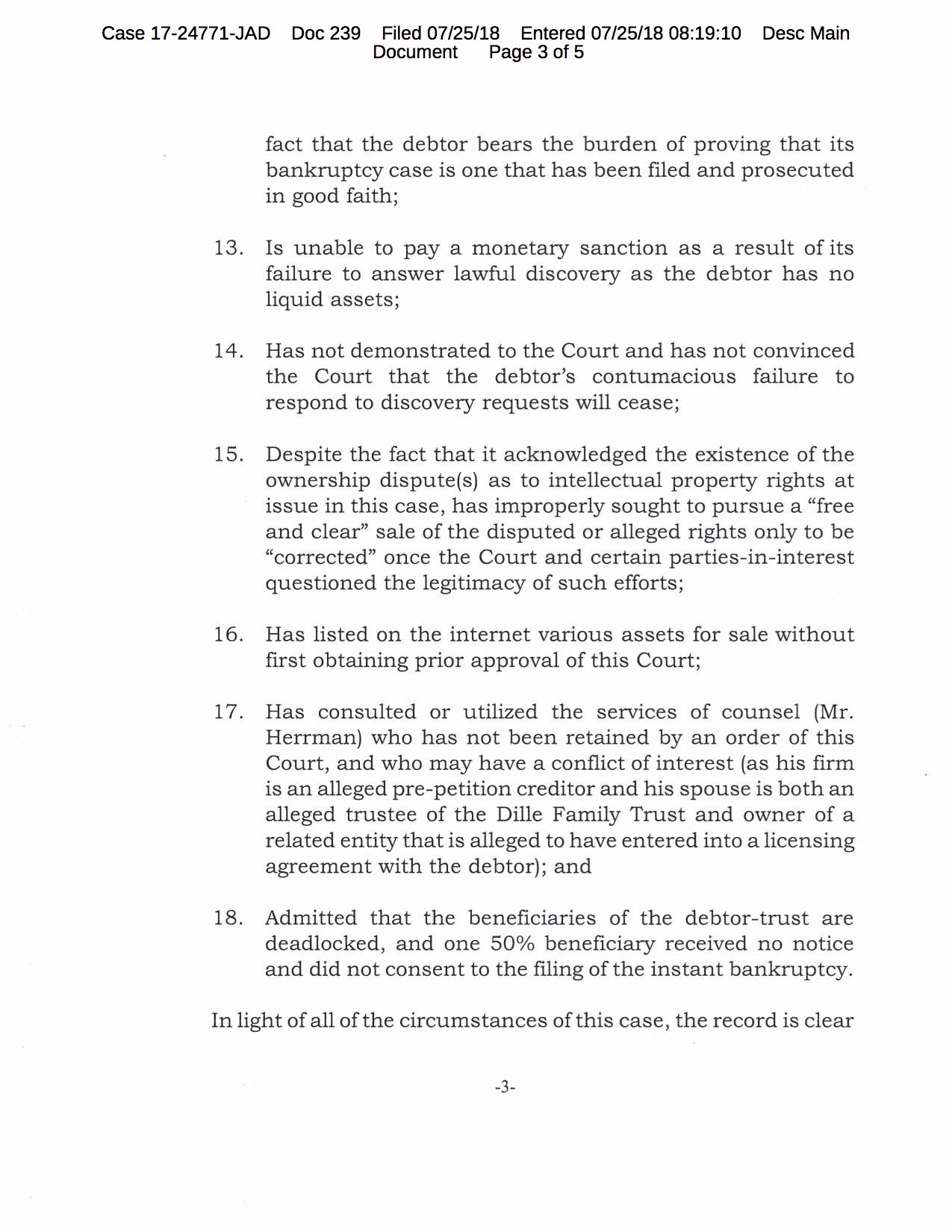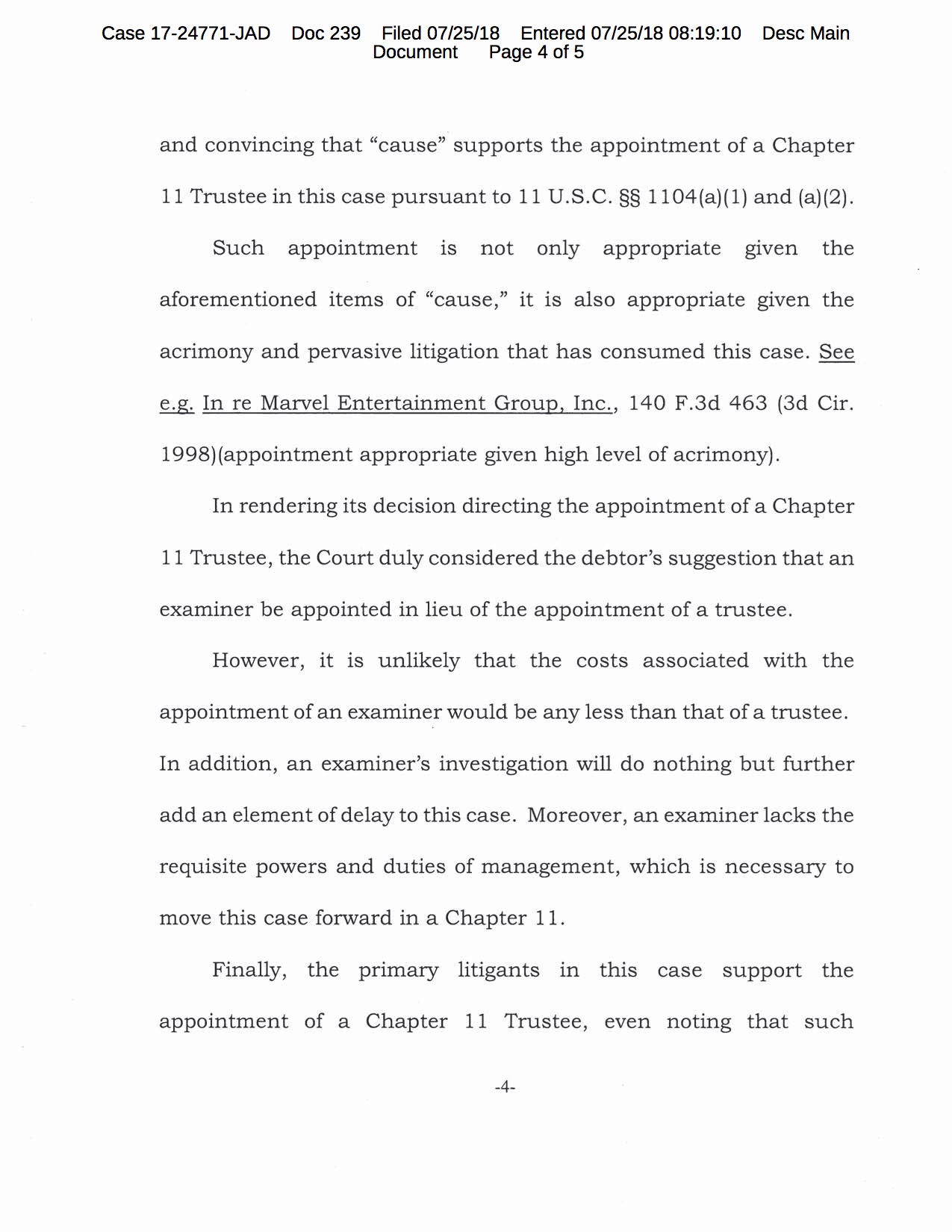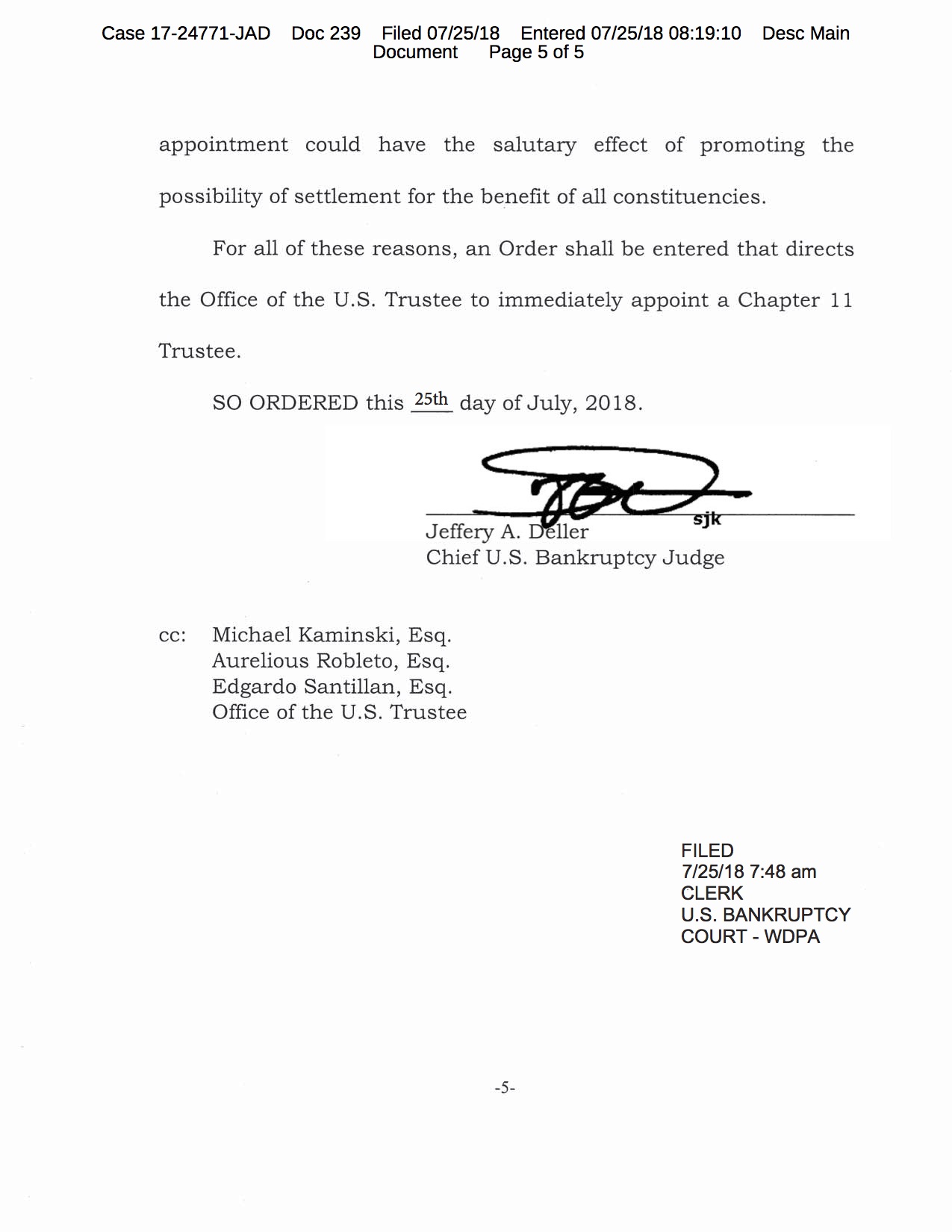 ---
Lawyer Louise Geer was enlisted as the Trustee of the Dille Family Trust
Her function as Trustee was to protect the financial interests of the Trust.
To do this she enlisted her Husband and Law Partner Daniel Herman, also the publisher of Hermes Press.
The Trust hired MULTIPLE LAW FIRMS from around the country to defend their bizarre legal maneuvers.
As of November 29, 2017 the TRUST has filed for Bankruptcy owing massive legal fees which will likely never get paid.
Caveat Emptor if you are thinking of hiring the law firm of GEER- HERMAN